Apologies for the lack of activity lately!
Last week marked the end of the Australian financial year and I ended up working over 50 hours which didn't leave much time to chill out and work on a quality post for you all. I don't believe it posting something on Steemit just for the sake of it so instead of posting something half baked I decided to wait until I had time to sit down and write something of value for the platform.
Hopefully I'll be able to get out and make some original photos to post soon.
So without further ado I present...
Lessons learned from William Eggleston's photography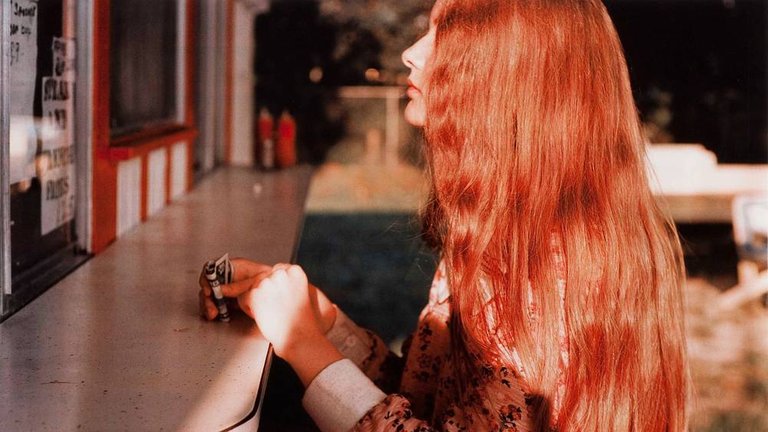 Source
1. Use colour tactically!
Not so long ago photography as an art form was stricly limited to the black and white. If you read my previous post covering the lessons learned from Henri Cartier-Bresson you would notice they were all in black and white. Eggleston took a lot of inspiration from Henri however his approach harnessed colour in a way the photographic art world had never experienced.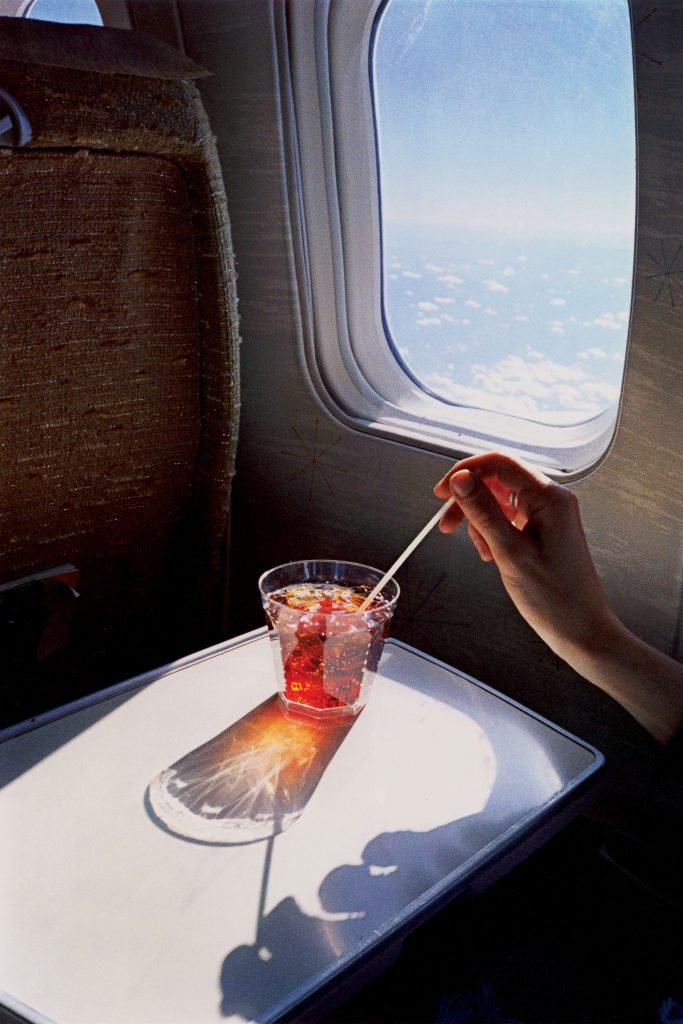 Source
There are a so many different aspects to colour theory many of them we already know subconsciously such as the difference between warm and cool colours. Even aspects of complimentary colouring is registered subconsciously in the mind such as the red/orange colouration of the cup and its shadow contrasting with the blue of the sky outside the aeroplane window. Eggleston mastered this approach by making photos of everyday things that had a way of standing out from the ordinary. So brush up on your colour theory knowledge and always have your eyes alert to the colours that are around us every day.
2. Get a new perspective!
Eggleston made a name for himself by photographing every day object. At first he was criticised and to be fair it's pretty easy to look at his work and wonder why you would bother photographing something so boring... It's impossible to overlook the fact that even though he photographed the mundane he did it in a way that made us look a little longer and this was often through the use of perspective.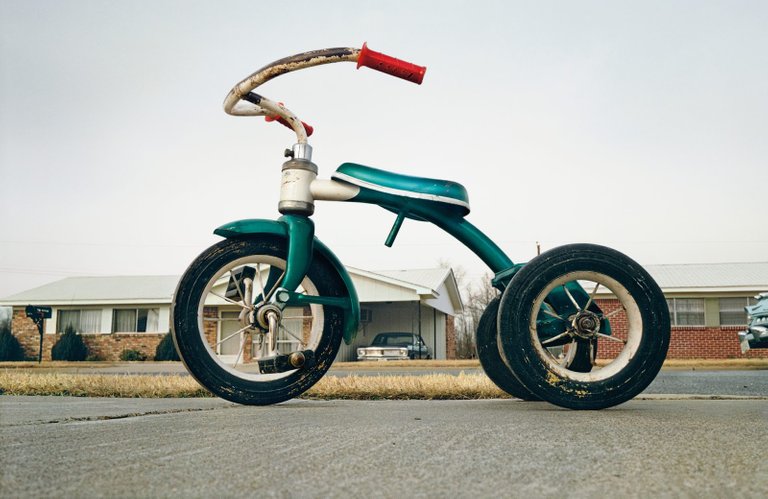 Source
It's easy to see how Eggleston would have gotten low to the ground with his camera in this shot which makes the tricycle look larger than life all the while sharing a perspective of history. He does this also with the following photo.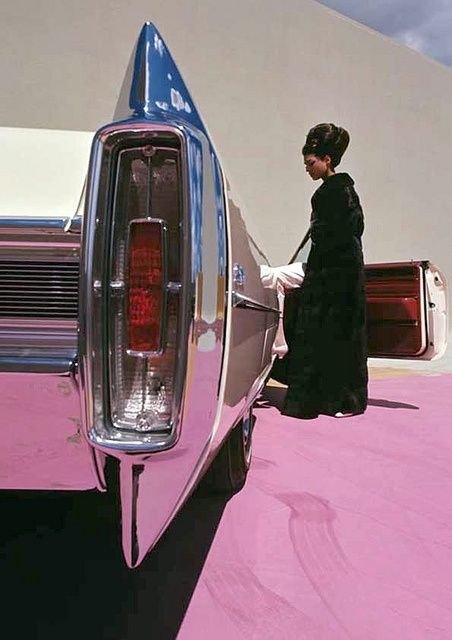 Source
I love this shot for its use of perspective as well as colour. He has used the lines of the cars body to draw the viewer to the female subject. The take away here is to not just take a photo from where you are standing but make an effort to find the most interesting angle available.
3. Capture the mundane, it'll be history one day!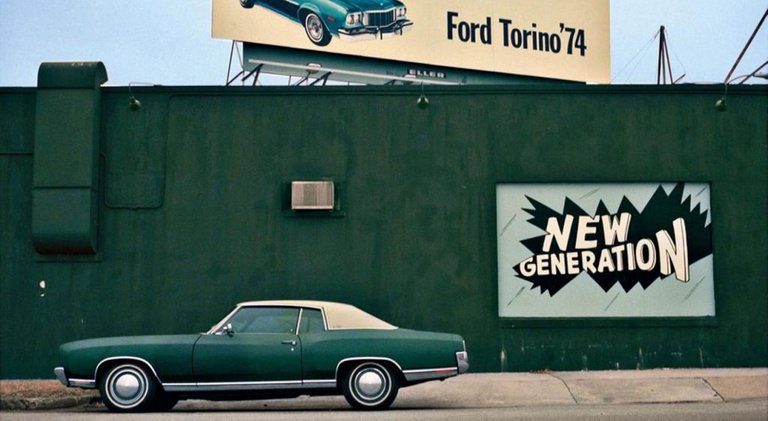 Source
It's easy to look around and see the same old thing, because to us that's what it is. But what about 20 years down the track? Most of Eggleston's work wasn't recognised for a few decades. Looking back now we can see that he not only captured his subjects in a visually pleasing way he did a great job of cataloguing a period of time and we can all do the same. From fashion to technology and even ways of life.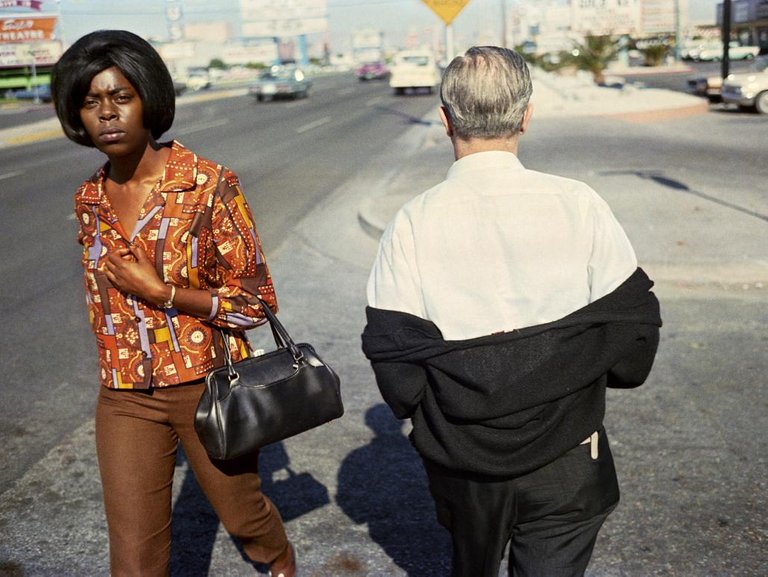 Source
So don't hesitate to make your own catalogue of your immediate world. Find the beauty in the mundane and capture it in beautiful ways following the techniques mentioned above, in other posts or throughout the internet.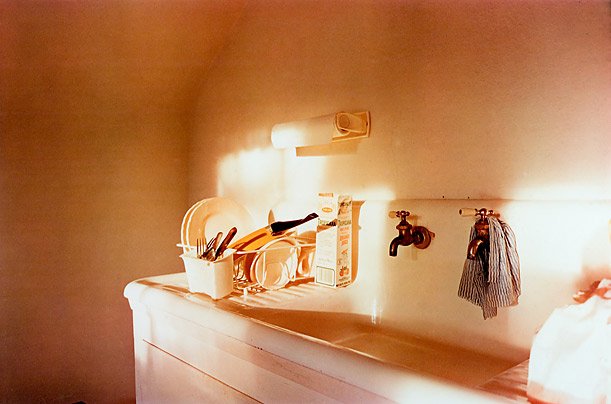 Source
I hope you enjoyed the work of William Eggleston and took something away from it. It's always a good idea to find inspiration from other artists and take away what you want. We won't all like the same thing but the principles are the same. So get out there and make great photos.
If you have a favourite photographer I would love to know what lessons you have learned from their work, feel free to comment below!
---
Yours with Purpose
@harrynewman
Free Spirit, Creative
Positive Thinker
An Adventure Awaits Us