A few months ago, I finished my work ''The Twins'' and I was glad of the positive responses it got. It's like one of the tweets I have with the most likes and I have to admit, it's also one of my favorites!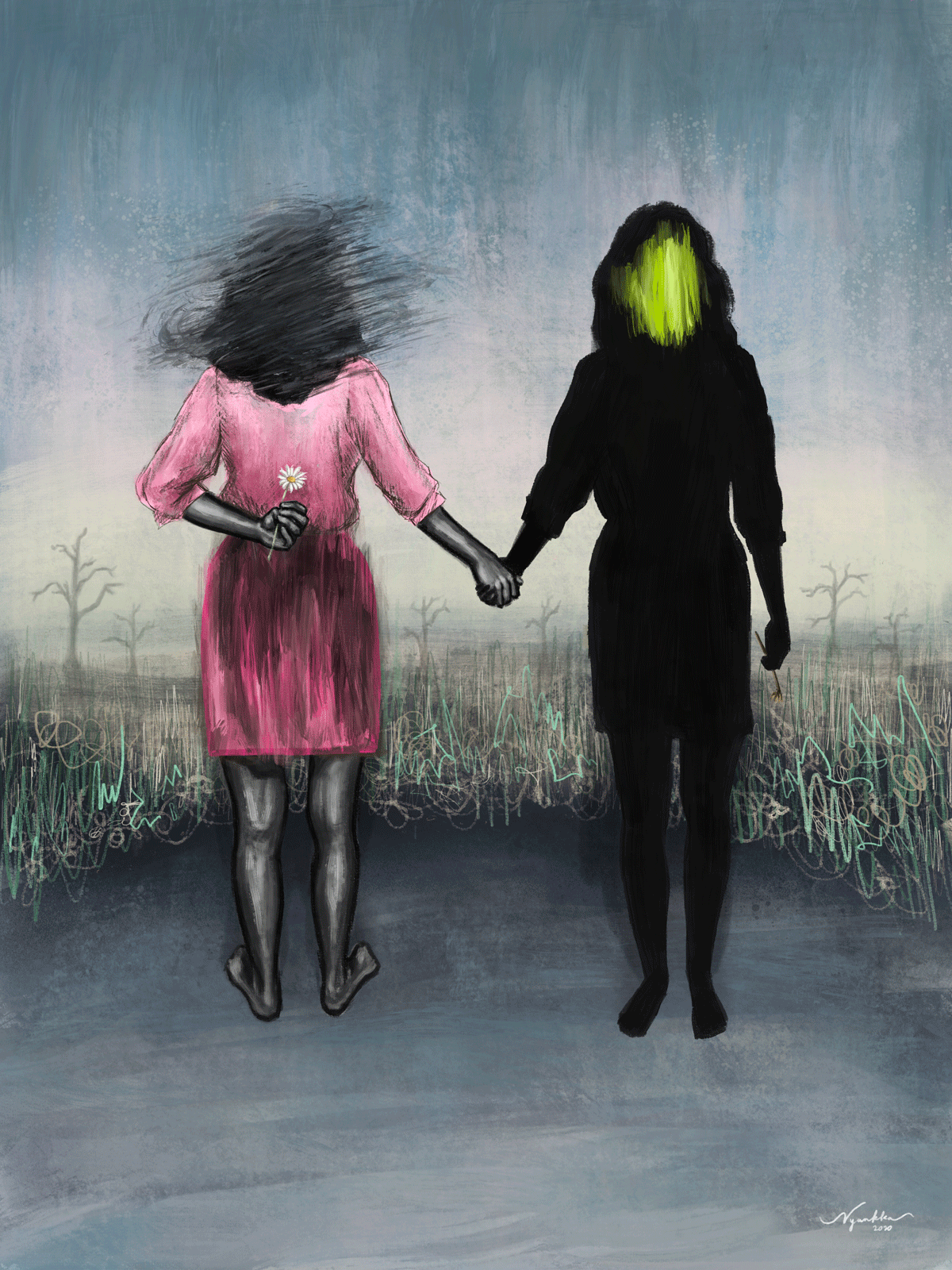 A few days ago I decided to mint this, after contemplating whether I should make a series for this but then there's not enough time for this year as I want them all to finish in 2020.
It was minted on Makersplace with a price of 1 ETH, it was worth $600-something that time. As many of you are aware, the price of ETH suddenly increased which meant the works became expensive too (if you think of the value in USD), which resulted in the kinda slow sales in cryptoart in general. I had no sales for my 1/1s since November for that reason. Even though ETH was having a lot of movements (and still now), I still keep on pegging the prices in ETH, so as days go by without sales and with with the ETH prices climbing, I also slowly thought pegging it to ETH was weird cos it makes my works expensive lol.
Then I woke up a few hours it was minted, I got an email...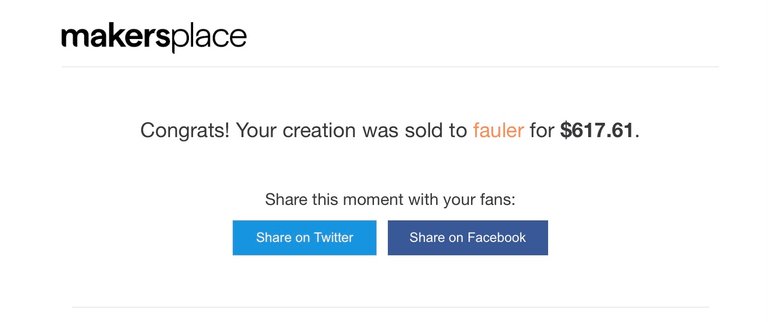 I felt relieved lol. Yay! My works weren't too expensive after all and I'm glad someone liked it and picked it up. This also meant my store in Makersplace will be ''pumped'' as listing something for 1 ETH with previous $150 sales made my recent works having ''unreasonable'' prices if you know what I mean, market-wise. Was also one of the reasons why I was having low bids the past few weeks and been rejecting them.
Anyway, there's soooooo muccch to learn about the market and I'm happy I have also learned quite a bit in a short period of time.
I will continue to do what I love and what I believe in... since they also believe in me and my works. <3