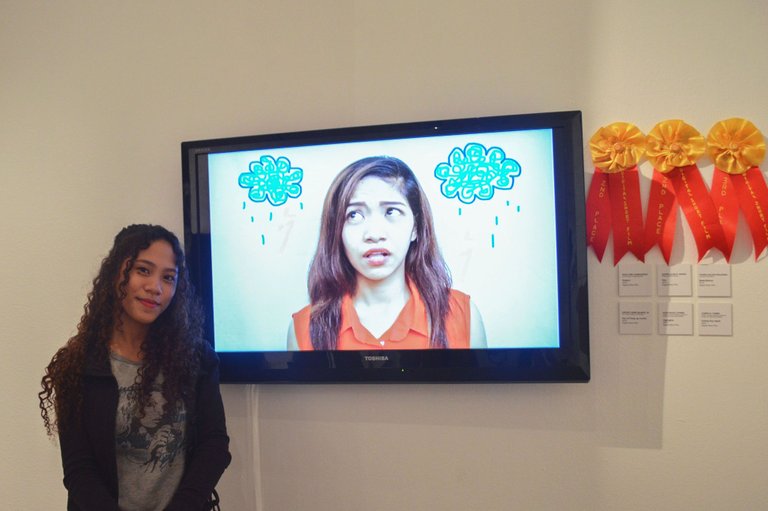 Me during the exhibit in 2015.
5 years ago, I joined a national student art competition where I got 3rd place in the digital short film category and finalist in the painting category. It was a good experience and I got a chance to meet artists and establish connections.
Earlier today, I attended a virtual launch of the said competition in Zoom. It's a yearly competition so they conduct launch programs every year as well but because of COVID, they had to do it virtually.
I was invited as one of the representatives of past winners from my region. There was some art talk and stuff. Since I'm not a student anymore and was just there to attend, I got bored. XD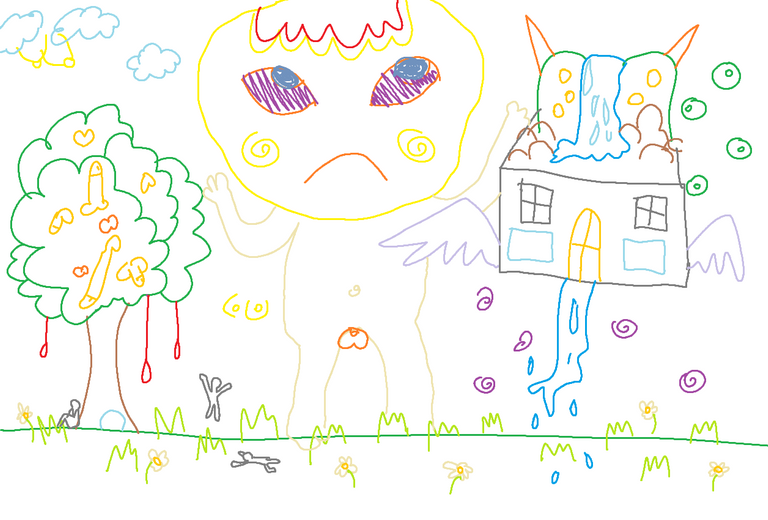 I got bored I started drawing in MS Paint lmao. I didn't know what I was doing, just going with the flow. The objects are pretty random and I LOLed at some parts there especially the ropes in the tree. XD
The launch went well. They have also discussed what kind of entries they're expecting to receive this year. Obviously it's going to be very expressive as what's happening at the moment has made us be aware of our surroundings and just anxiety everywhere.