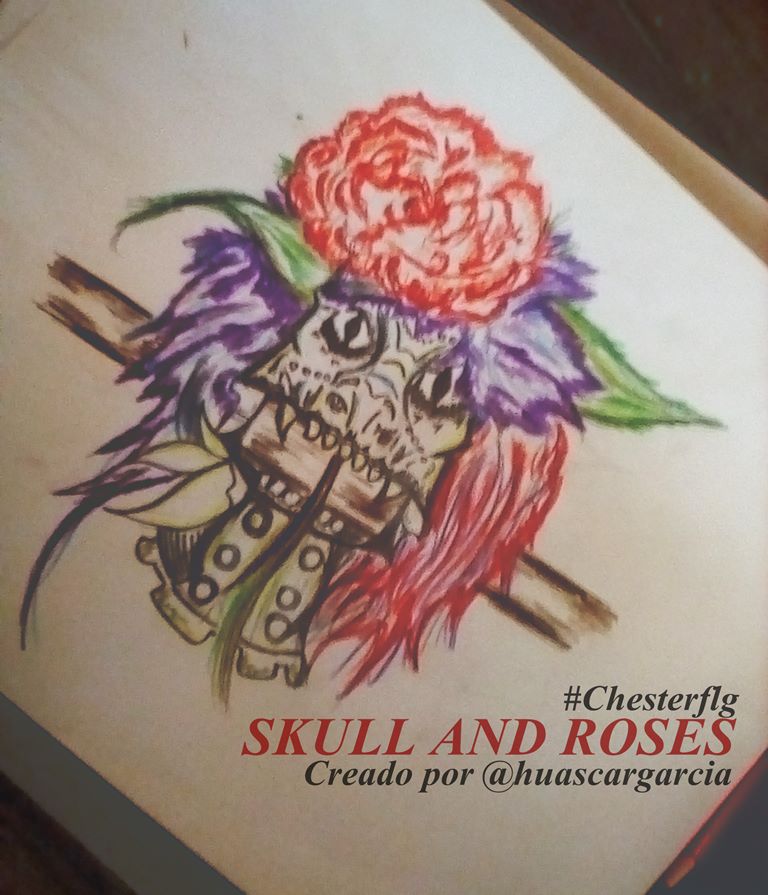 Hello friends from # Hive.blog
I want to send a fraternal greeting to all, wishing you an excellent day.
On this occasion I share my last tattoo voice, or my last tatto, the truth is that it has been a long time that I did not dedicate myself to drawing pictures, obviously busy with music and my daily tasks, today I am back again very happy and grateful for another day of life.
This is a simple drawing, inspired by the name of the Rock and roll band, Gun's And Roses, eliminating the weapons I wanted to add a skull, with a rose adorning the top of it, due to its dimensions, this Tattoo, I could decorate any part of the body, but in particular I would like to mark it in parts such as: Shoulders, chest and back.
Skull And Roses
Materials Used
Sheet of white paper, corol pencils, graphite pencil.
Step by step
When I started my drawing, I traced lines with a graphite pencil, this in order to shape my drawing, looking for the best aspect because when I started I did not know what I wanted, I was only looking to make a skull with something that would distinguish it from others, little little by little I was getting its shape and putting ideas on paper.

After obtaining a pleasant result I proceeded to color some parts of my drawing and finish marking lines that still remained without much contrast.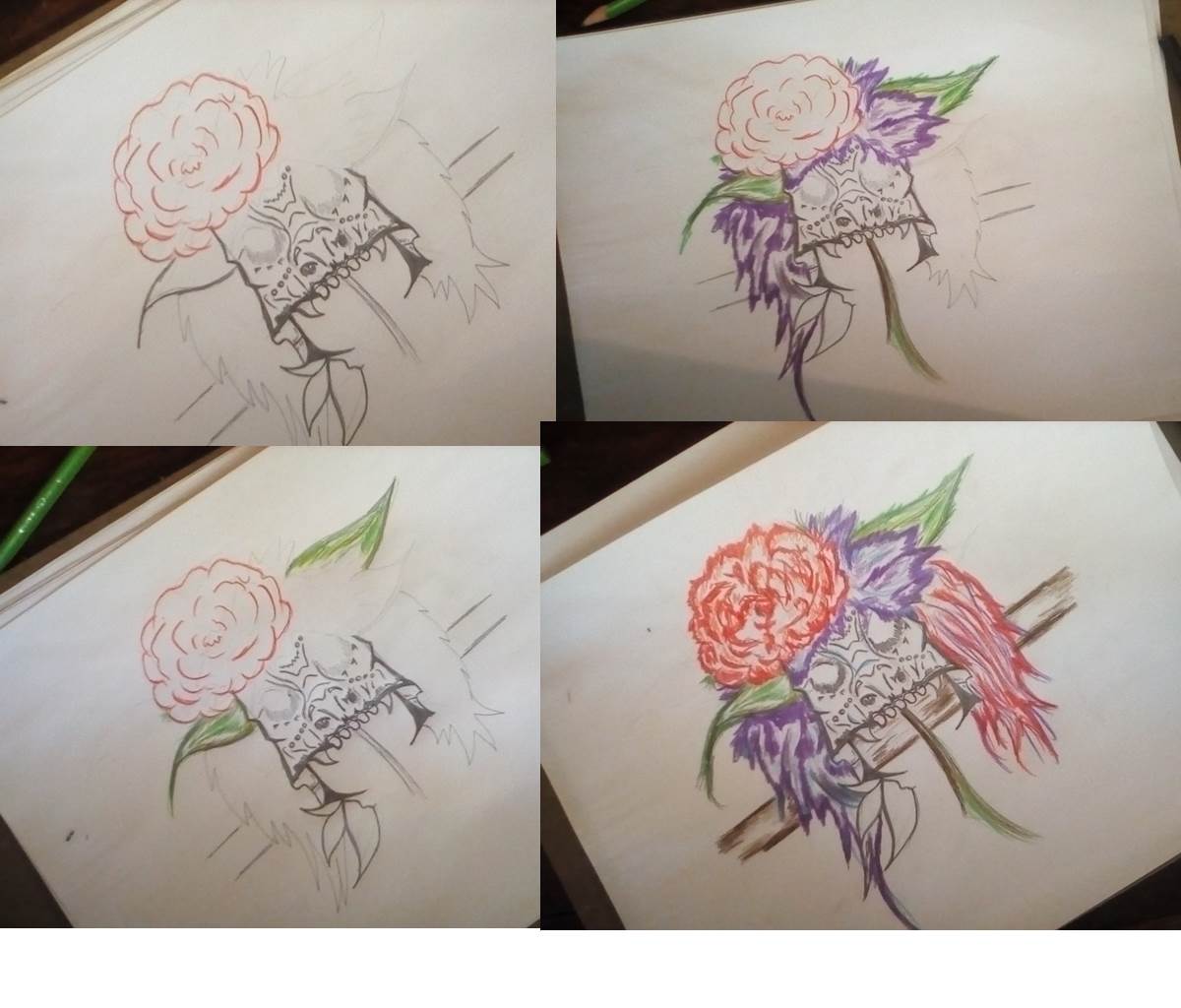 Animated Gif - Step by step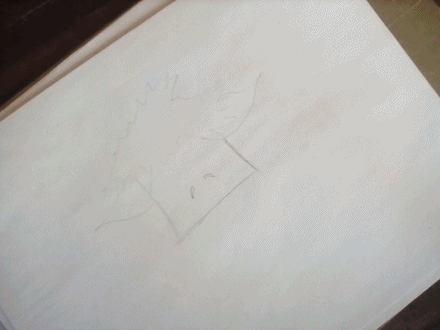 Final score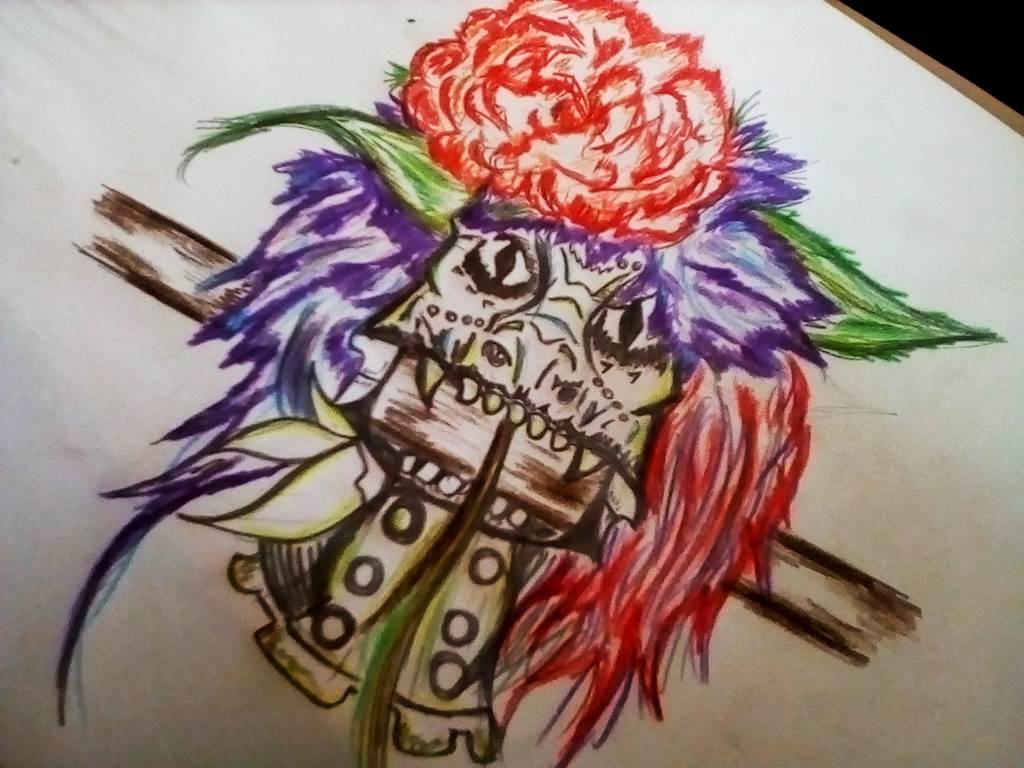 I hope that my drawing has been to your liking, for me it is great to be able to share my ideas in this fantastic community, I say goodbye thanking you for your time and dedication when reading my publication, a hug from #Venezuela for all.