Hi, it's me again Today y want to show you one of my favorites drawings.
hoy quiero enseñarles uno de mis dibujos favoritos.
🐝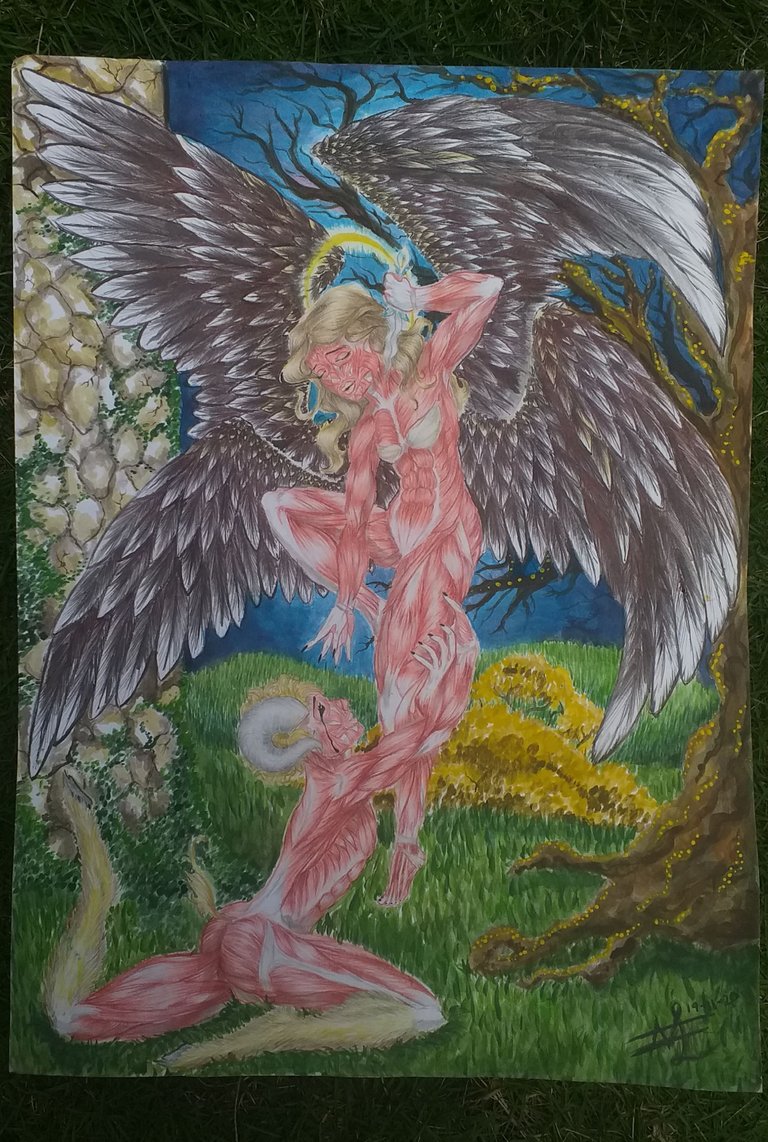 🐝
Is inspired in my anatomy favorite class of all of times. It's about to recreate an masterpiece but in an anatomical muscles. So I decided to create my own piece of art of my imagination.
Es inspirado en mi clase de anatomía favorita de todos los tiempos.
Trata de recrear una obra maestra pero en músculos anatómicos.
Así que decidí crear mi propia pieza de arte de mi imaginación.
🐝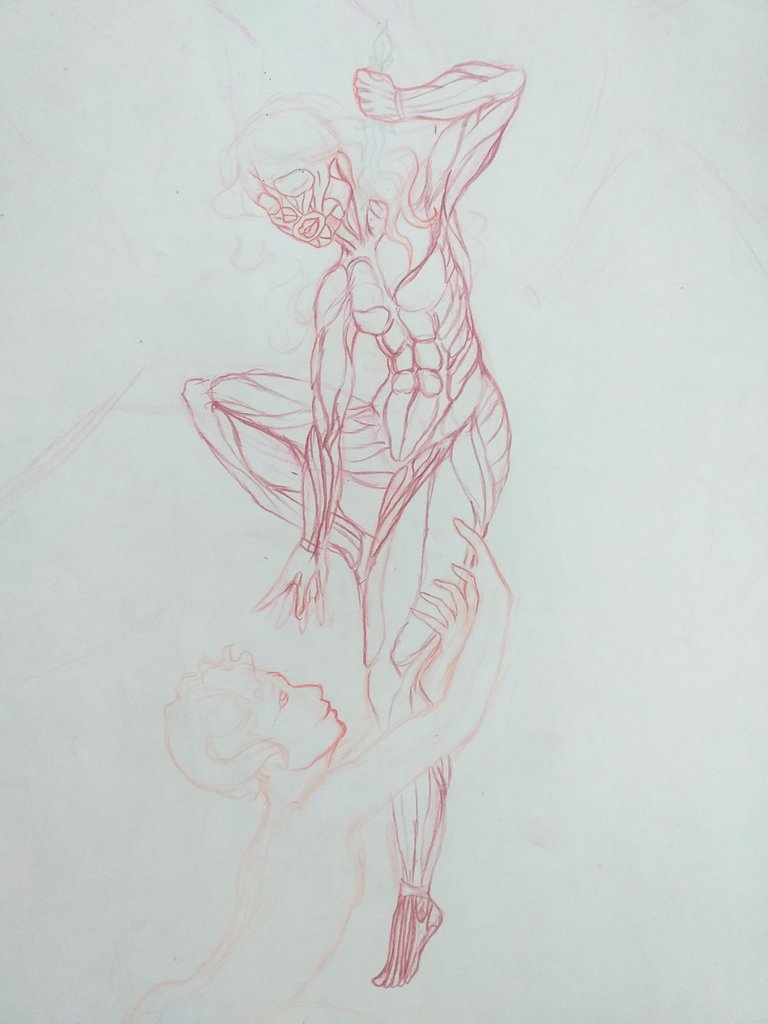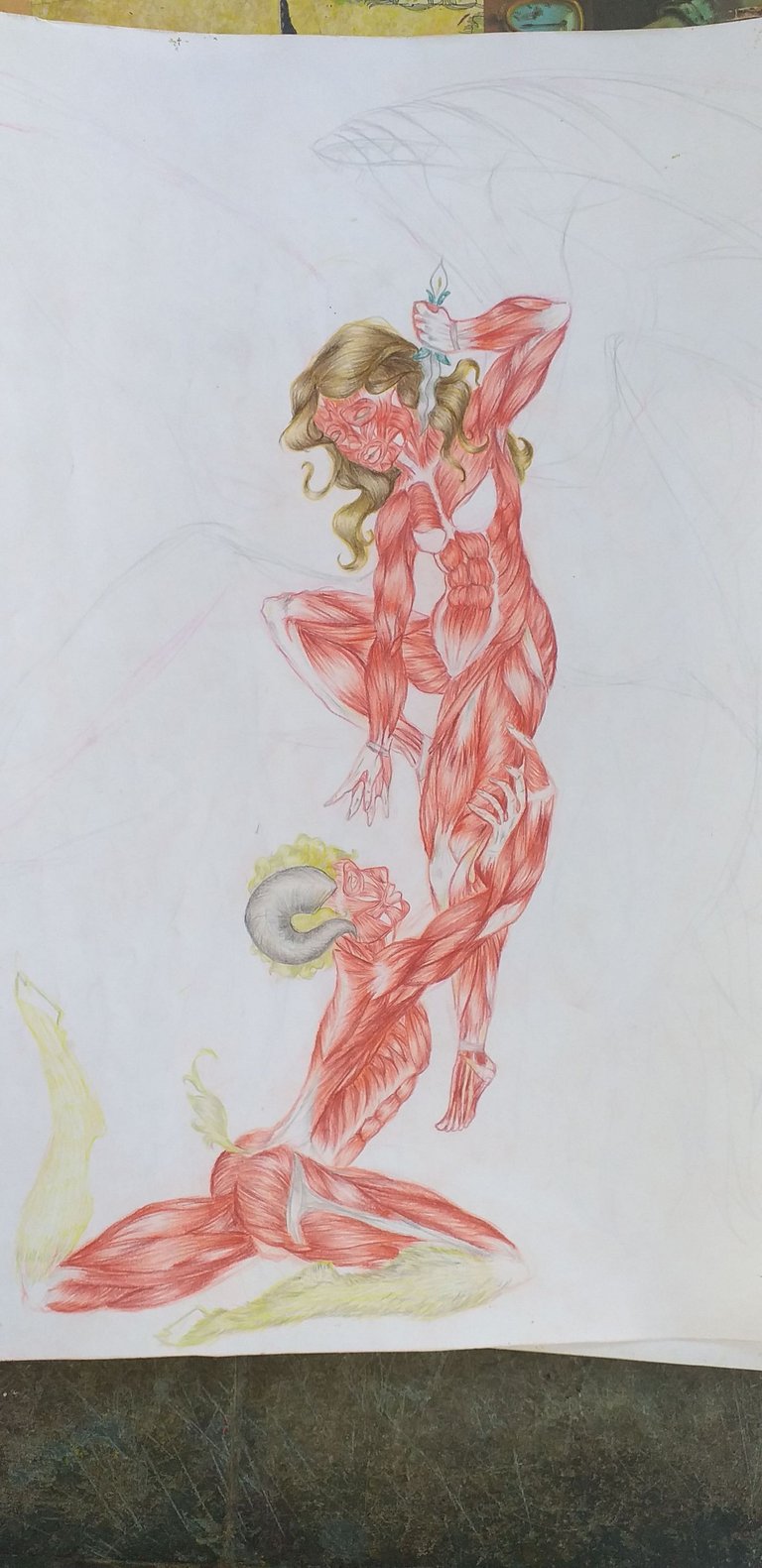 🐝
It was the first time that i painted landscaping, and it was exciting.
>Fue la primera vez que pinté paisajismo y fue emocionante.
🐝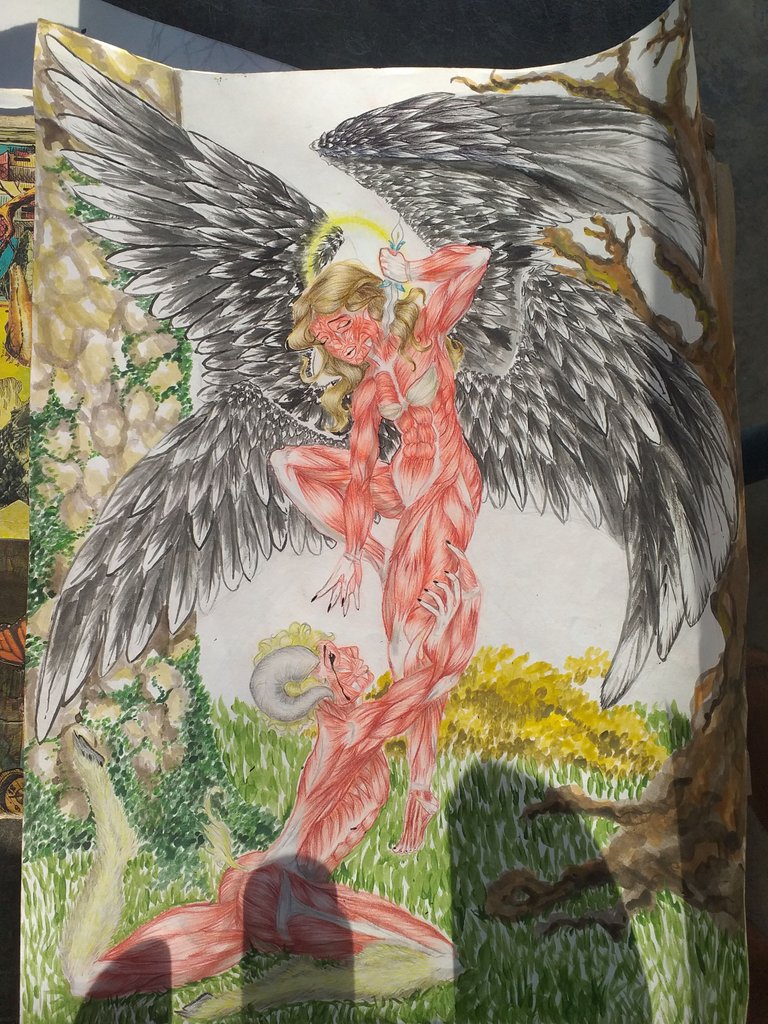 🐝
I really love the wings, I think are sublime, the figure is beautiful and the position of the feathers it just amazing.
Realmente amo las alas, pienso que son sublimes, su figura es hermosa y la posición de sus plumas solo es increíble.
🐝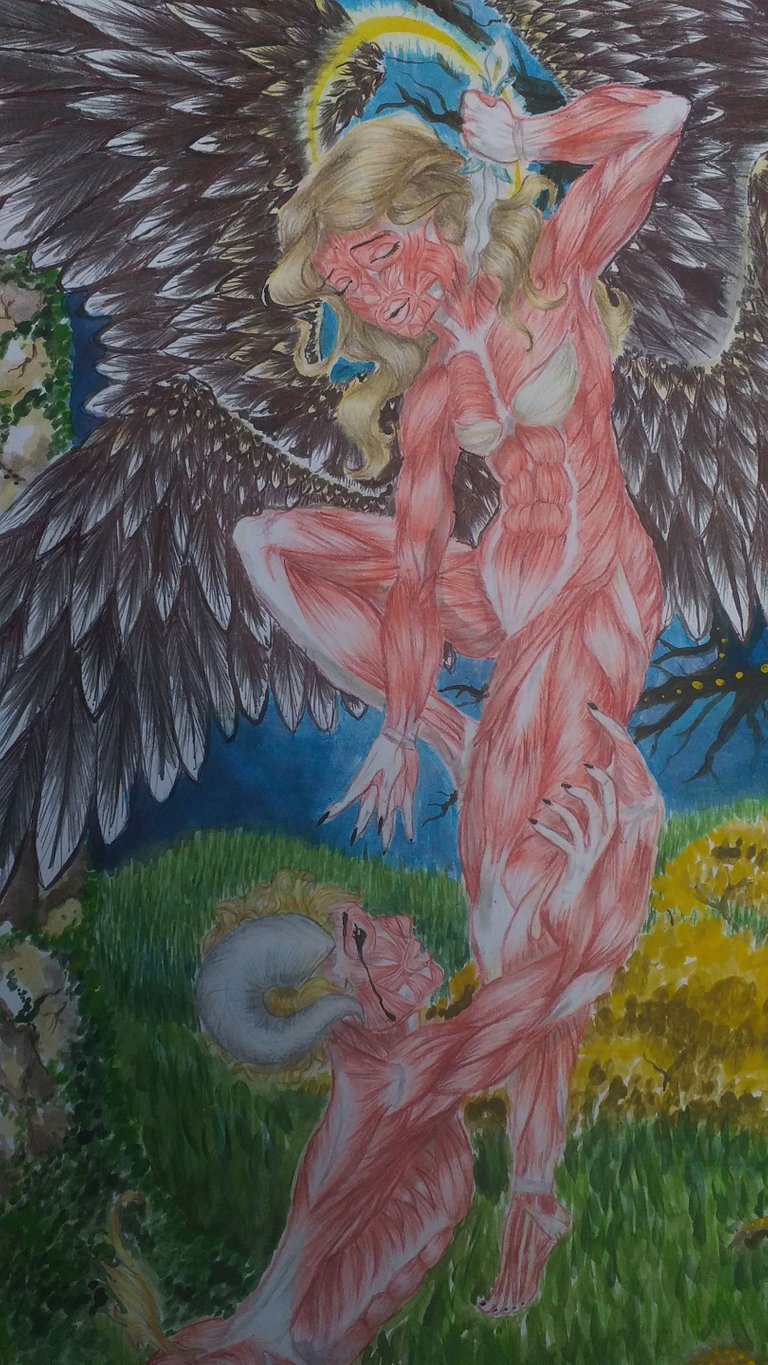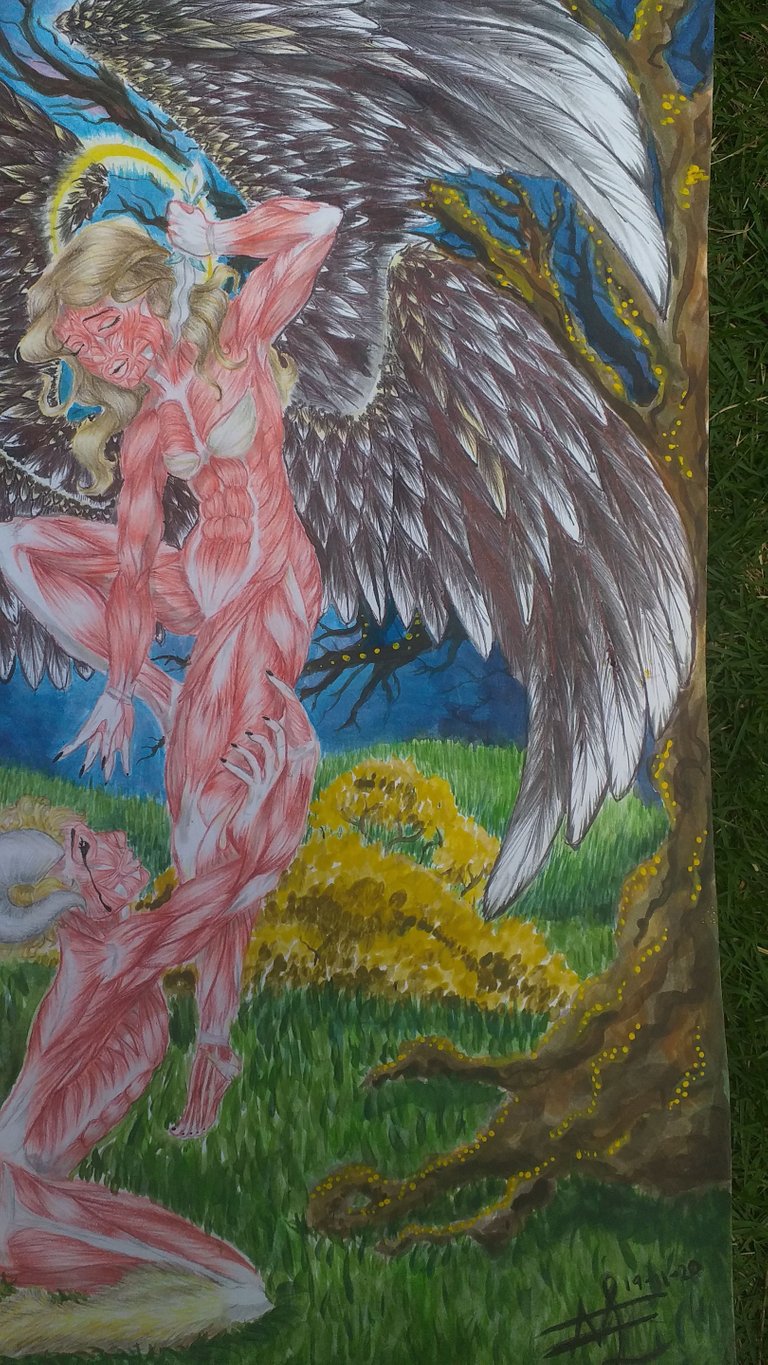 🐝
well, now I'm gonna tell you guys, the little history that my draw tells. It's about an angel who plays with the heart of a faun, but the angel wasn't know the consequences for it. The faun mad of love, doesn't let the Angel go clinging to it legs. The angel suffers from pain and regrets his actions.
Bueno, ahora voy a contarles la historia que no dibujo cuenta.
Es sobre un Ángel que juega con el corazón de un fauno, pero el Ángel no sabía las consecuencias de eso. El fauno loco de amor se aferra a las piernas del Ángel para que no se vaya. El Ángel sufre de dolor y se arrepiente de sus acciones.
🐝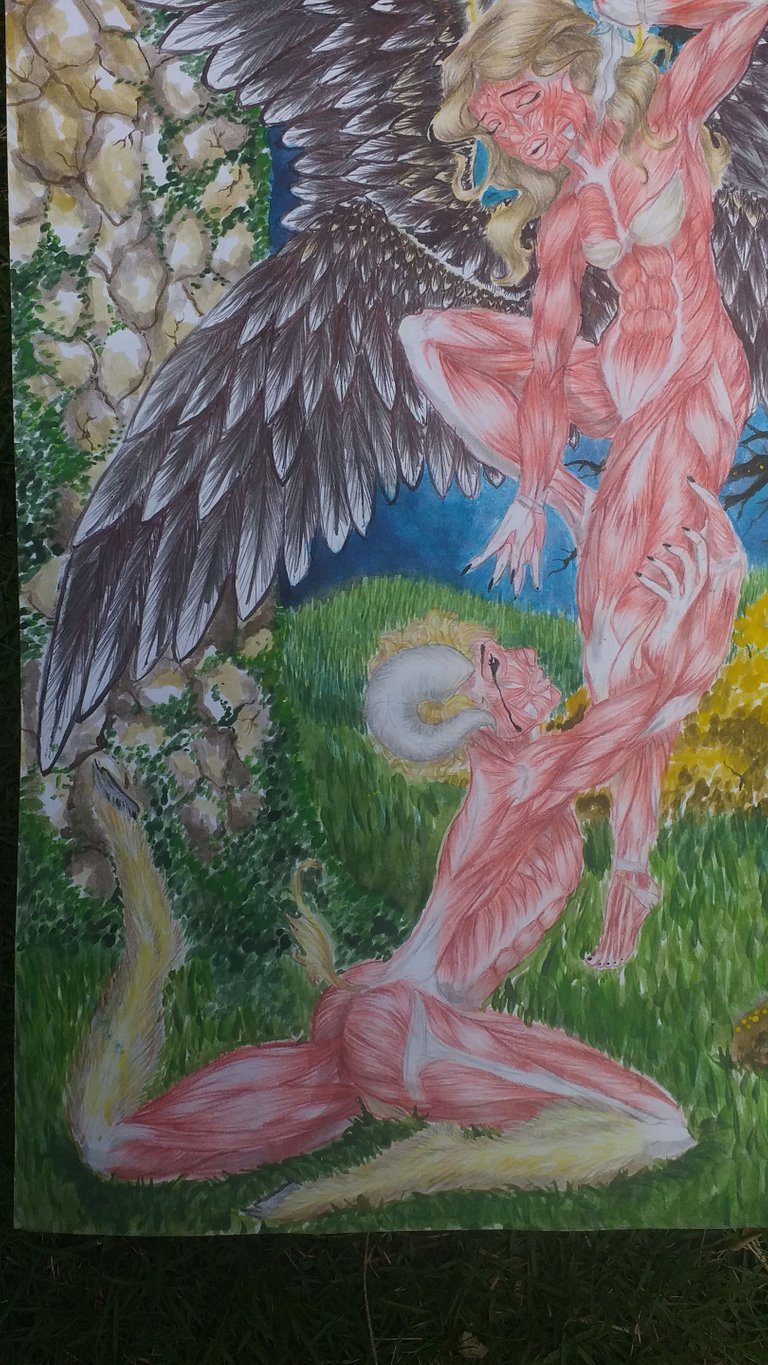 🐝
Thank you for read me.
Gracias por leerme.
♡