}
Hi, guys!
Yesterday I went on working with the first character concept, you can see the first steps in previous post. It's a tricky thing, as I said yesterday, and I say it again today.
You know, what& At some point I got so mentally exhausted that a fun thing happened. I drew him in 3|4 foreshortening, than in full face, and than in profile. First two were OK, than somethin went wrong (and worst part is - it will be in a time laps I plan to upload in next few days). I built the face up, than added facial parts, but still something was wrong. I kept looking, changed the size of the head, changed the chin, lips, ear - everything, and only after twenty minutes of suffering I understood, that I simply drew the whole face in profile, but the eye was in full face foreshortening! Call me Pablo now, yep.
Talking about the general progress - it goes on. Slower, than I hoped, there's really lots of work there, but still I feel inspired and hope that everything will come out just fine. I hope in next few days I'll start working with frames, not forgetting to work with characters concept art. There're still five of them if we talk about main characters, and oooops - one goblin as well.
So, our druid concept so far: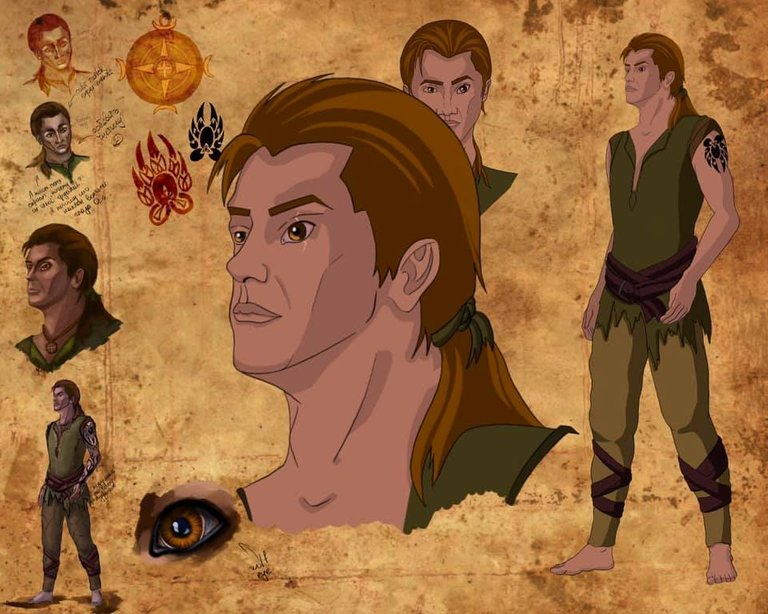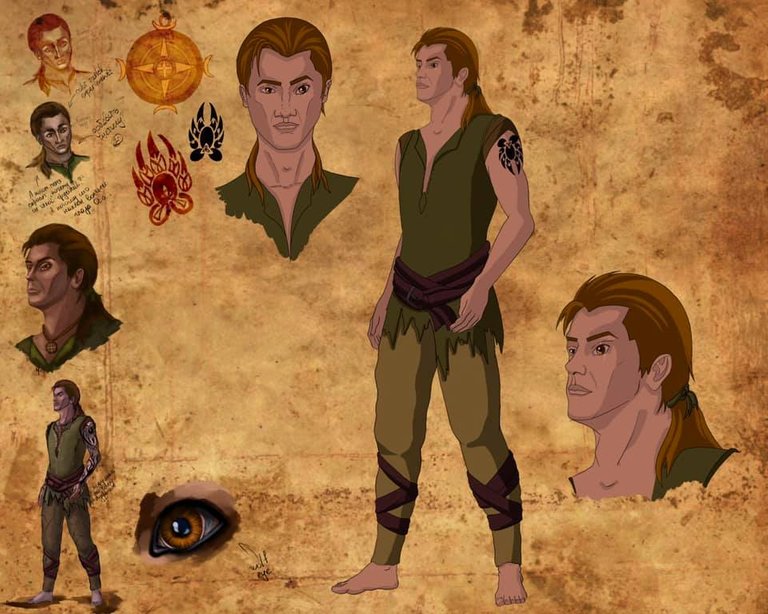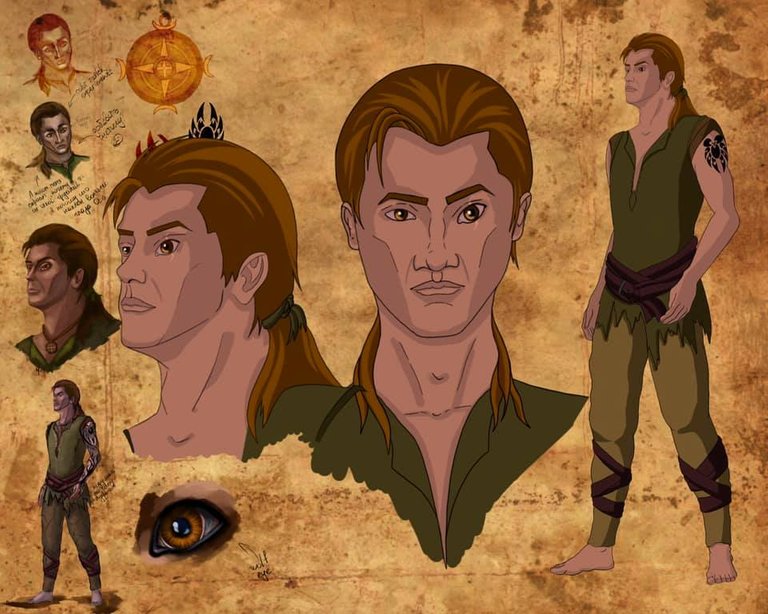 See you in the next post!
Love, Inber