Hi, guys! 
 So, today my holiday comes to it's end, and today my another drawing class starts. This time it will be two months long, so I hope I'll deal with it right before New Year. This time I will not be necessarily draw only in CG, I can use traditional materials as well, and I yet haven't decided which technique I will use. May be both:) 
 So, I hope soon my posts will become more interesting and will have more fresh blood in them:)  had a good rest, so I think I'm ready for the new course. I made a plan according to which I can work with my new classes for about eight hours a day, but this time I plan to save weekends for myself. When I had a three months course in the end I was almost dead, and it took me a while before I was able to draw again. 
 As before I plan to use Yana Frank time management system, when I work for 45 minutes and then do something completely different for 15. Usually when I use it in the evening I end up with all work done, house cleaned and dinner ready:) 
 In the title I promised to show fish with a lantern, so let's switch to it. As usual, I use Faber Castel liners for the outline to understand where the dry border is, then I create my background using "on wet" technique, and then finish the main object already on dry.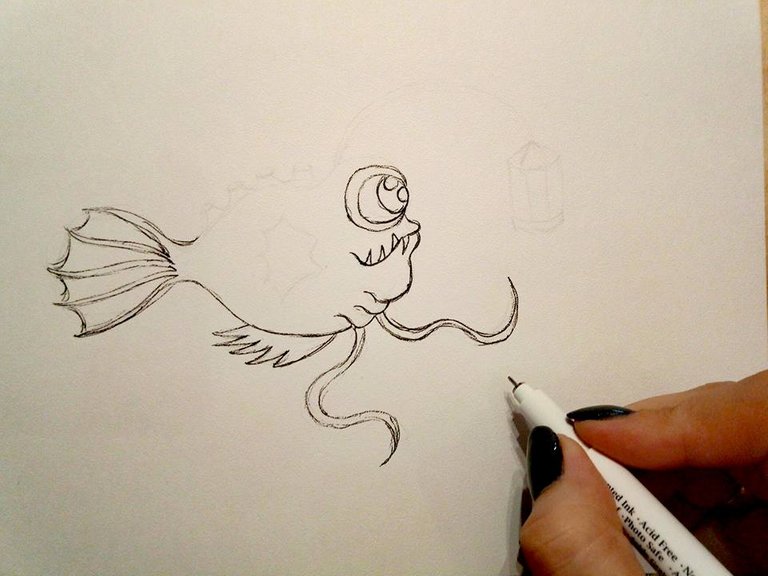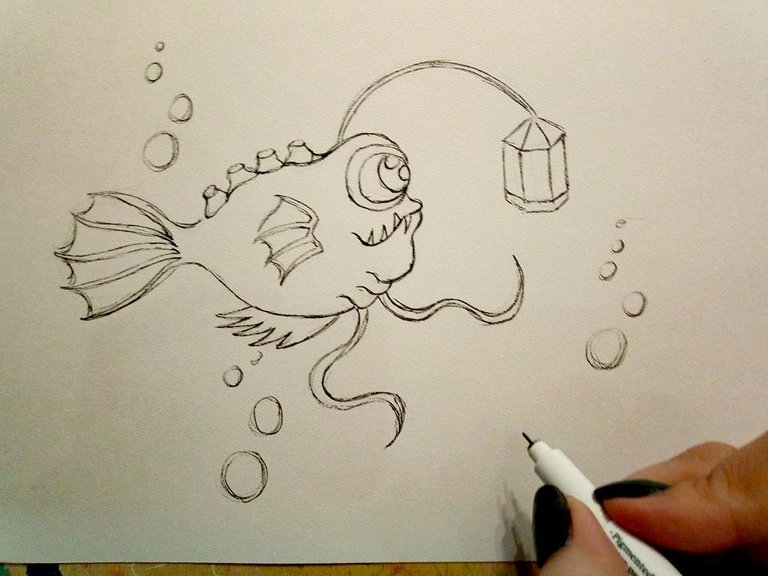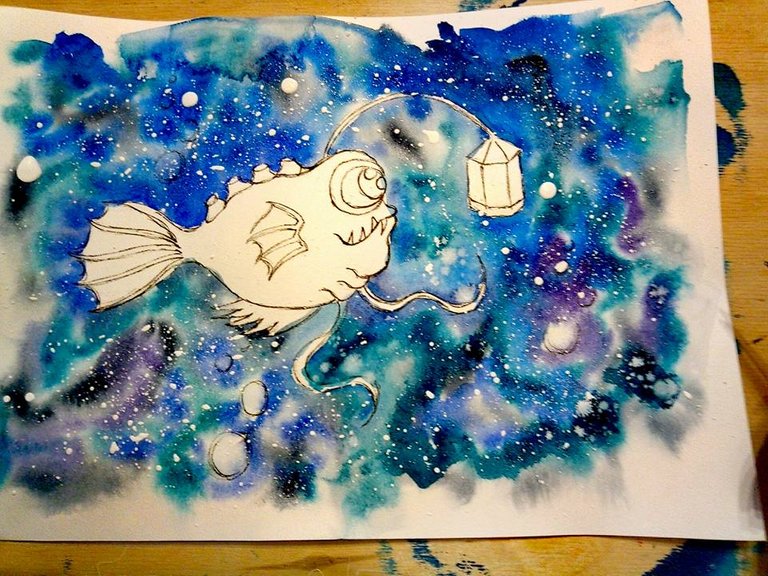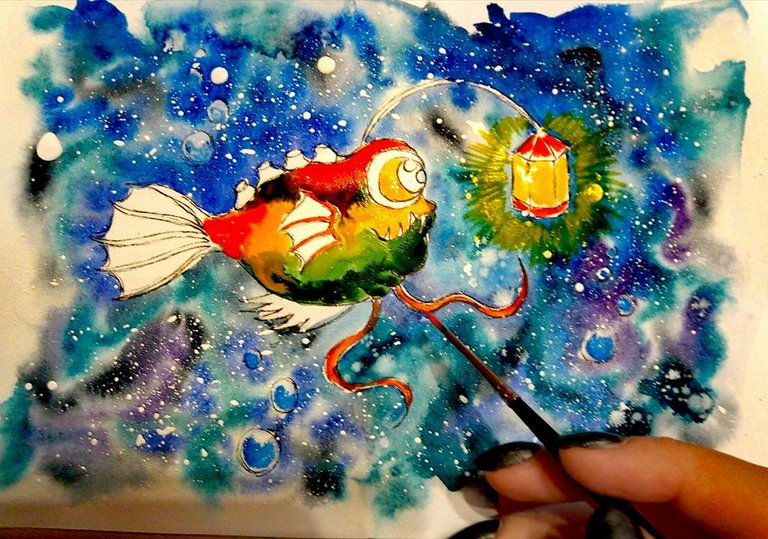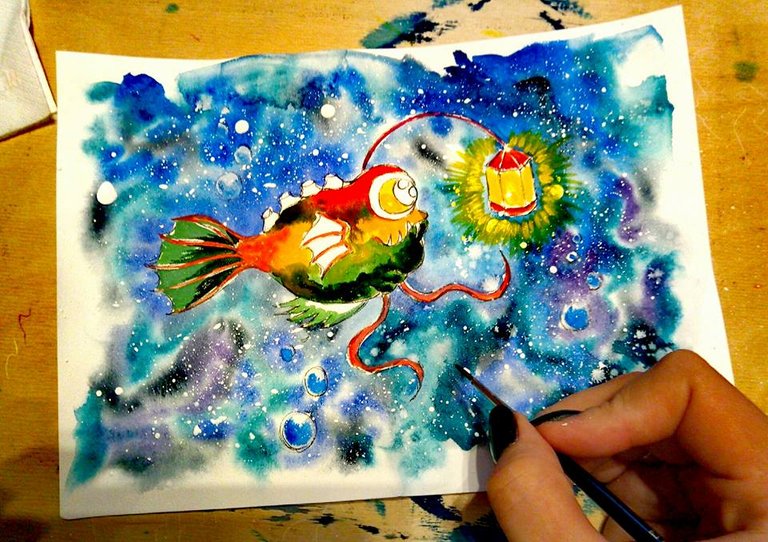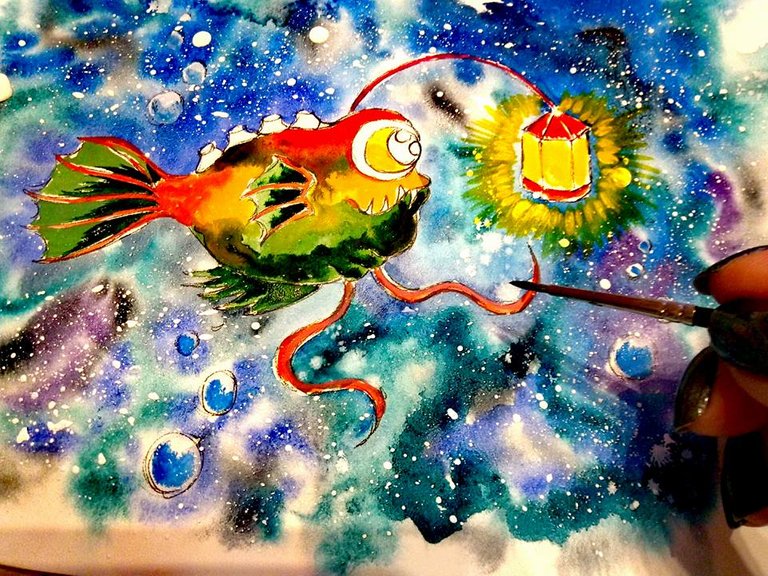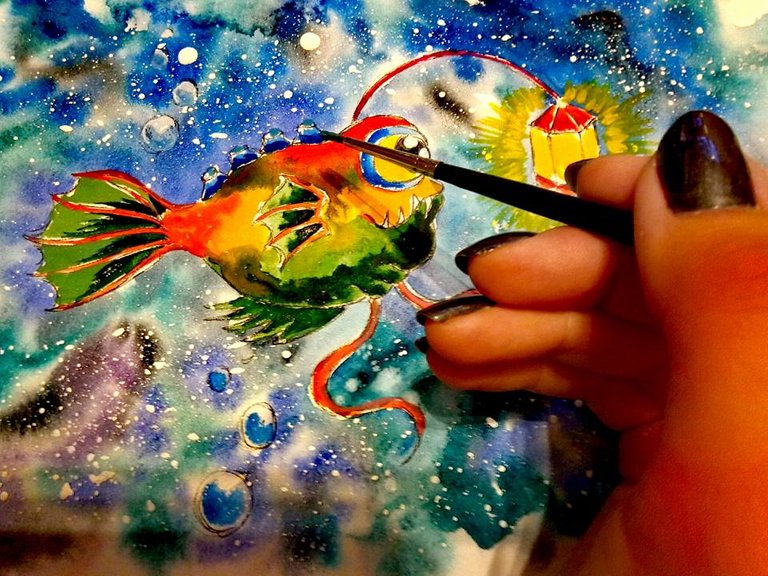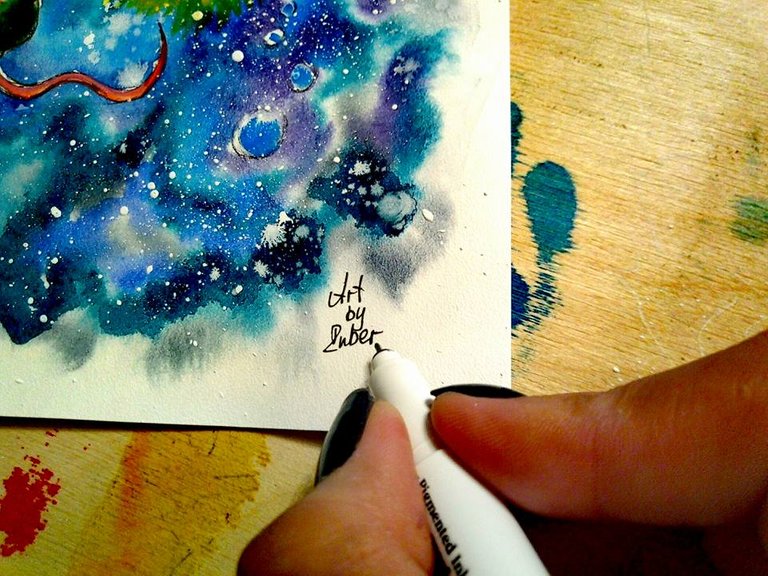 See you in the next post!
Love, Inber