Hey! How about everything Steemit ?. This time I am excited to show you the process I did to make my most recent illustration !.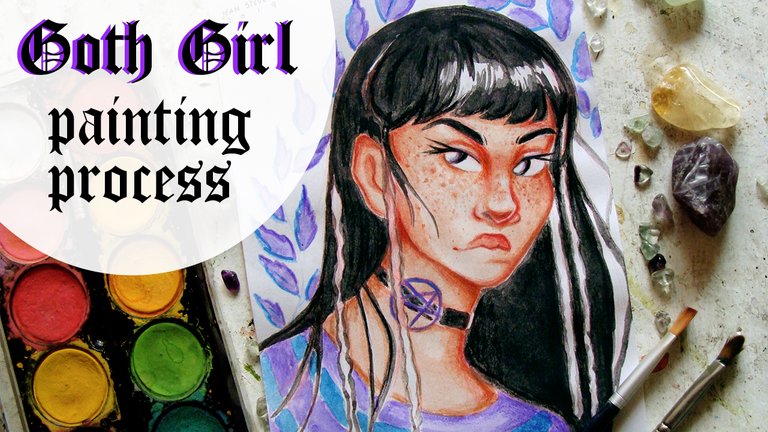 Before starting...
This illustration was a "redraw" of one of my illustrations that I liked most of 2017. I decided to take it as a reference and renew it for 2019, demonstrating the change I have made in my skills to draw and graphically represent something.
ILLUSTRATION 2017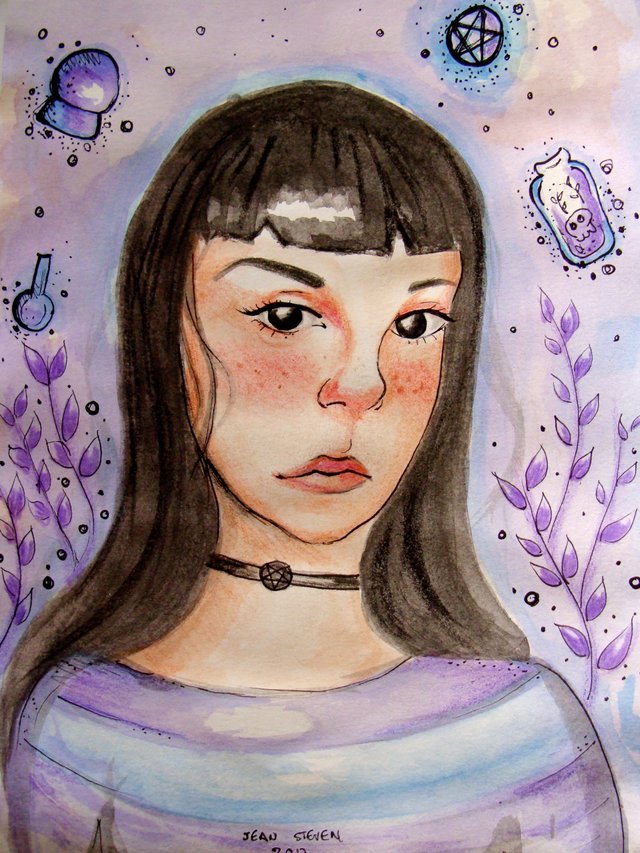 Let's start with the process!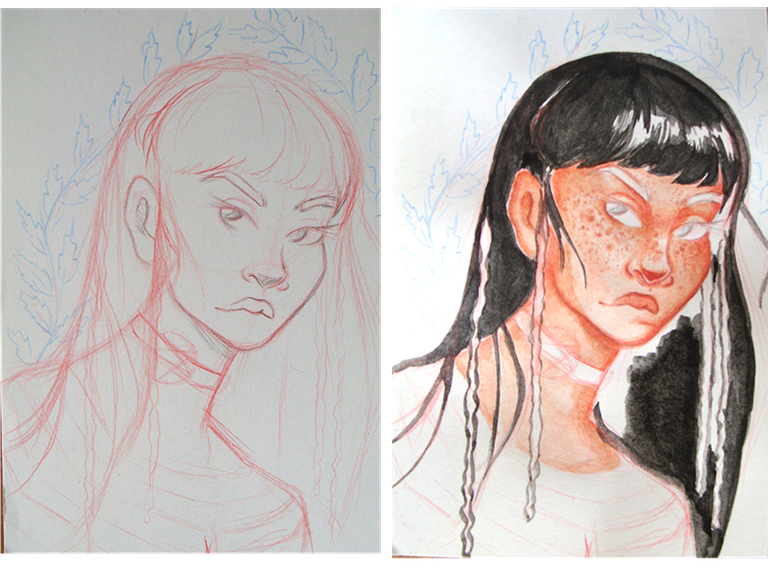 In the first instance, make a sketch with a red pencil on thick paper or cardboard. Then I started with the watercolors. Giving very light skin tones and layer upon layer, saturate the color to the point you wanted. Also start the hair with layers of pure black, leaving blank space for illuminations.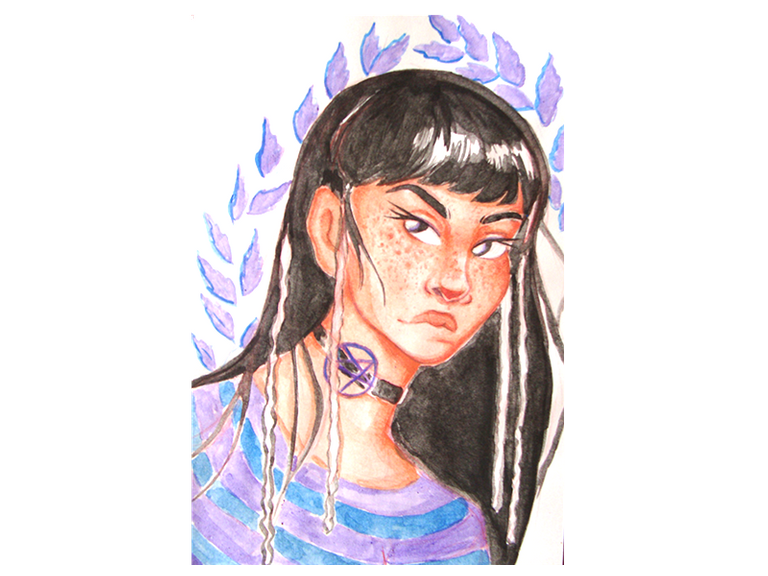 With the technique of watercolors, it is important to go apoco. Giving very soft color and then intensify by superimposing layers. In this way I darkened the face, the hair and applied the color to the clothes.
AND DONE!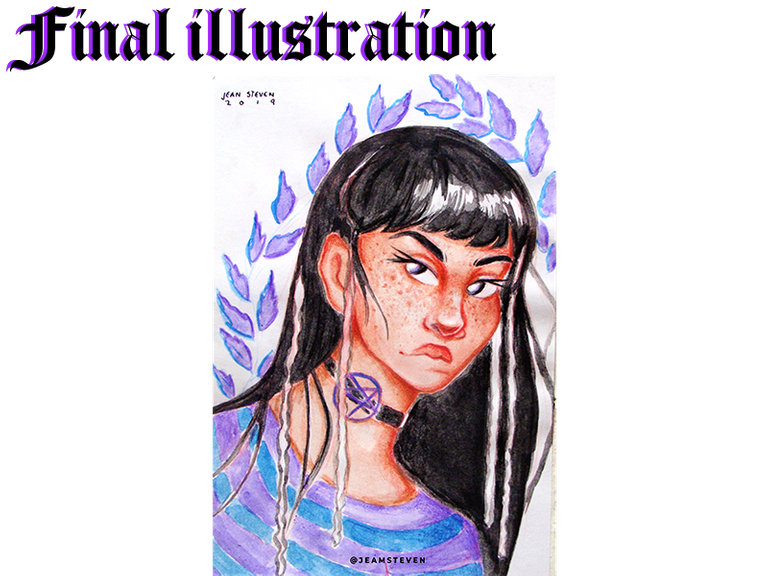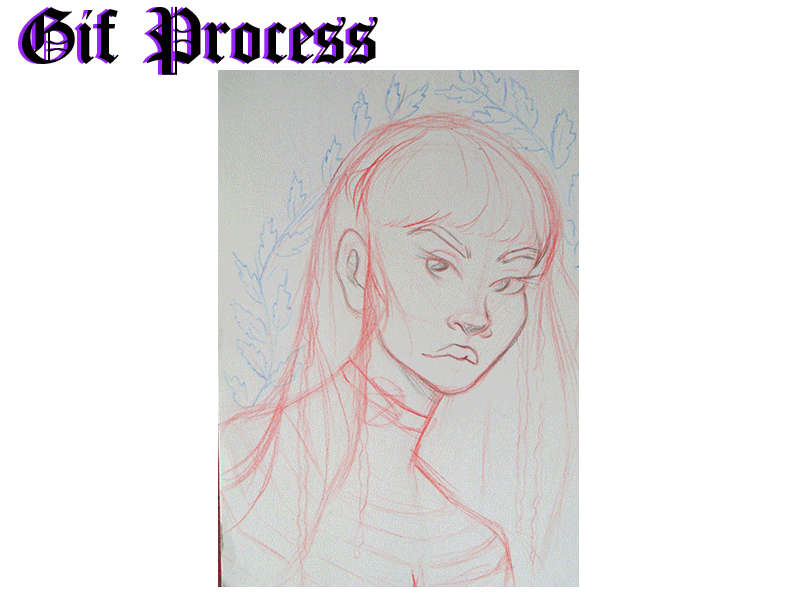 2017 vs 2019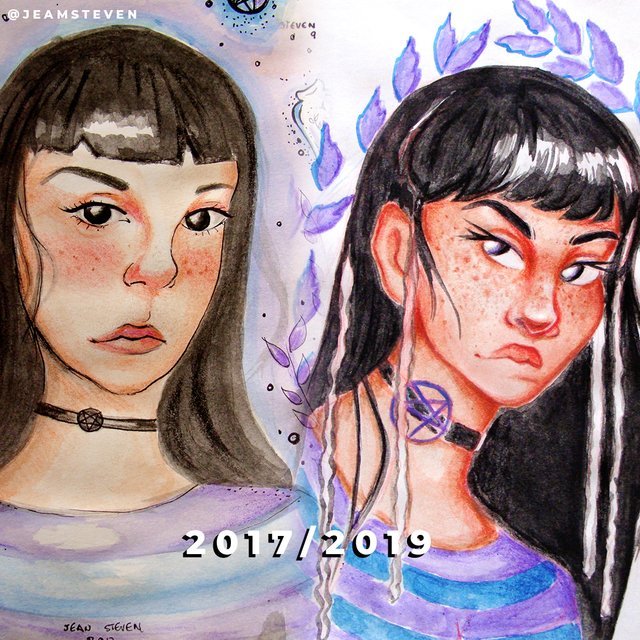 If you want to see more of my work, follow me on INSTAGRAM