I must admit that Steemit made me to leave my original stick portraits and to go into world of fantasy again. Also I must confes that two person here somehow were ''guilty'' for that :) Thanks
@leoplaw
and
@reinhard-schmid
for beautiful comments, sharing and posting your art. You guys made me go back to fantasy world I haven't visited so long. And as every girl once dreamt just for a second, I bet, to be a mermaid, I decided to fulfill that wish here.

So here is birth of mermaid.

---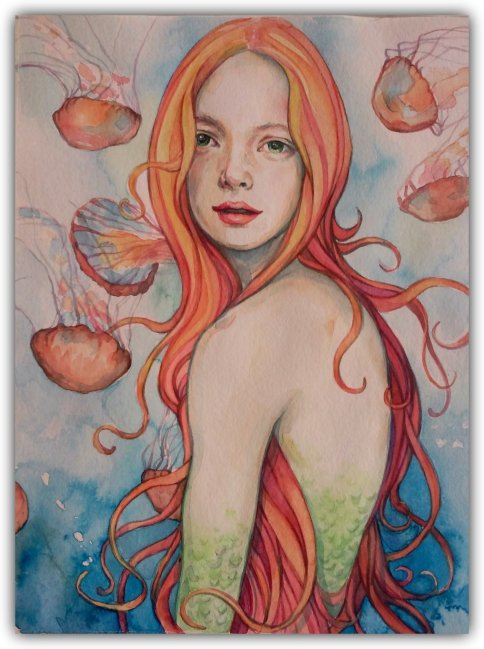 ---
First step, drawing. Paper I took wasn't the one I love to work the most. Canson multimedia, 200 gr, but it turned ok at the end.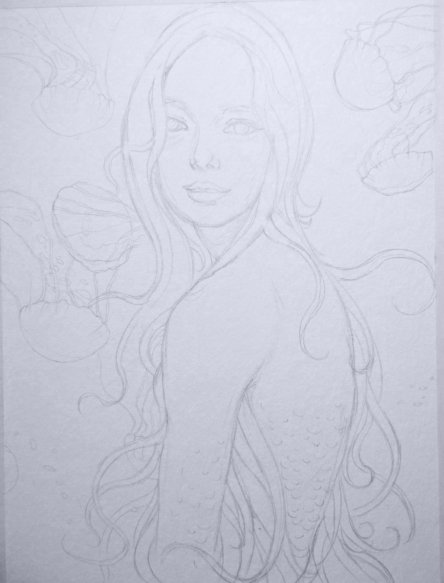 ---
Adding color,started with orange and yellow, adding some ochre and naples yellow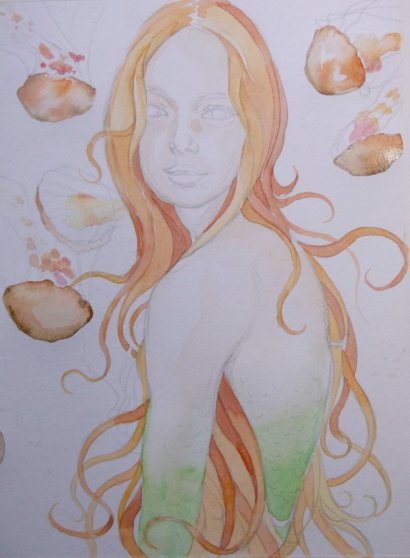 ---
Slowly going into details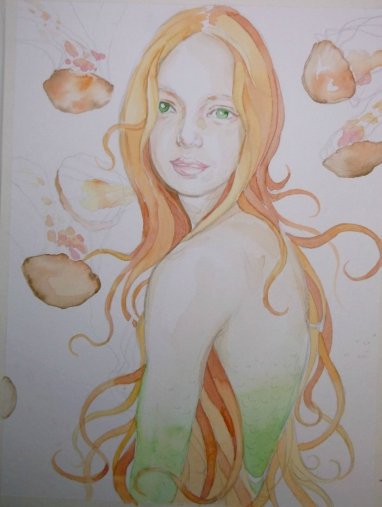 ---
Adding blue color for background. Here I tested my new Schmike academia small pan ultramarine finest, and totally felt in love. Great colors.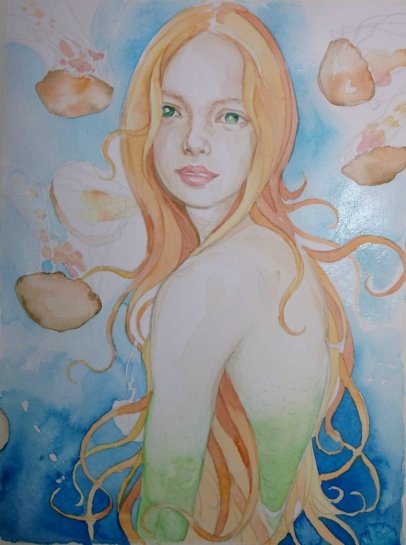 ---
Some final touches, working on hair, adding some Van Dayk brown, violet and purple with red and orange.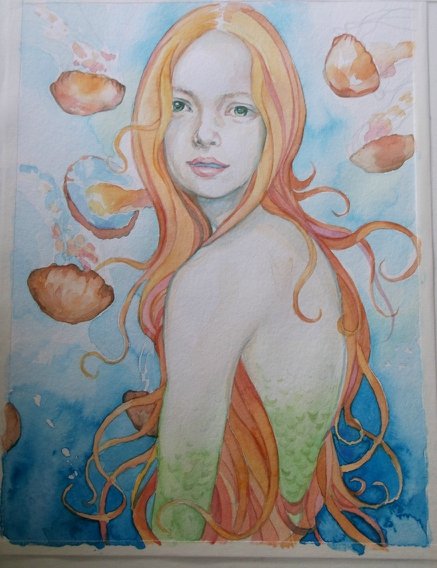 ---
And here she is finaly, ready to dive into blue :)