I am angry.
I am heartbroken, but I am angry.
Cancer has claimed another good man. Taken a good father from his kids, a husband from his wife.
And removed a very good artist from the world.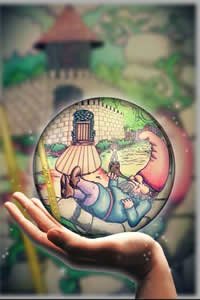 His name is Daniel Savage. I met him through one of the groups I admin for artists who publish coloring books. Publishing artwork on Amazon is not an easy task and Daniel needed help bringing his incredible Gnomes to the printed page to share with the world. So our group did their thing and we helped him through the intricacies of formatting and preparing a book for mass publication.
We got to know him, his quirky sense of humor, his loving spirit that was quick to see the beauty of the world and quick to laugh at that world. The spirit that allowed him to create the delightful Gnomes and bring their world to life on the printed page.


640 days ago, he found out why he had lost so much energy and was having difficulty getting through his day. He had cancer. Stage 4. A death sentence.
Everyone in our groups absorbed the news in horror and disbelief. We found he was a month short of the time he needed on his job to qualify for medical insurance. We organized ourselves and went forth to help his family survive.
We put his book together and got it published, fulfilling a life-long dream for him. We donated drawings of our own to a compilation book with all the proceeds going straight to his family. We included drawings from his 10-year-old daughter, who had inherited his talent. Poignant, carefully drawn, a promise of the budding artist that would only improve with time.


As the weeks turned into months, and the months stretched to a year, I think we all had a tiny sliver of hope. Hope that this time someone would beat the ugly, terrifying disease. But we were wrong.
Daniel began to fail, becoming a mere shadow of the once vibrant man he had been. But he hung on, battling valiantly. His wife and kids at his side, shouldering the enormous burden of caring for a dying man. For 640 days. Until I saw this post yesterday.


I sat at my computer, unmoving. This man, who I had never met face to face, this man who I only knew through his wife and his art, this good man was gone.
And I got angry.
Angry at the disease that took him from his wife, Mary, and his kids Cody and Katie. And angry that this disease took another life - a life filled with art and creativity that would never be made and shared with the world.
I made the rounds of Facebook, breaking the news to the artists in our groups.
I watched as the news spread, and the artists and coloring groups began featuring his book trying to get some money flowing for his funeral expenses and to support his broken family.
Today I ask you to help these people you've never met, or heard about by hitting Amazon and buying his book or the compilation book or even both. It will mean much to his exhausted wife, his talented son who wants to be a musician, his gifted daughter who I hope will follow in her father's footsteps exploring the art world.
And I hope you, too get angry. Angry with this devastating disease that hollows out good men and women, that rips them from their families before they get to see graduations and weddings and grandchildren. And removes the light they bring to the world through their art.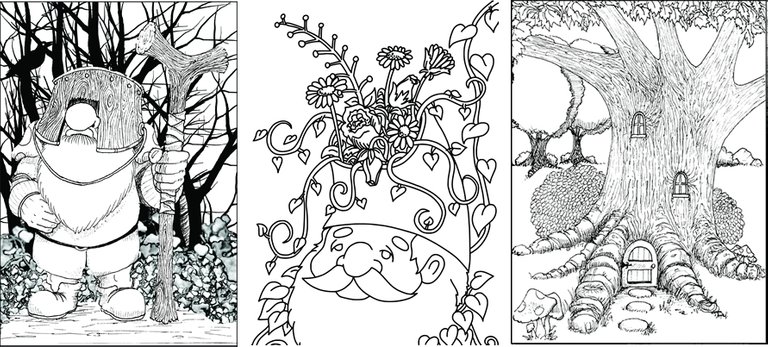 We've lost too many Daniels. We've lost too many good fathers, mothers, and children. As I mourn his passing and feel the heaviness of that passing on my soul, I want this disease to be beaten into submission. I don't want to lose one more Daniel. I don't want to watch one more family go through the devastation this illness brings to the world. If any of you are looking at a career in the medical field, I hope that you will be the one who brings the greatest gift this world has ever seen - the defeat of cancer.
But for now, if you can buy Daniel's book in remembrance of the light he brought to all of us with his whimsical Gnomes.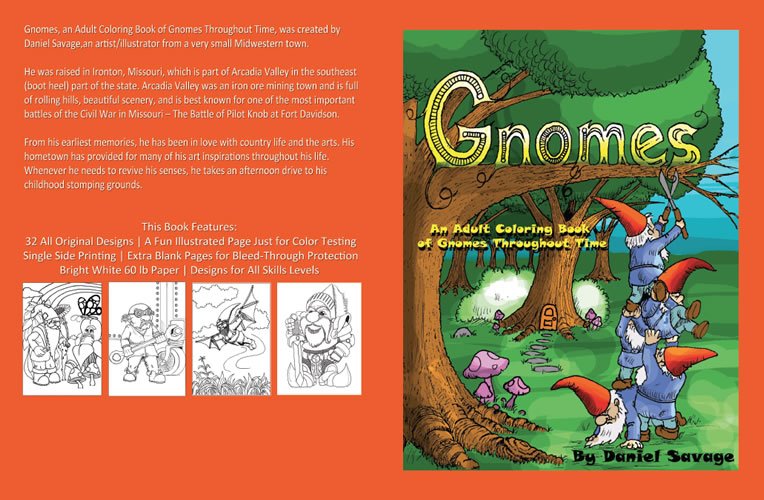 The artist's compilation book
Coloring For Daniel can be found here
.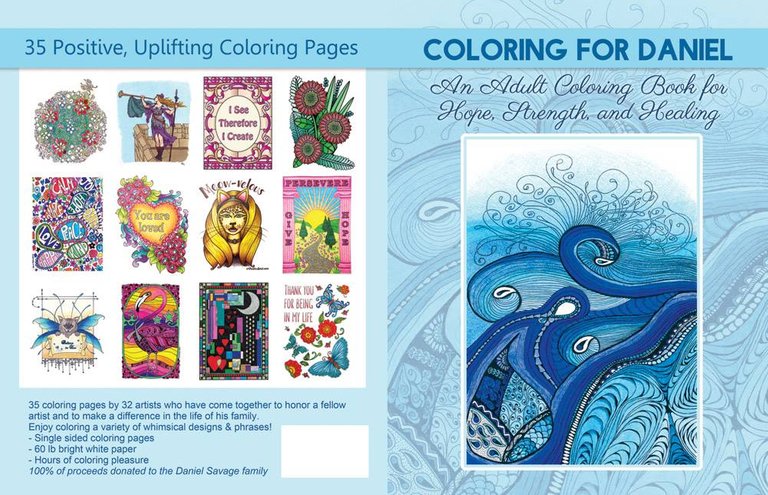 You can watch a video flipthrough of Daniel's Gnomes here.
If you would prefer to donate directly, there is a GoFundMe account set up here.
And every penny of every vote on this post will go directly to his wife Mary, and his kids Cody, and Katie so they will be able to bury Daniel with dignity.
As you go through your day, take just a moment to bow your head and honor this courageous man and his family. His light may be gone, but he lives on through his art and in our hearts.
Thank you.