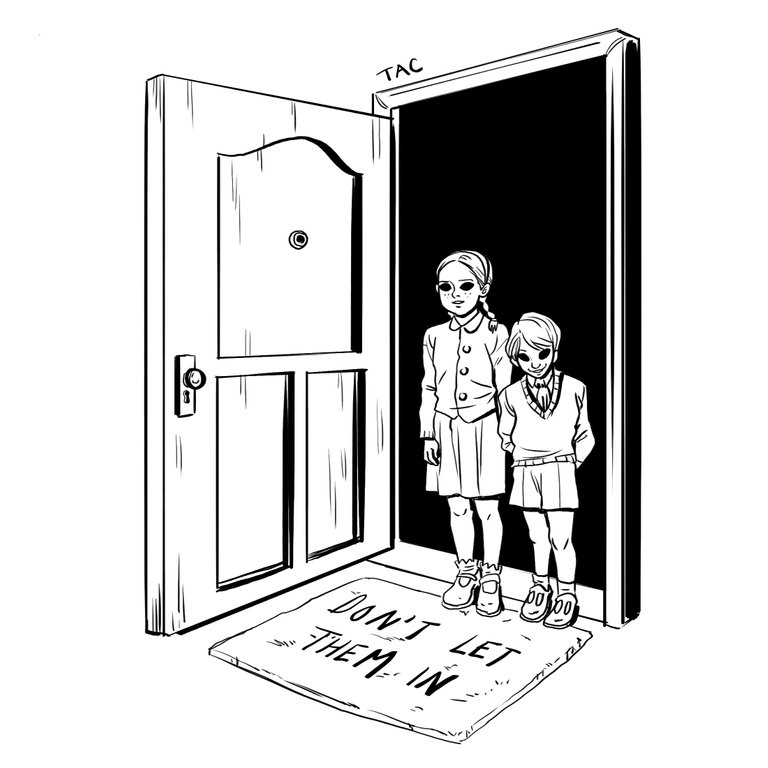 Don't let them in.
I wish I had the energy to talk more about the subject of my fourth Inktober drawing but, to be honest, I am so exhausted. So I'm gonna give you the sparknotes:
Day 4 was of the terrifying black-eyed children, an urban legend that truly sends chills down my spine every time I hear about it. Basically, it's the recent phenomenon where people, whether alone in a car or in their homes, are approached by two seemingly normal children. The person is filled with an overwhelming sense of dread as the kids asked to be let inside...and yet they feel utterly compelled to oblige to their request. It's then that they notice that the kid's eye are pitch black. The lucky ones snap out of the trance and tell the kids to go away. But the other ones, they're never heard from again...
Actually, I don't know what happens! All the reddit stories and creepypastas have the narrators tell the kids to, "scram" so I don't really know what the consequences are of letting them into your home.
Here are some links to more in-depth stories/explanations of the urban legend, if you're curious to know more:
http://weekinweird.com/2016/01/28/witness-report-i-let-the-black-eyed-children-into-my-home-and-now-im-slowly-dying/
https://jimharold.com/can-we-come-in-the-lore-of-the-black-eyed-children-ryan-spragues-hidden-auditorium/
That's all I got for tonight!
---
For those of you who want to participate in Inktober, here are the prompt lists I am loosely working off of: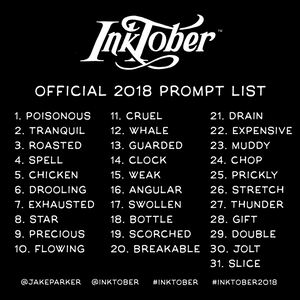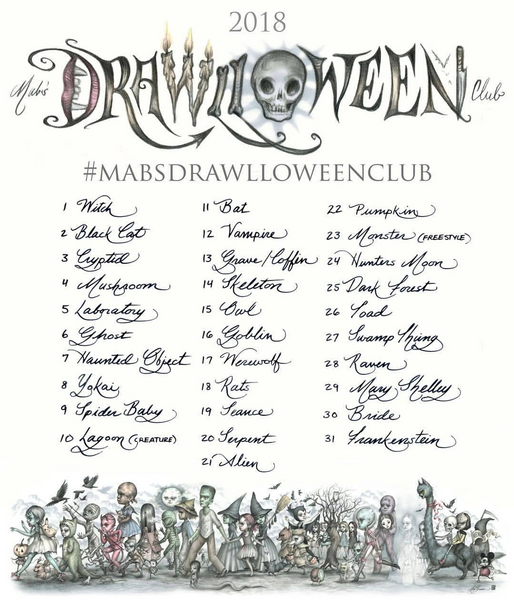 Previous Drawings
Day 1
Day 2
Day 3
---

---
If you'd like to keep up with more of my work you can check me out at the following:
Instagram: @la.fumettista
Tumblr: http://la-fumettista.tumblr.com/tagged/art
Twitter: @TheresaChiechi
Website: https://www.theresachiechi.com/