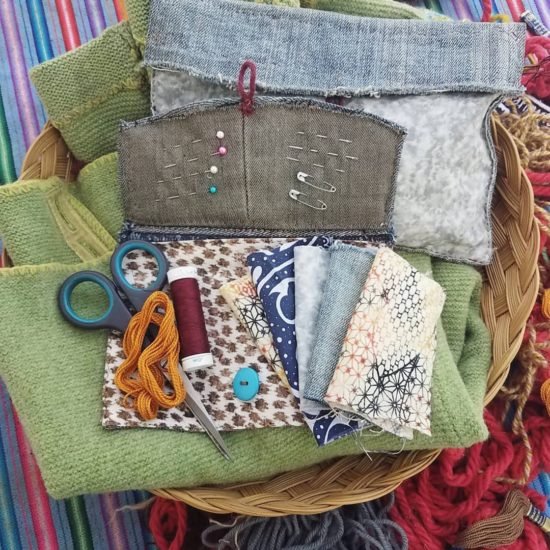 A few nights ago I stayed up little late crafting - sewing by hand on a rainy evening, with a cat or two on my lap and also pulled a few tarot cards for guidance & entertainment. Although at times I miss the super social life I had in my early 20's, staying up late crafting and brainstorming is my ideal Friday or Saturday night these days and I wanted to share moments from my crafting process in this post: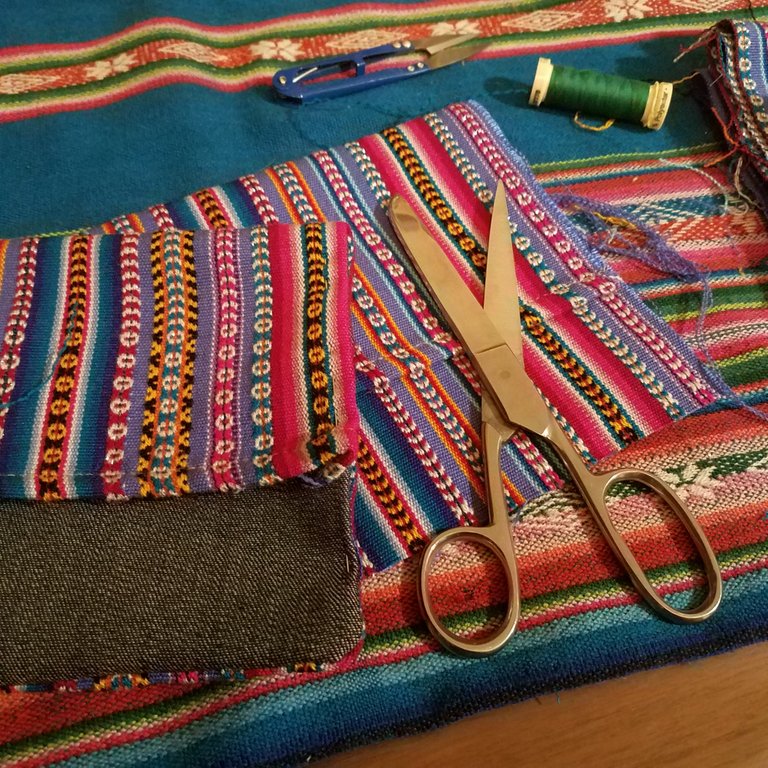 This was my reading for the night, two cards from Spolia tarot: 8 of cups, 9 of coins reversed & the octopus from the Wild Unknown oracle cards. I interpret this as talking about my journey as a crafter and artist. Pulling these cards for myself reminded me that I haven't posted a collective reading on my hive blog at all! So, expect a general tarot reading here soon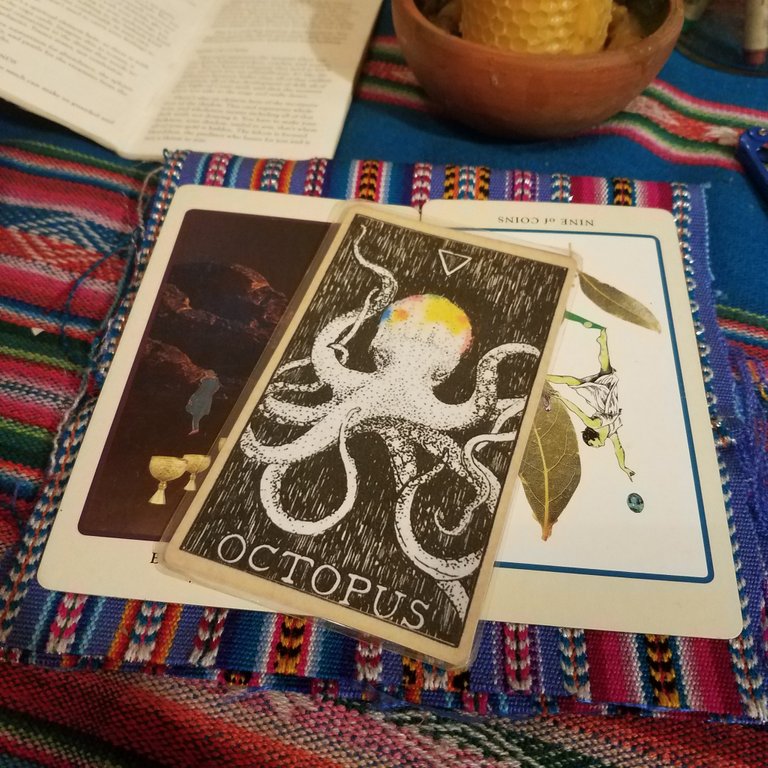 Back to crafting :: At the moment I am working on these two mending kits – I just love to share pieces of the fabric I have collected over the years, the stripped fabric I bought in a market in Peru a couple of years ago and the plaid flannel was found in a scrap sale at a craft store locally.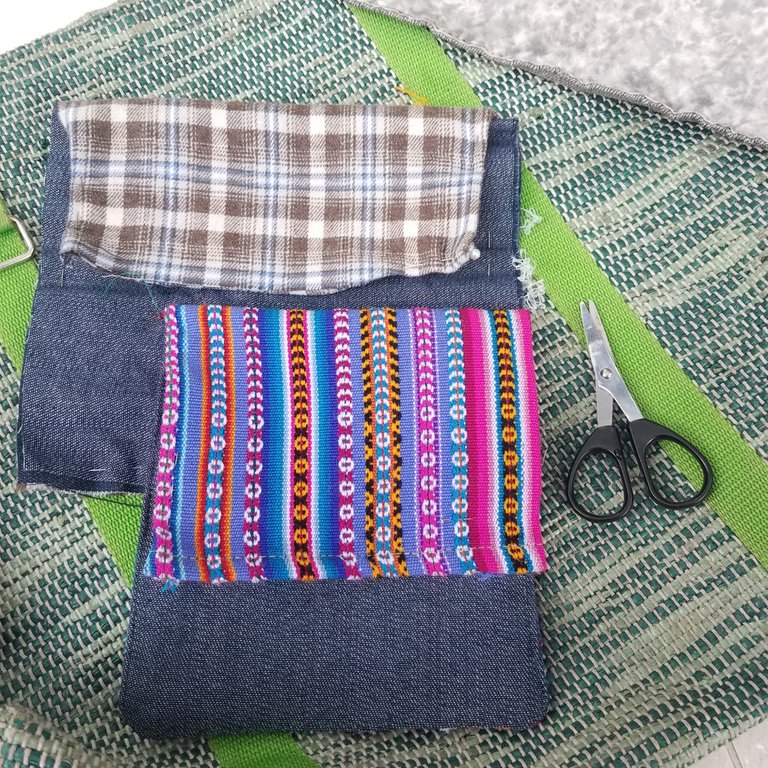 You may be wondering : what is a mending kit exactly? Mending kits are extended sewing kits with all of the basic supplies for fixing clothing – especially tears or lost buttons. I don't have a sewing machine and sew/mend everything by hand. These kits come in handy often for those who wish to recycle & upcycle clothing instead of throwing them out. Inspired by the slow fashion movement I started making these kits for myself, friends, and now sell them.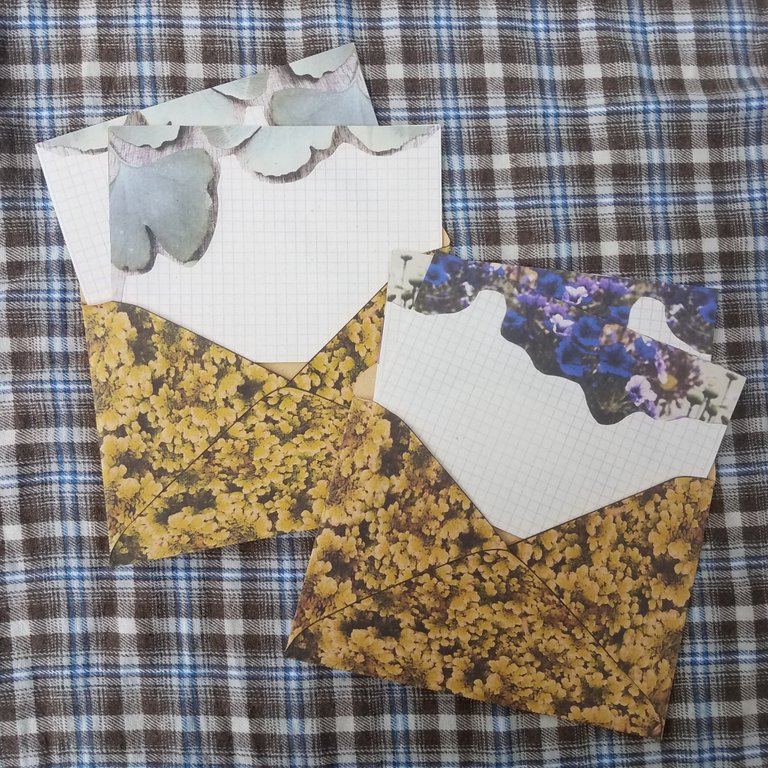 Letters & Stationary :: here is a preview of the stationary I am working on - pages of plants & herbs and the envelopes is a photo of some type of aquatic plant that grows on the pond next to my house.
Anyway, I wanted to share a bit about "what I do" with you all. Crafting, sewing, and writing are among my favorite things in the world, well besides gardening, of course!
Happy crafting hivers!