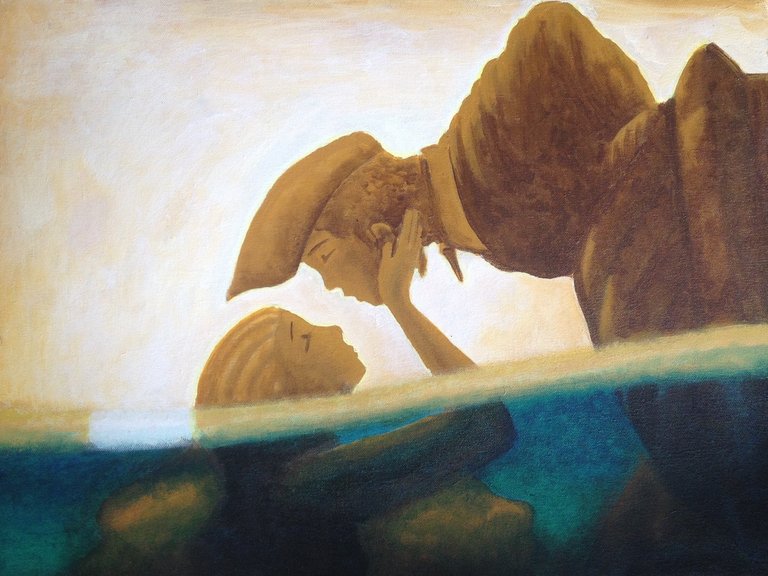 Title: A Kiss from a Proper Mermaid
Artists: Marcneil Guanzon
Size: 22" X 18"
Medium: Acrylic Paint on Canvas
Date Finished: July 4, 2020
This is my first time doing an acrylic painting, it's because of my quarantine buddy who happens to be an aspiring artist. He keeps urging me to do a painting in our freetime and even gives me his spare canvas an lends me his materials.. luckily, I have some ideas about color mixing so I tried it.
The first challenge is thingking about what to draw. It's easy to start when you have only a paper to waste, but with a canvas, you cannot crumble it if you don't like it.
This is what popped out of my memory, I had a picture of it in my mind but I searched for it on youtube, that man is scrum trying to kiss a mermaid who wants to eat him..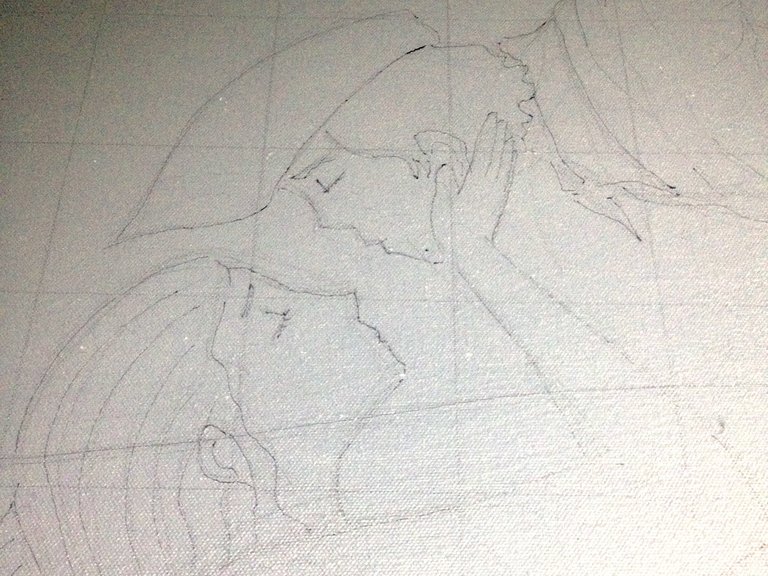 primary coatings..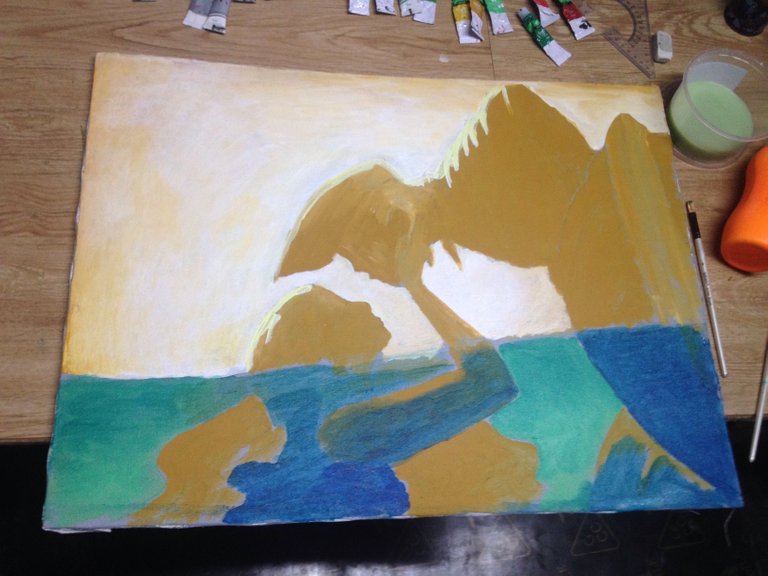 primary details..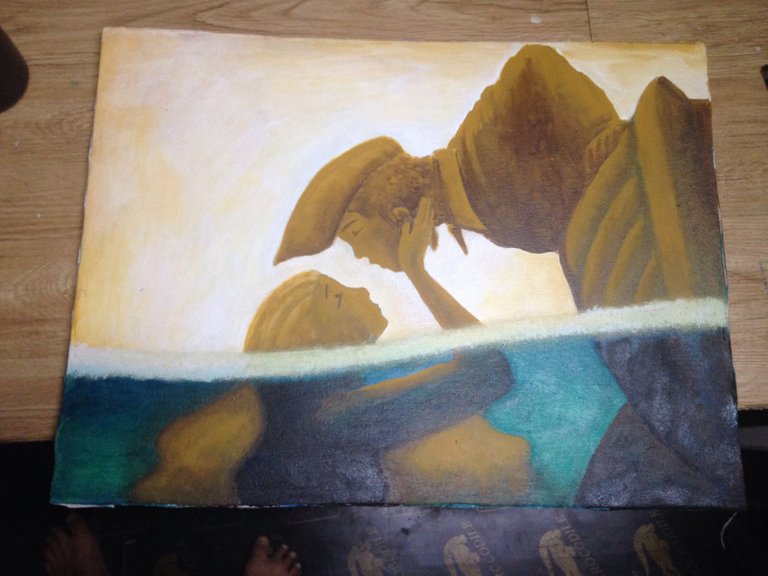 what to do next..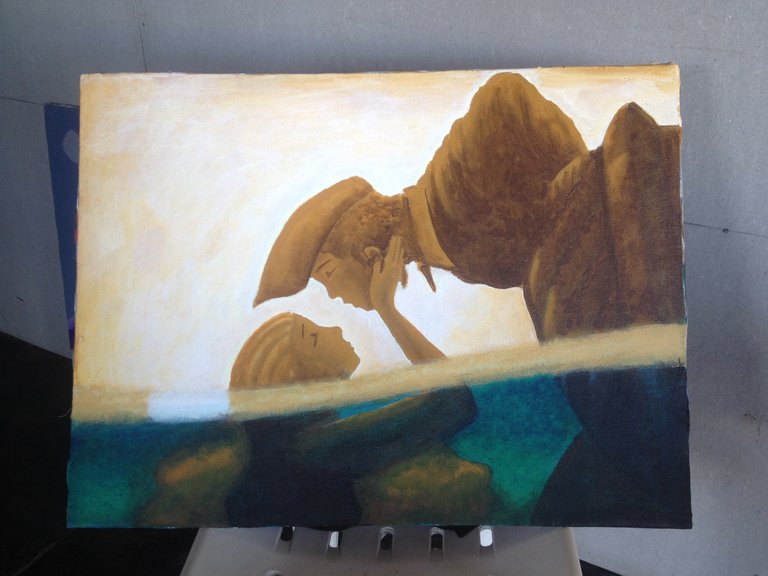 my process of painting is composed of working for 30 minutes and hours of thinking what to do next, the canvas was given to me at mid June and I just stared at it thinking about what to do.. you'll never see me working on it because the urge just pops out randomly and within a few minutes I'm done..
right now I think it's already done but maybe not, I'm still waiting for an urge to improve something, and I'm also open for suggestions, please feel free to criticize, I'm an amateur after all..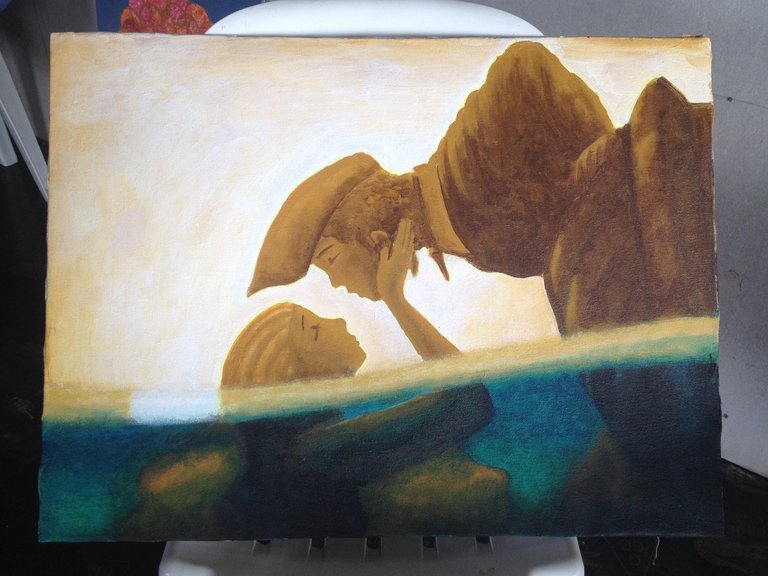 Reference: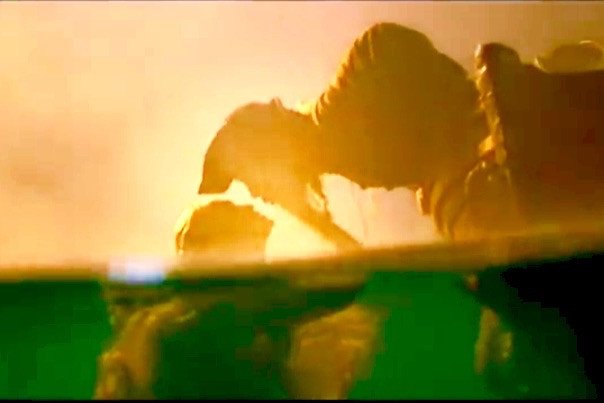 this is my reference from Pirates of the Caribbean, it's when Scrum sings the Jolly Sailor Bold song to attract the Mermaids.