Hello to all lovers of art, today I want to share with you a drawing of the great Brienne of Tarth.
Hola a todos amantes del arte, hoy quiero compartir con ustedes un dibujo de la gran Brienne de Tarth.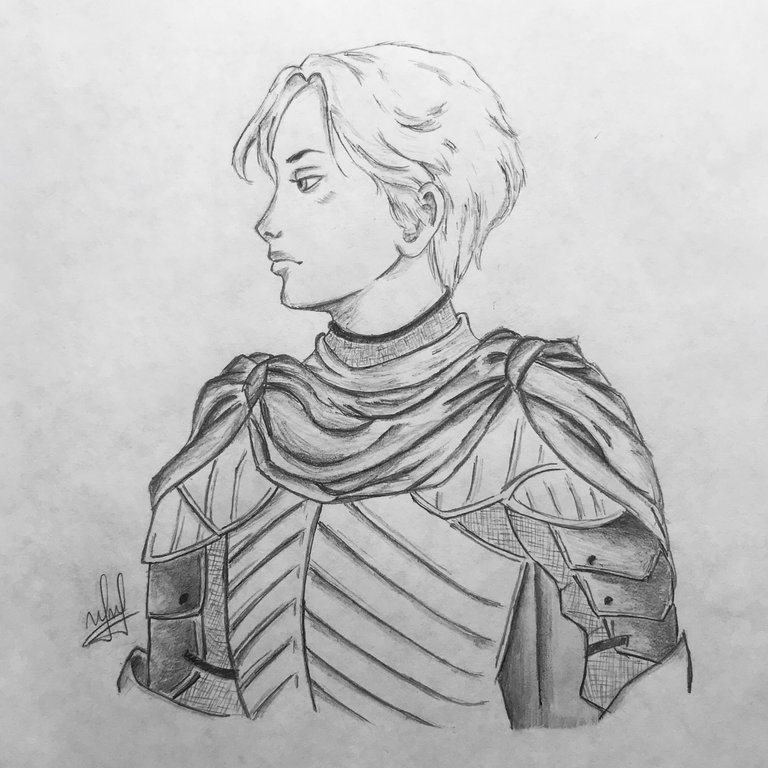 A character that I believe has earned the love of all, for being a loyal and brave woman who honors the name of her sword "Oathkeeper". Brienne is the only daughter and heiress of Lord Selwyn of Evenfall Hall, who throughout history has shown that women can also devote themselves to cavalry.
Un personaje que creo se ha ganado el cariño de todos, por ser una mujer leal y valiente que le hace honor al nombre de su espada "Guardajuramentos". Brienne es la única hija y heredera de Lord Selwyn del Castillo del Atardecer, quien a lo largo de la historia ha demostrado que las mujeres también pueden dedicarse a la caballería.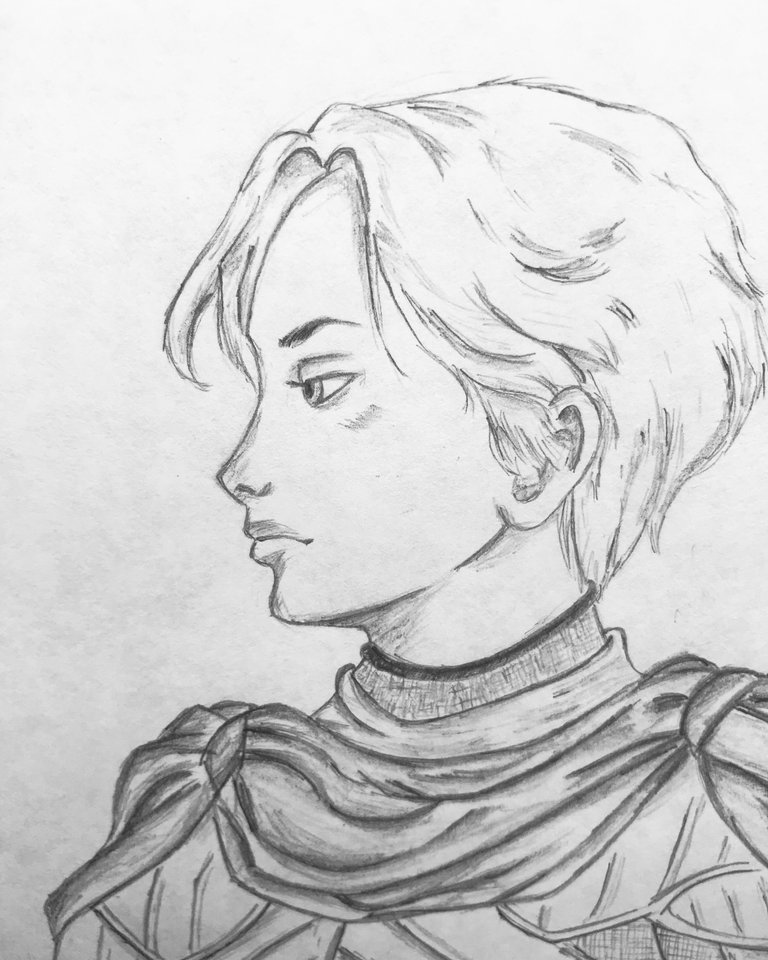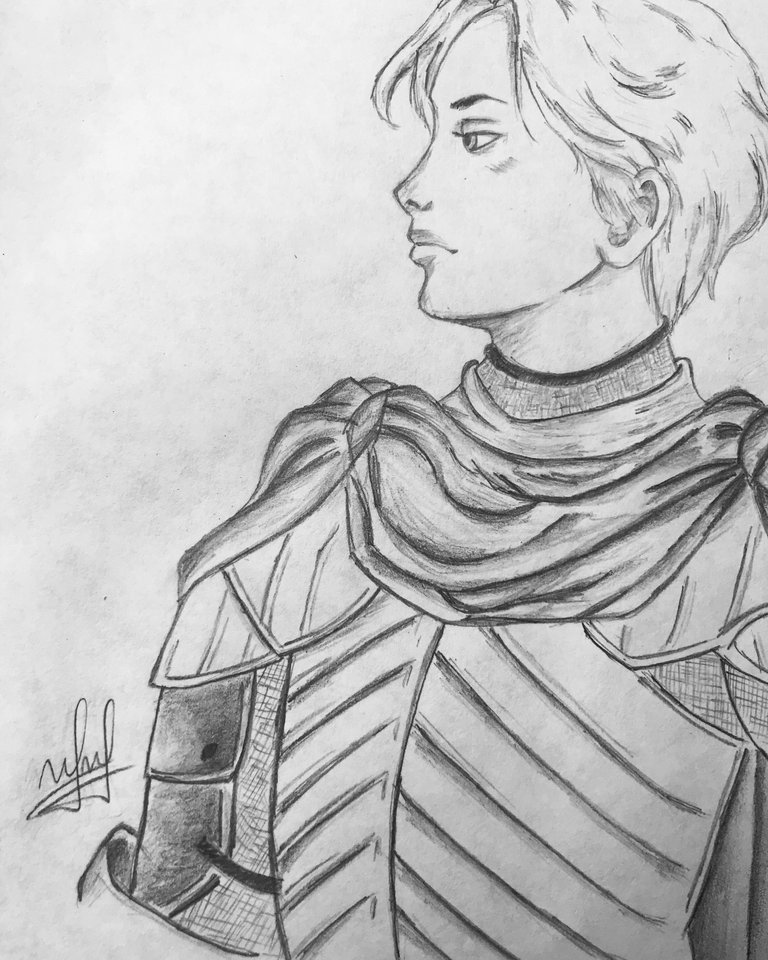 One of the most emotional moments of this character is when in this last season, she is named knight of The Seven Kingdoms, for nothing more and nothing less than Jaime Lannister; someone who has marked his career throughout the series.
Unos de los momentos más emotivos de este personaje es cuando en esta última temporada, es nombrada caballero de los Siete Reinos, por nada más y nada menos que Jaime Lannister; alguien que ha marcado su trayectoria durante toda la serie.
We all wish Brienne of Tarth a long life so that she can continue to fulfill her promises and who knows, she may end up having some relationship with Jaime or giving Tormund some opportunity.
Todos le deseamos larga vida a Brienne de Tarth para que así pueda seguir cumpliendo sus promesas y quién sabe, hasta pueda terminar teniendo alguna relación con Jaime o le de alguna oportunidad a Tormund.
Which other Game of Thrones character would you like me to draw? Do you think Brienne can find love or will she just dedicate herself to her love of chivalry? I hope to read your comments and do not forget to Vote and give Resteem.
See you soon with more drawings, Miguel Fiori.
¿Cuál otro personaje de Game of Thrones te gustaría que dibujara? ¿Crees que Brienne pueda encontrar el amor o solo se dedicará a su amor por la caballería? Espero leer sus comentarios y no olviden votar y dar Resteem.

Nos vemos pronto con más dibujos, Miguel Fiori.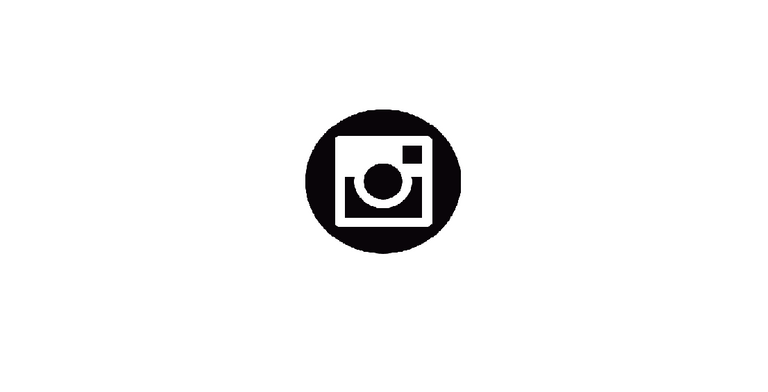 Instagram