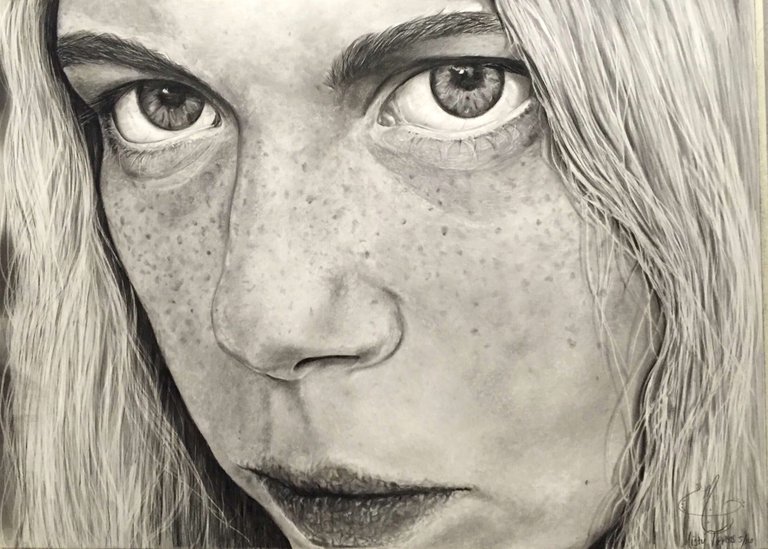 This was one of the largest close-up portraits I have done to date. It was a challenge for sure!
It was taking so long to complete that I moved to my kitchen table so I could spend time with my family while I worked.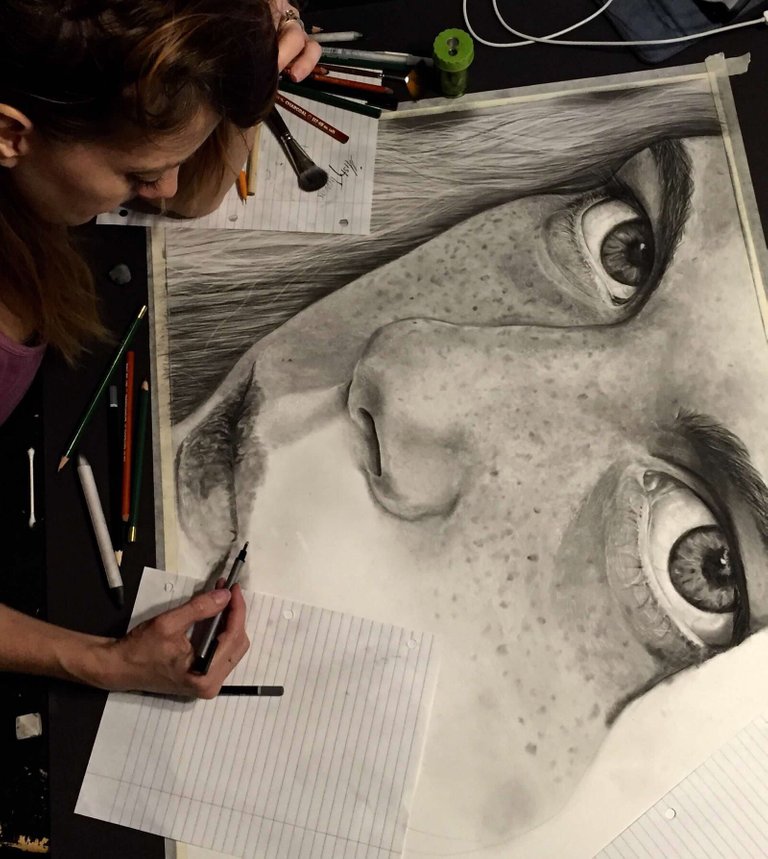 She's done on 22x30 watercolor paper in graphite and some charcoal. Honestly, I don't know what possessed me to try this, but I'm so glad I did!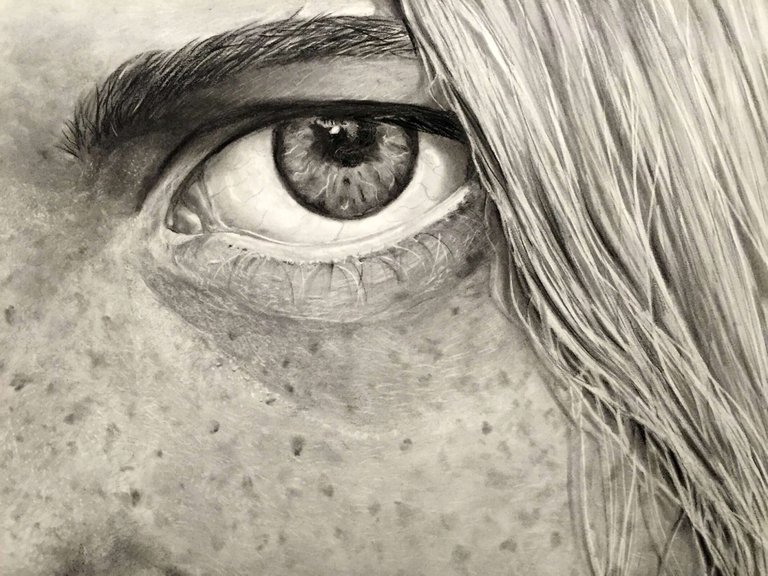 I tried to make her look as photorealistic as possible, which proved to be a daunting task.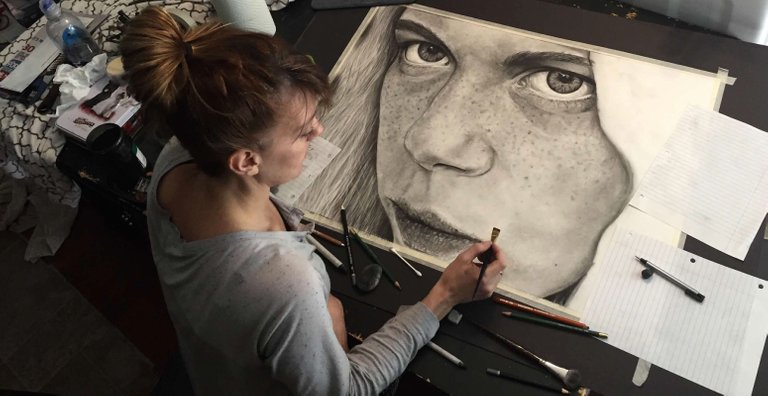 I am really happy with the way she turned out so all the work was worth it!