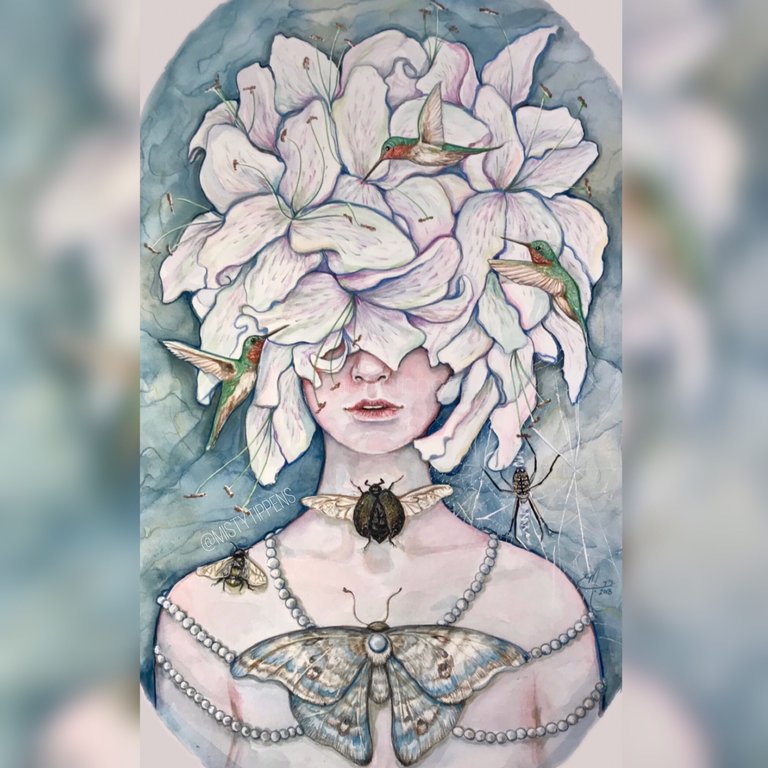 Sometimes we are able to see more clearly when our eyes are closed.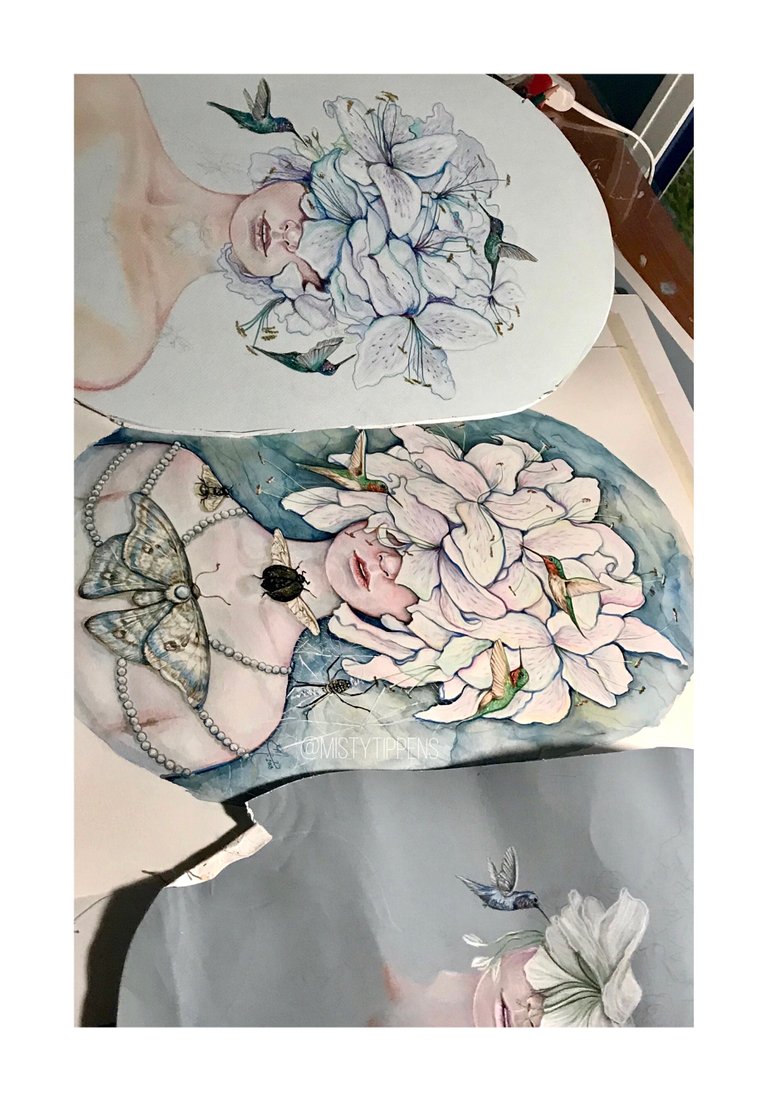 I had this idea in my head and became increasingly frustrated in my attempts to bring it to life on paper. After two tries with pastels (I don't know why I was so fixated on making it happen with pastels) I started just messing around with watercolor. It was like I was being beckoned back to a medium that I loved so much but had forgotten about. Why on earth did I ever put my watercolors aside?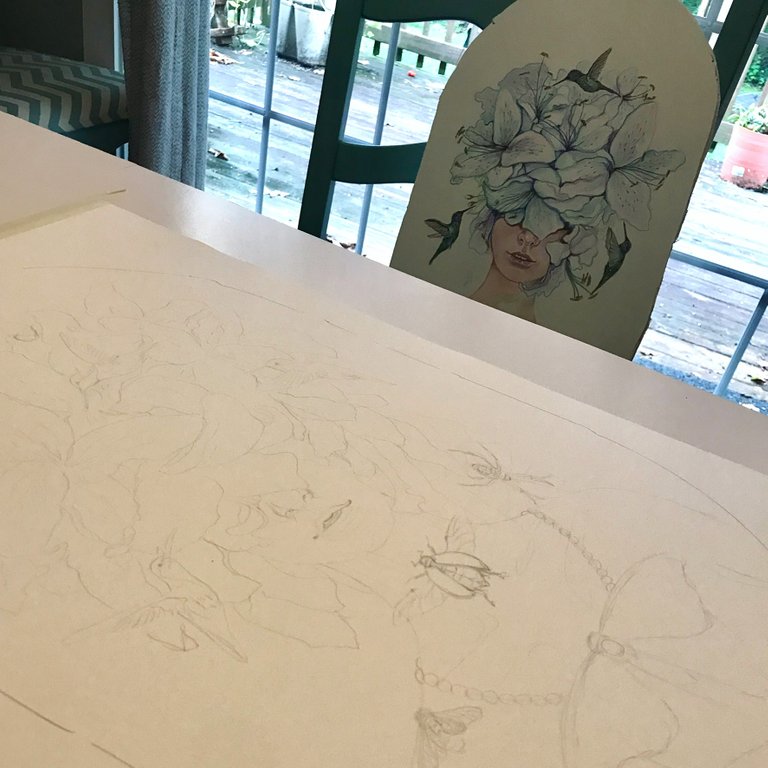 This was right before my third and final try. I actually had my pastels laying out and right before I touched the paper, I changed my mind. I enjoy dabbling in just about every medium. I love the process of figuring it out and creating something beautiful. But watercolor makes my heart sing. I have learned that if something makes your heart sing, it's a gift given to you for a reason. Don't put it on the back burner (for very long anyway)!
The frame she's in at the end of the video is a beautiful antique bubble glass frame that was gifted to me by some dear friends. I love it! And the music is by Quixotic. I love their stuff!