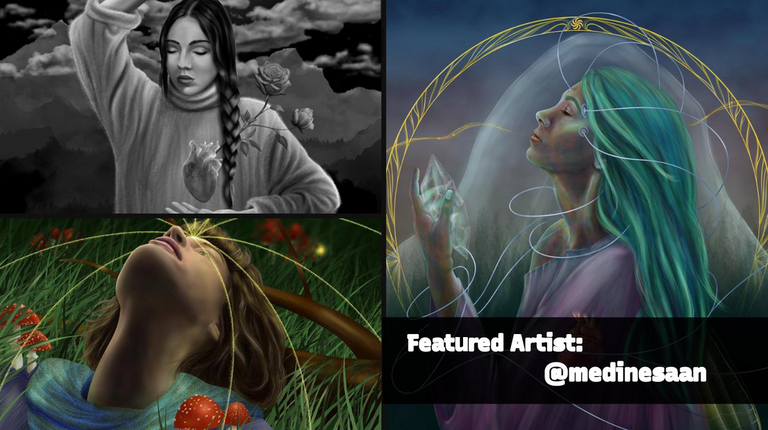 ---
---
Q: Tell us a bit about yourself!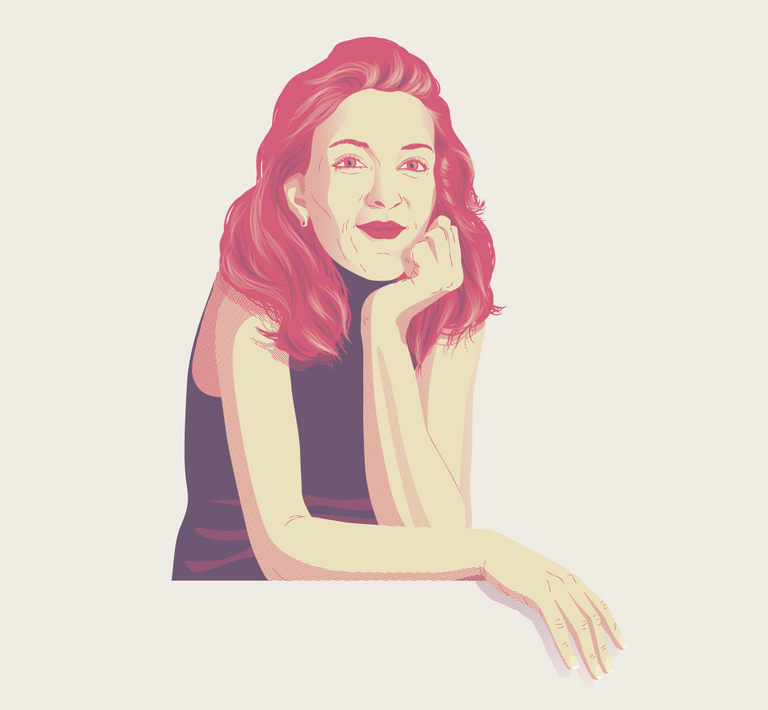 I'm Ekaterine Elbakidze, everybody calls me Eka. My life journey started in Tbilisi, Georgia, in 1988. Currently I live in a small city in Germany, but my life in Europe began in Spain in 2013. I'm a Creative Content Developer, working on different projects worldwide.
As I am a pretty curious person, who is always involved in the creative process, in addition to creating digital and analog art, I dedicate myself to many different things: Branding, Web Design and Development, Graphic Design, Audiovisual Production, Motion Graphics. Everywhere I go, I carry my drawing kit, because I never know when something important pops up in my head. And I prefer it old-school - sketchbook and pencil.
Besides my work, I love spending time in nature, whether it's hiking, climbing or camping, and taking care of plants, producing music, dancing (cause it's also a beautiful form of expression), eating all kinds of fruits and enjoying the simple beauties of this universe.
Q: What is your art background?
My art journey started in 1992, when my beloved mother took me to art school for children. I think that's where I instantly fell in love with the creative process, as our teacher Zaza, supported our freedom of expression with might and main. It made me feel very appreciated to be able to draw what I want, experiment, and basically have no boundaries. Since then the desire to design and create has never left me.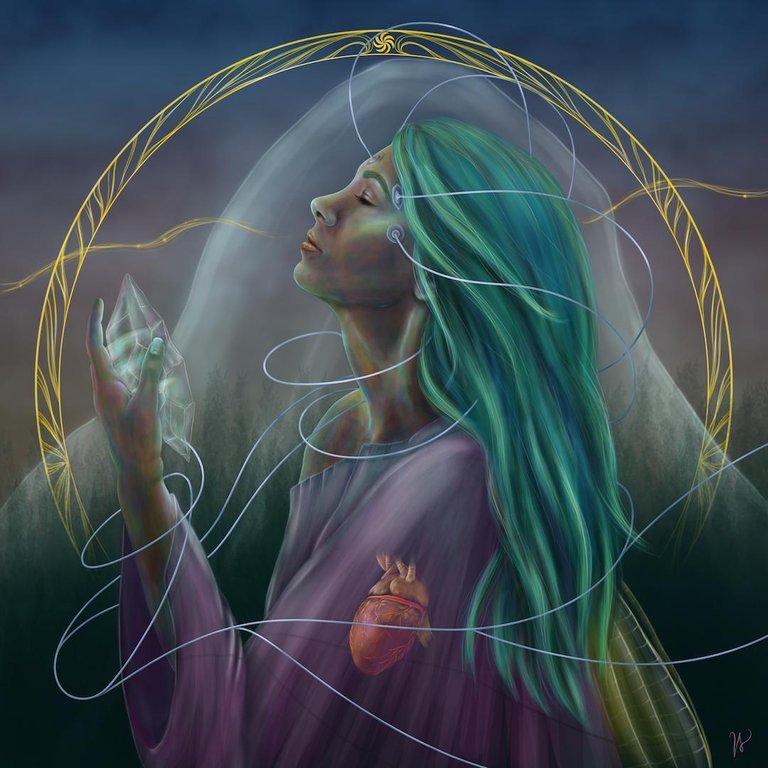 From 1997 to 2001 I studied Painting and Design at Tbilisi State Art School N1, where I have received a more in-depth education of the science and history behind art. This stage in my life has broadened my perspectives on the capabilities of art experimentation, and I started to embrace new techniques, tools, and styles. Afterwards I have proceeded to acquire necessary skills for digital creations, with the help of self-learning and constant development of the technologies and the internet.
I don't like to stick to one style. Depending on the project or artwork I'm working on, I choose the style that captures the best the message or emotion I want to convey. I go where the flow takes me. But I have to admit that I love psychedelic art, which over the years certainly had a big influence on my art.
Besides being the form of expressing my experiences, emotions, struggles and inner explorations, art gives me powerful means to face my own fears and doubts. The creative process often brings me to a meditative state and helps me to clear my mind, which in my case, is extremely important when it comes to overcoming complex challenges.


---
---
Q: How long have you been in cryptoart/ NFTs, how did you discover them and what has been your experience so far?
My NFTs journey started in 2021, thanks to my partner, who wanted to support my art and found several platforms which allow the artists to sell their creations as NFTs. At that time I had very little knowledge of crypto or blockchain in general, all these terms were new for me, but the concept of NFTs grabbed my attention immediately, as I find it quite revolutionary. Basically I went from "Oooh, this shit coins again…" to "Hmm, should I stake more HIVE?"
The possibility of obtaining interchangeable and transferable digital elements, in the form of NFT, that can represent anything, greatly supports this freedom of expression and creation that I like so much and have always admired. I guess it all comes down to freedom which I value a lot. My short journey does not allow me to make a deep analysis. At the moment my experience with NFTs has been only positive, although there are certain factors that seem unfair to me. I think that some artists underestimate their creativity and the time invested in their works.
In general, the NFT community is very supportive, and most of the people I had contact with, are very respectful, open-minded individuals, who spread a lot of positive vibes. Therefore it feels even more rewarding to be able to share my creations with like-minded people.
---
---
Q: Any new art or upcoming projects you would like to tease?
I am currently working on two projects - one is a series of illustrations and drawings on the theme of summer, and the other is a collaboration with @robvector, an animation which I'm creating for the track he has produced. Soon at NFTShowroom I will present a project related to the world of Magic The Gathering, which is already in its final phase.
---
---
Q: What are your top three favorite pieces of art you have tokenized on NFT Showroom?
"Moonlight" - digital drawing dedicated to diverse forms of love.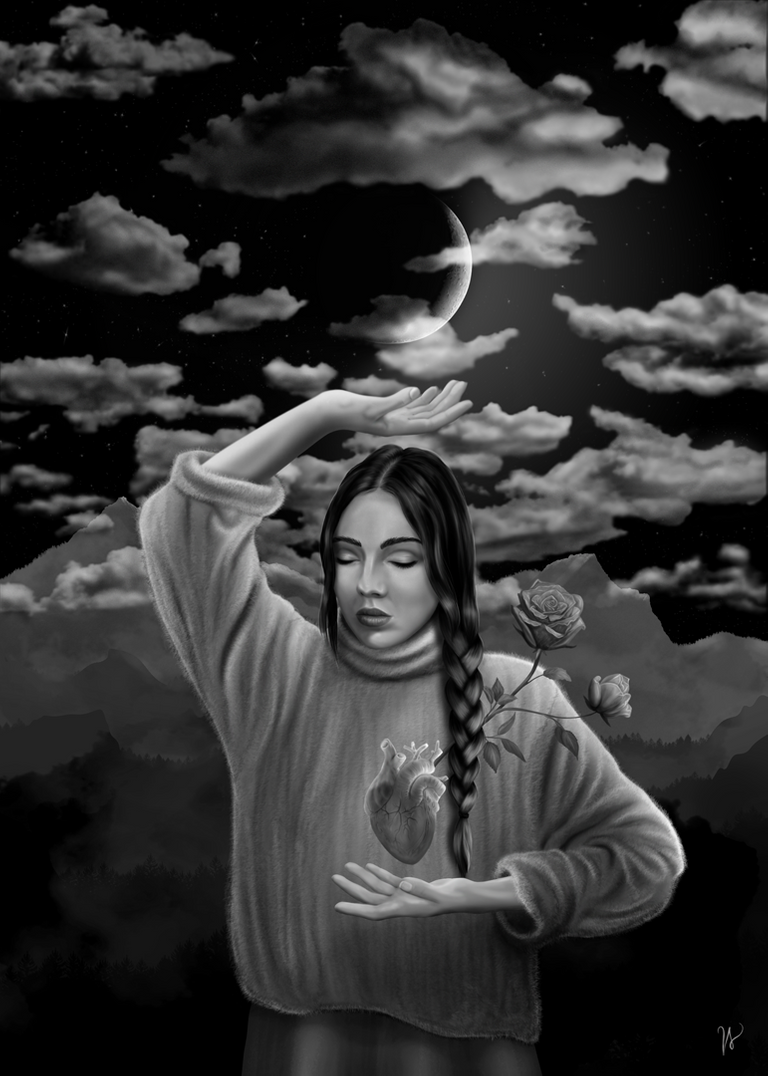 ---
"Amanita" - digital drawing dedicated to experiences which alter our perspectives and spotlight the upcoming changes.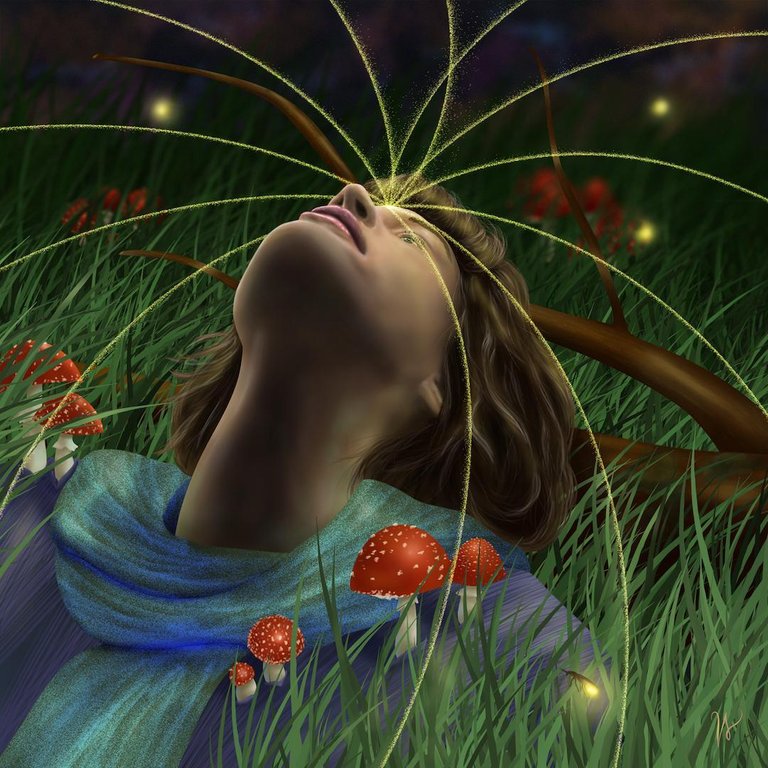 ---
"my heartbeat" - to describe briefly, this digital drawing represents my state when I am creating art.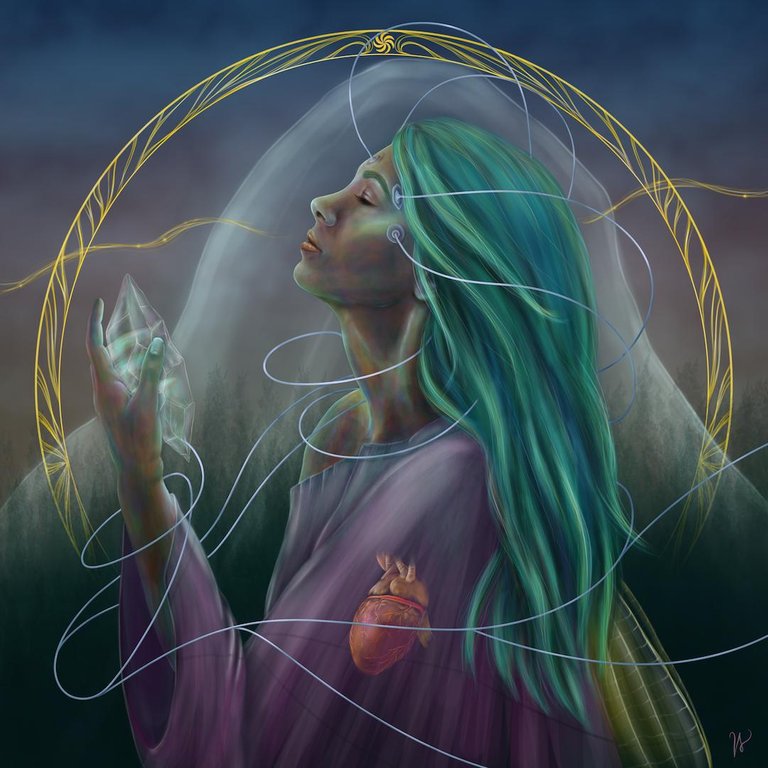 ---
---
Each Featured Spotlight artist will now also get their own popup gallery in cryptovoxels!
You can check out @medinesaan's cryptovoxel space Here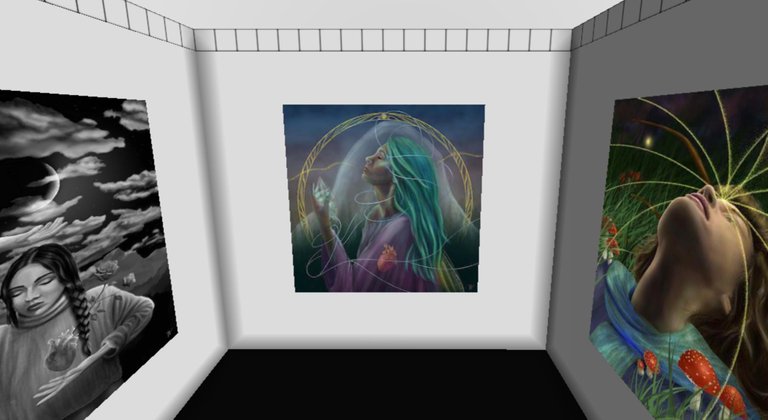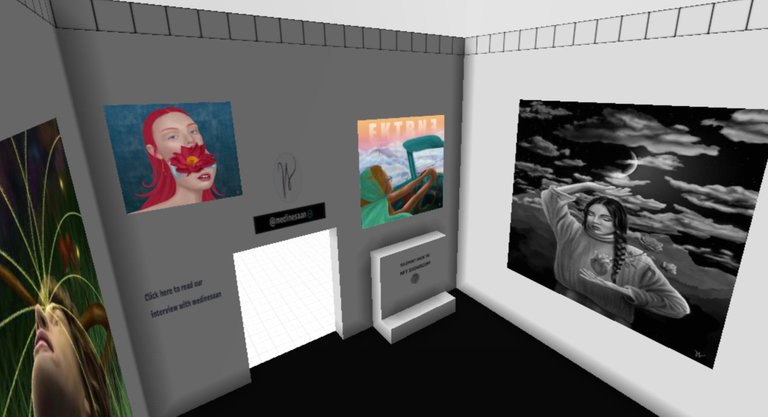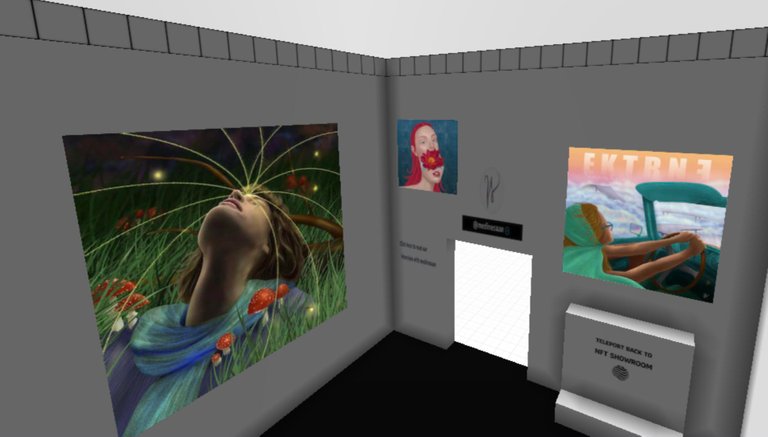 ---
---
Website
NFT Gallery
Twitter
Instagram
Facebook
---
---
Visit the site and browse art: https://nftshowroom.com/
You can follow us on
Twitter: https://twitter.com/NftShowroom
Instagram: https://www.instagram.com/nftshowroom/
Youtube: https://www.youtube.com/channel/UC3iRvtv3A7EAGRcZMYGJmHw
Visit our virtual gallery in Cryptovoxels: NFT Showroom Exhibition
For any questions or support please visit us in discord NFT Showroom discord