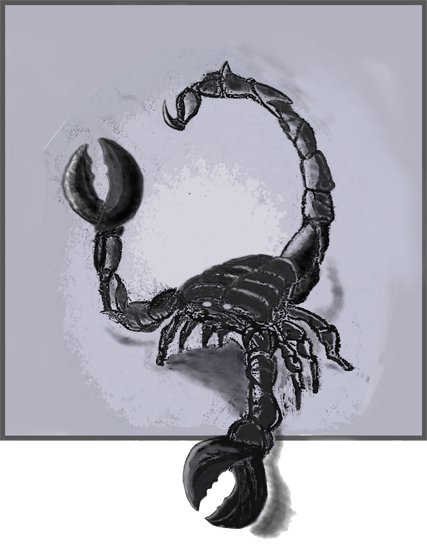 - From Doodle to 3D -
Today I took another of my pencil doodles and decided to make it look better. In fact, I tried to go one step further and tried to make it look 3D. In order to get the full effect, your Steemit Background should be white or Day time mode. I tried making a JPEG image for both Day and Night mode but it didn't come out right and I finally ran out of steam (hehehe pun intended).
I simply took a cell phone picture of the drawing and uploaded to my computer. From there I edited the image in a very old version of Adobe Photoshop using a mouse. I am getting the hang of using a mouse to do the editing so it is not too bad. I am also learning, or rather remembering to work in layers and to use filtering layers as well. I decided to make a Gif for you guys as well, in order to see the process. If I would have done the GIF myself, it would have come out better, but I was too lazy to make the GIF myself and used a Gif creating website instead. The Gif help visualize the process better. I also included the failed attempt at making the night version of the 3D scorpion JPEG image.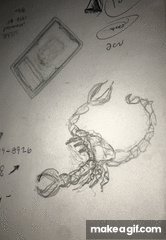 GIF made by MakeaGif.com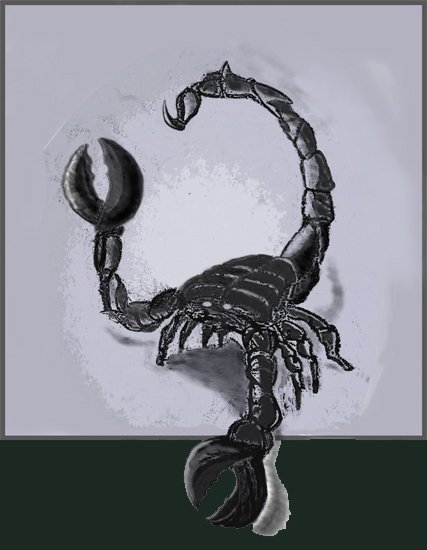 My failed attempt at a Night version of this image
07/12/2018
Full Steem Ahead!
@streetstyle