Hi, friends! :)
A new sketch here! This time its a ...Harley Quinn!
Pss! Hope you like it! :)
---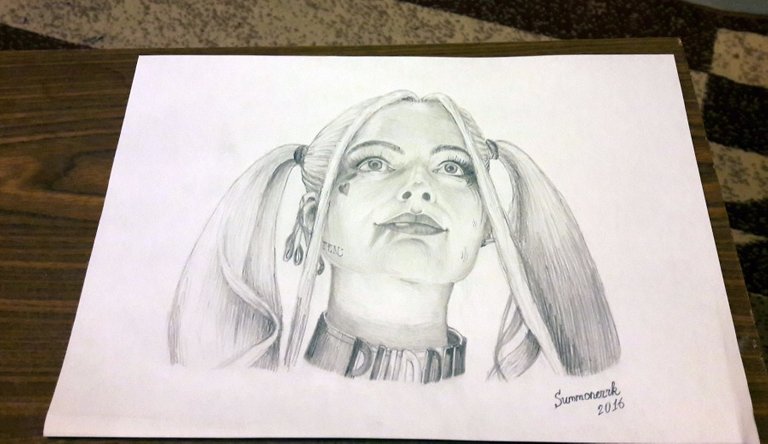 Info from Wiki:
"Harley Quinn (Harleen Frances Quinzel) is a fictional supervillain appearing in American comic books published by DC Comics. The character was created by Paul Dini and Bruce Timm, and first appeared in Batman: The Animated Series in September 1992. She later appeared in DC Comics' Batman comic books, with her first comic book appearance in The Batman Adventures #12 (Sept. 1993).
Harley Quinn is the Joker's frequent accomplice and lover, whom she met while working as a psychiatrist at Arkham Asylum, where the Joker was a patient. Her name is a play on the name "Harlequin", a character which originated in the commedia dell'arte.
The character was originally voiced by Arleen Sorkin in various tie-ins to the DC animated universe. Since then, she has also been voiced by Hynden Walch and Tara Strong in either DC Animated Showcases or in various video games. In the Birds of Prey television series, she was portrayed by actress Mia Sara. The character made her live-action cinematic debut in the 2016 film Suicide Squad, portrayed by Margot Robbie."
https://en.wikipedia.org/wiki/Harley_Quinn
---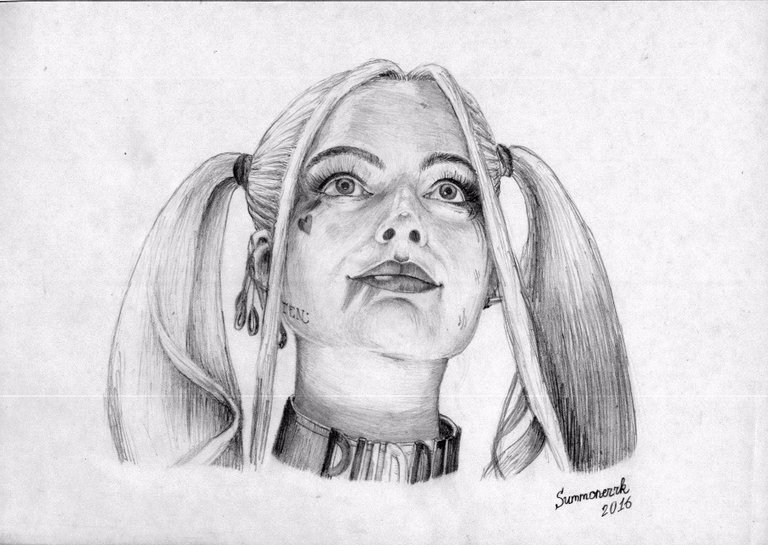 (Sorry for a quality)
---
3-4 hours of work. Sketch as always I drew by only two pencils (KOH-I-NOOR HARDMUTH 1500 2B and 2H).
Thanks for all who enter into my post. Good luck for all of you, guys, and sorry for my English.
If you like my arts, dont forget to FOLLOW me or Resteem! :)
---


Patreon

Peerhub

DeviantArt

Instagram

Tumblr