Hi, friends! :)
A new sketch here! But who was drawed at this time?...
So Im introduce to you my art:
---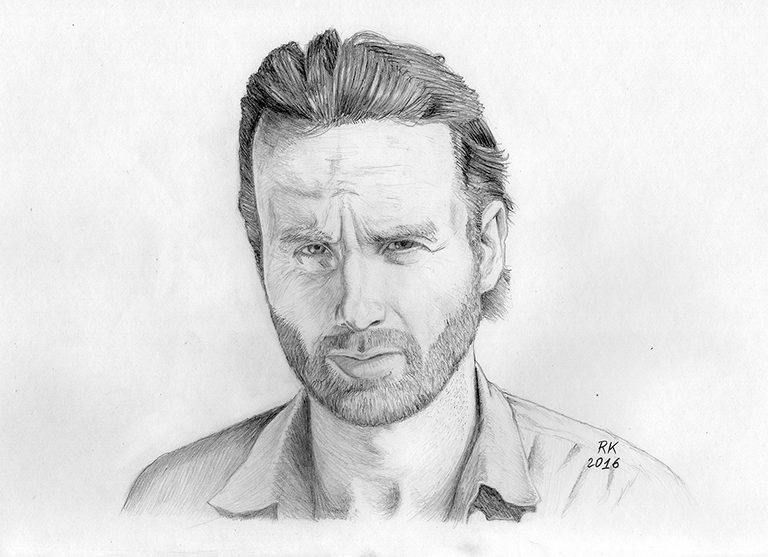 Info from Wiki:
"Rick Grimes is the protagonist and a survivor of the outbreak in AMC's The Walking Dead. He is a former sheriff deputy who was shot in the line of duty and fell into a coma, only to awaken and find himself in the midst of the apocalypse. He travels to Atlanta, Georgia, in search of his wife, Lori, and his son, Carl, who have traveled to Atlanta with his best friend, Shane Walsh. After reuniting with his family, along with discovering a group of survivors, he gradually becomes the de-facto leader in their search of a safe haven."
---
Here is art in progress: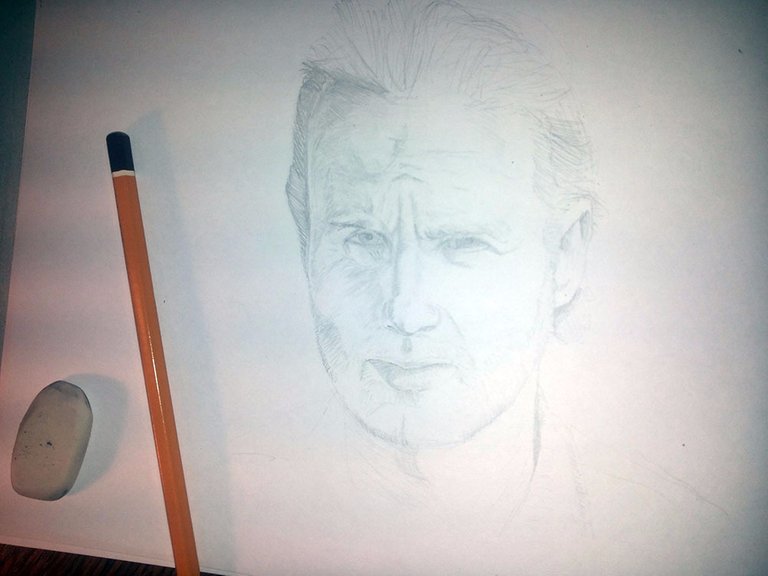 ---
4-5 hours of work. Sketch as always I drew by only two pencils (KOH-I-NOOR HARDMUTH 1500 2B and 2H).
Thanks for all who enter into my post. Good luck for all of you, guys, and sorry for my English.
If you like my arts, dont forget to FOLLOW me or Resteem! :)
---


Patreon

DeviantArt

Instagram

Tumblr