I do a lot of "artsy" things, but I'm not sure I'd call myself an artist.
I consider myself more of an "all-purpose creative", and enjoy expressing my self in a plethora of ways. When it comes to visual art, my forte is calligraphy, but I've played around with image manipulation software like Photoshop and GIMP for over half my life. I tend to keep most of it to myself, and like to use my writing as a public expression, but with the rise of the NFT Showroom I feel encouraged to showcase some of the things I've created!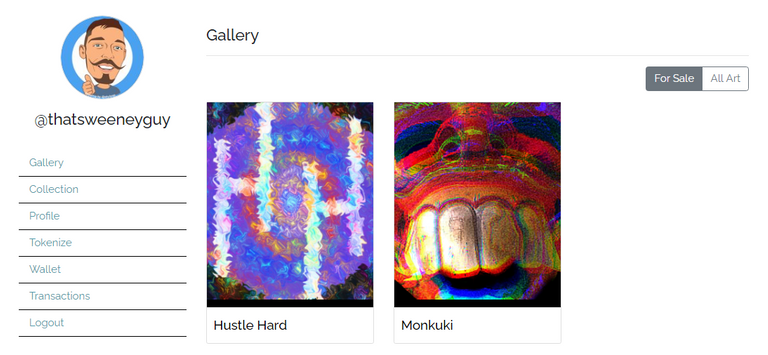 The first one I created is called 'Monkuki'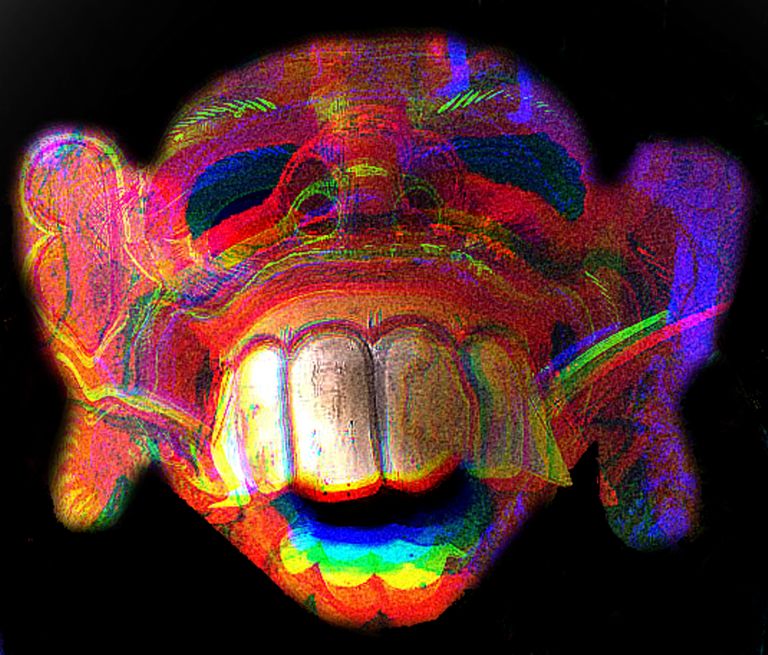 This image is a manipulation of a photograph taken of a tribal mask I recently bought. The mask itself is really crazy looking, and 'Monkuki' is definitely something I could see myself encountering on a bad trip if I still have it around my house the next time I partake...
When I first created this NFT, I created 13 editions, and I intended to do the same with all of my NFTs, sort of making that "my thing", and keeping the 13th edition for my personal collection. After second guessing that initial decision, I opted to make this first NFT rare, and burnt editions 2-13. The first edition is all that remains.

This next one I call 'Hustle Hard'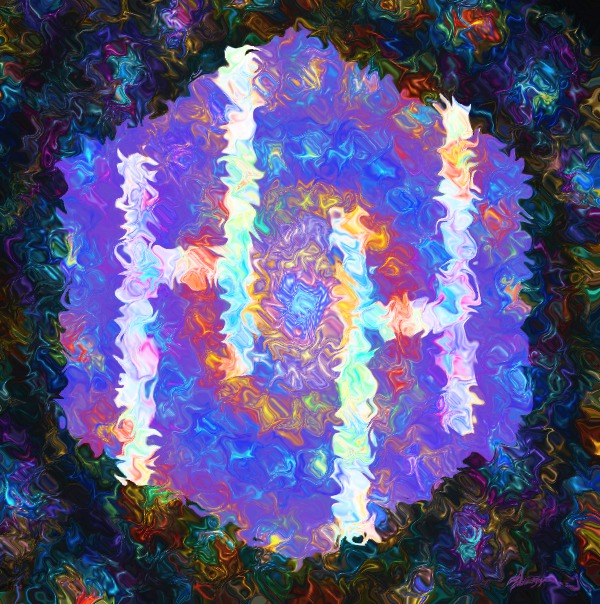 This piece is dedicated to the amazing group of people over at @HiveHustlers with whom I've been spending most of my time since returning to the blockchain. This one has 20 editions. I realize that's probably a lot, but I wanted to give more than just a few people the option of owning this one.
I decided to gift the first edition of this NFT to @nullgh0st as a show of gratitude for the amazing group he has started, and the daily work he's putting in to get we entrepreneurs as much attention on the chain as possible.
Any money that comes in from this NFT will be used to purchase our communities HUSTLER Token that I regularly give away for both my ongoing post challenge to onboard new members, and as a means of instantly rewarding great authors within our community.

I plan to start tokenizing some of my calligraphy and word art pretty soon!
I have a ton of "word art" that I've created over the years. Some of it is on canvas, some on just paper, and some is digital. I have a love for words. Not just their meanings but their aesthetics as well. I love how letters flow together, and how language itself is an art form all its own.
What do you think about the art I created? Let me know in the comments below, and as always, thanks for reading!