Back to the past!
I have imagined this day for a long time ... that I would sit on a chair at my desk in front of the computer, turn it on and just start writing here again..
It was hard for almost two years to come together, but I kept thinking about it. I was still wondering what was going on with all the great people I met in Warsaw at the steemit meeting.
Are they still writing on steemit? Do they still create these beautiful things? Do they still cook beautiful and tasty dishes and do they still travel the world?
Watching the memories of the steemit after those wonderful few months spent here, I smile to myself. I think it's time to come back and remind you of yourself!
Hello dear Bees!
My name is Kasia Voitak and I create artistic jewelery! I invite you to my world of colors and interesting forms, maybe you will stay here longer.
I create jewelery until 2013, I create great theatrical stories and tiny episodes. I show my emotions and moods. I dress them in all sorts of colors, very often so extreme that it is hard to imagine such combinations.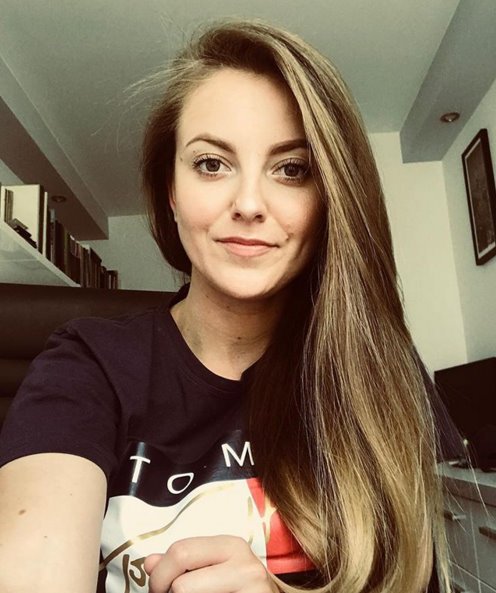 I am often carried away by my imagination ... and when I am behind 9 mountains, 10 forests and 15 water, then it is really time to go down to earth. Usually then I see an incredibly well-tailored design, well-chosen colors and a perfectly balanced form.
Then one thing comes to mind! Oh yes, this is IT! So it was this time. Unfortunately, the inspiration was already imposed - competition requirements, and in competitions you have to follow the rule. I did not give up. I'm in!
It was a very interesting and quite demanding inspiration. Spring combines many different compositions of awakening greenery, inflorescences and buds on trees. How to put it all together and combine it well? By copying it all in jewelry? Well, very simple!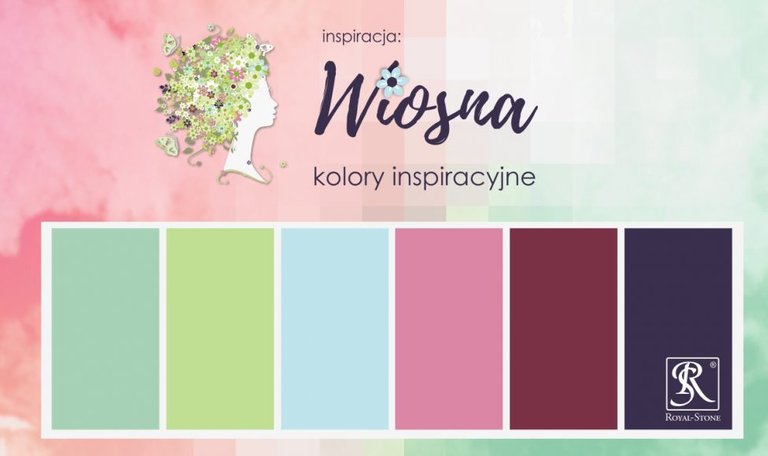 The project must be done well! And when we have it, the whole thing goes very smoothly and pleasantly. Of course, apart from all the episodes of sticking a needle very painfully in the fingers, every craftsman who has had contact with jewelry making at least once in his life is well aware of this and has certainly experienced such pleasure
;)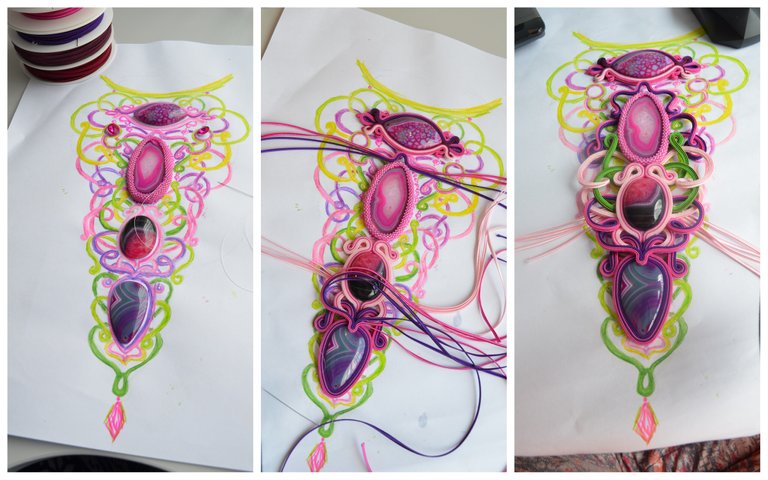 Injured fingers at this stage are no longer an obstacle. When you get into a trance of creation you don't think about anything else. Maximum focus only on work and the end result. If you know what the main prize is and whether there is anything to fight for. Motivation and encouragement make everything so that the product is the best and takes the coveted first place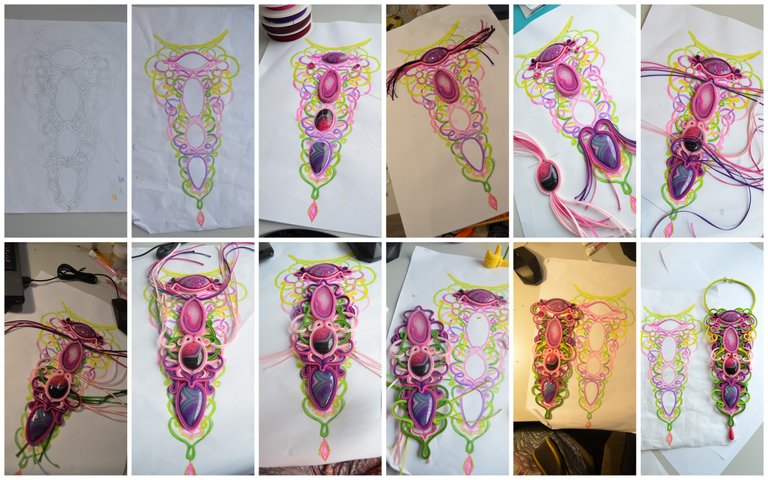 It's finally time for this wonderful finish. I'm almost at the finish line, but ... Unfortunately… I need to take photos! And maybe it's not as much work as working on the entire product, but for someone who cannot do it, it takes a lot of time in front of the computer. But the effect is probably satisfactory? What do you think?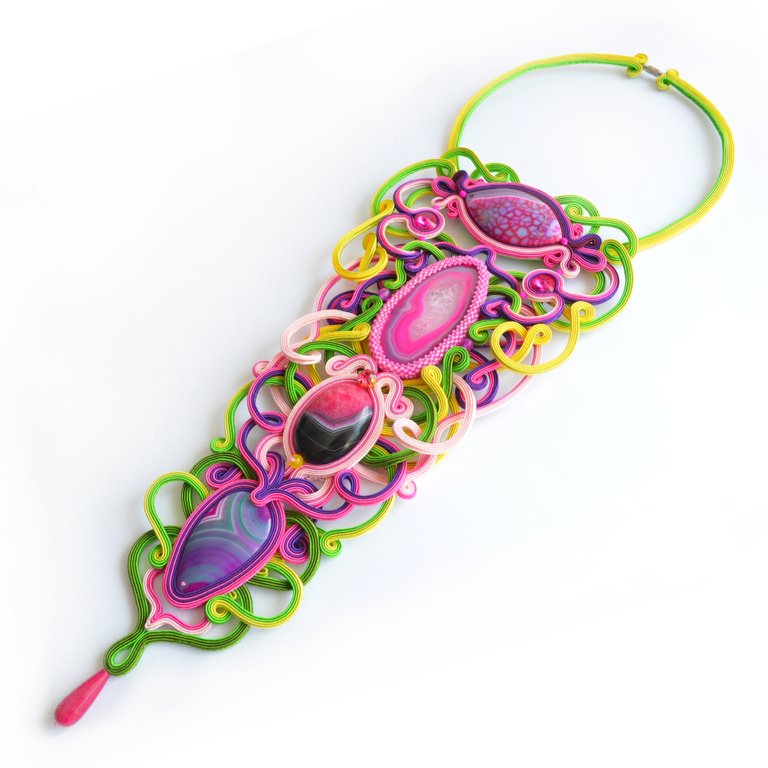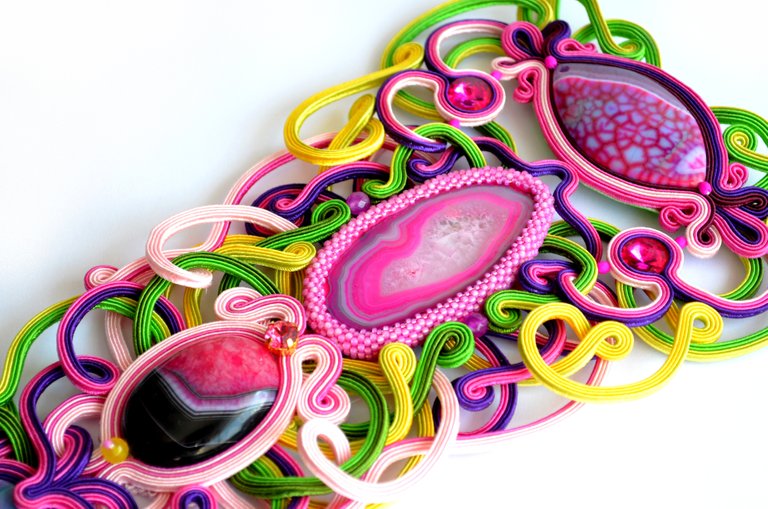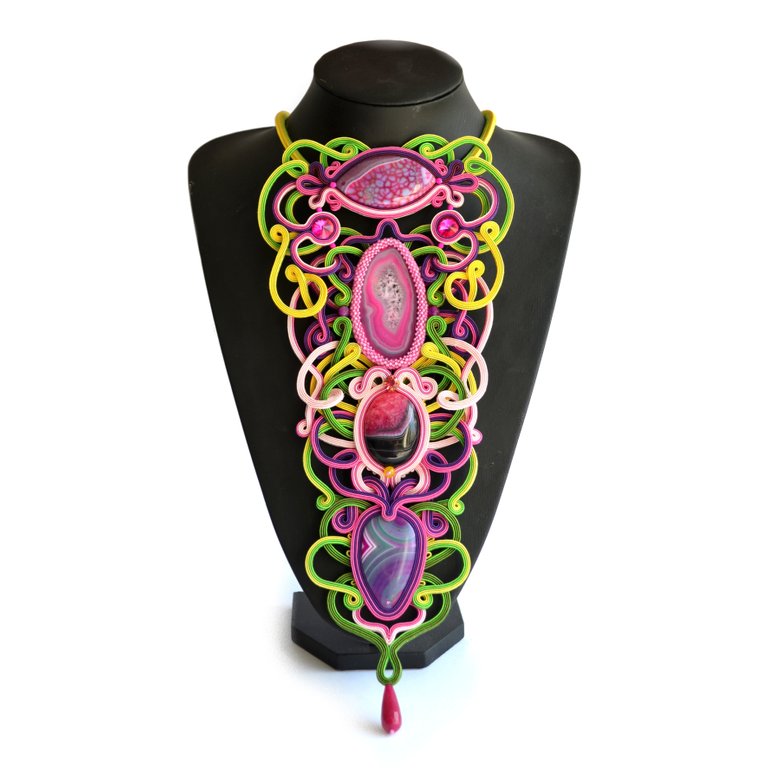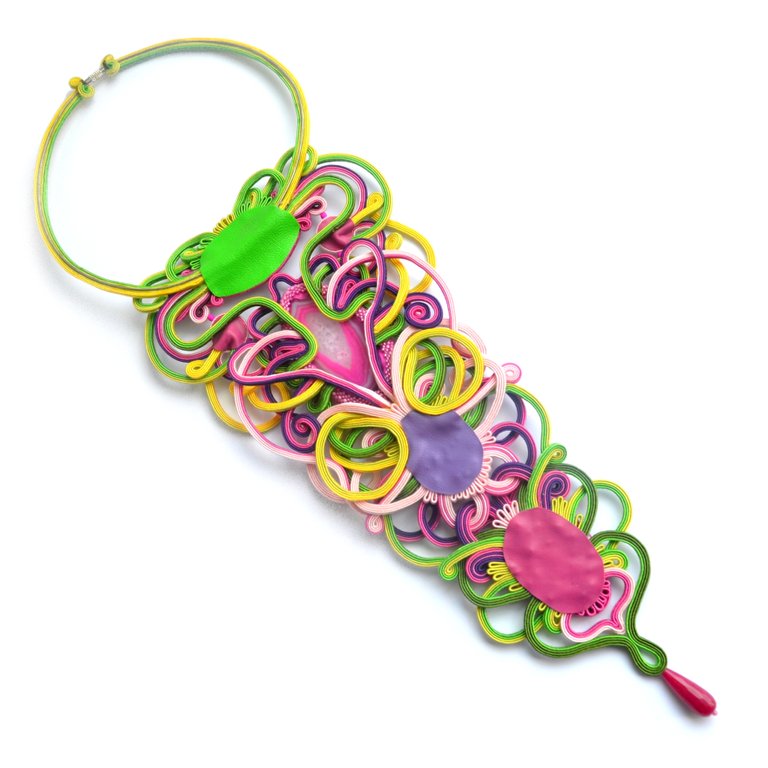 And with the help of my very talented brother, Damian Drewniak, you can see such wonderful and fairy-tale photographs with my jewelry. You can see its interesting history and beautiful photos painted with the lens on the community portal. Take a look, just for a minute! It is worth breaking away from the gray reality and sneaking into the fairy tale of these photos!
https://www.facebook.com/DamianDrewniakFotografia/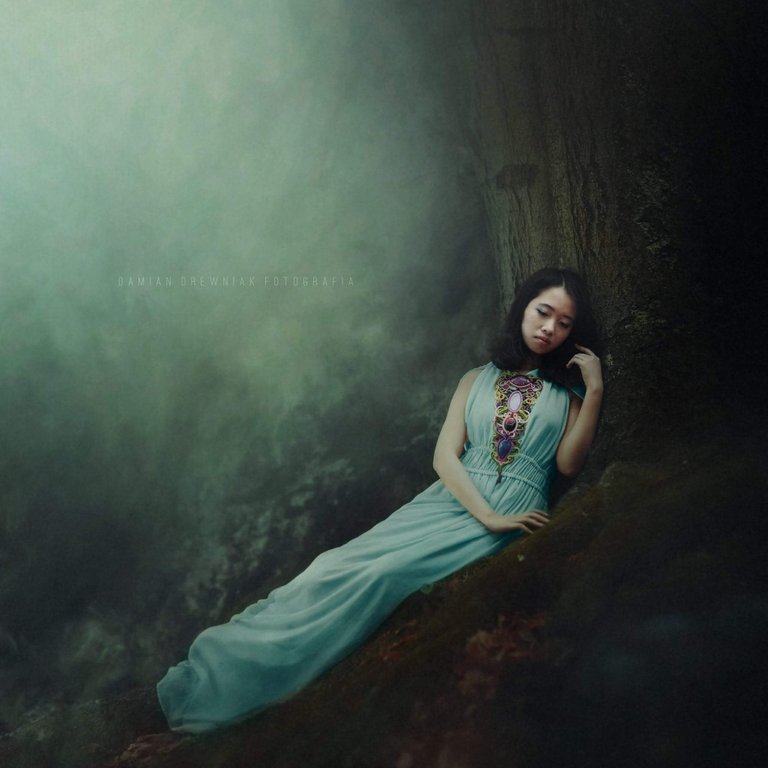 This is the end !
Thank you for reading this article.
I hope I inspired you a bit. If you would like to know more about technical matters regarding the soutache or my whole artistic path, I refer you to the other articles on my profile. I know they are very old but still very up to date!
Regards Kasia Voitak.