Hello!!
Hola comunidad hive, después de un tiempo ha aparecido un nuevo concepto que plasmar en una hoja de papel.
Hello hive community, after a while a new concept has appeared to translate on a sheet of paper.
---

El numero tres siempre ha sido considerado divino, el principio básico de todas las cosas, para todo tenemos un principio un medio y un fin, tenemos el pasado el presente y el futuro, y sin mencionar conceptos de tres mas ligados a las religiones.
The number three has always been considered divine, the basic principle of all things, for everything we have a beginning, a middle and an end, we have the past, the present and the future, and not to mention the concepts of three more linked to religions.


Acá esta parte del proceso:
Here is part of the process:
---



Las tres figuras fueron el inicio de esta composición.
The three figures were the beginning of this composition.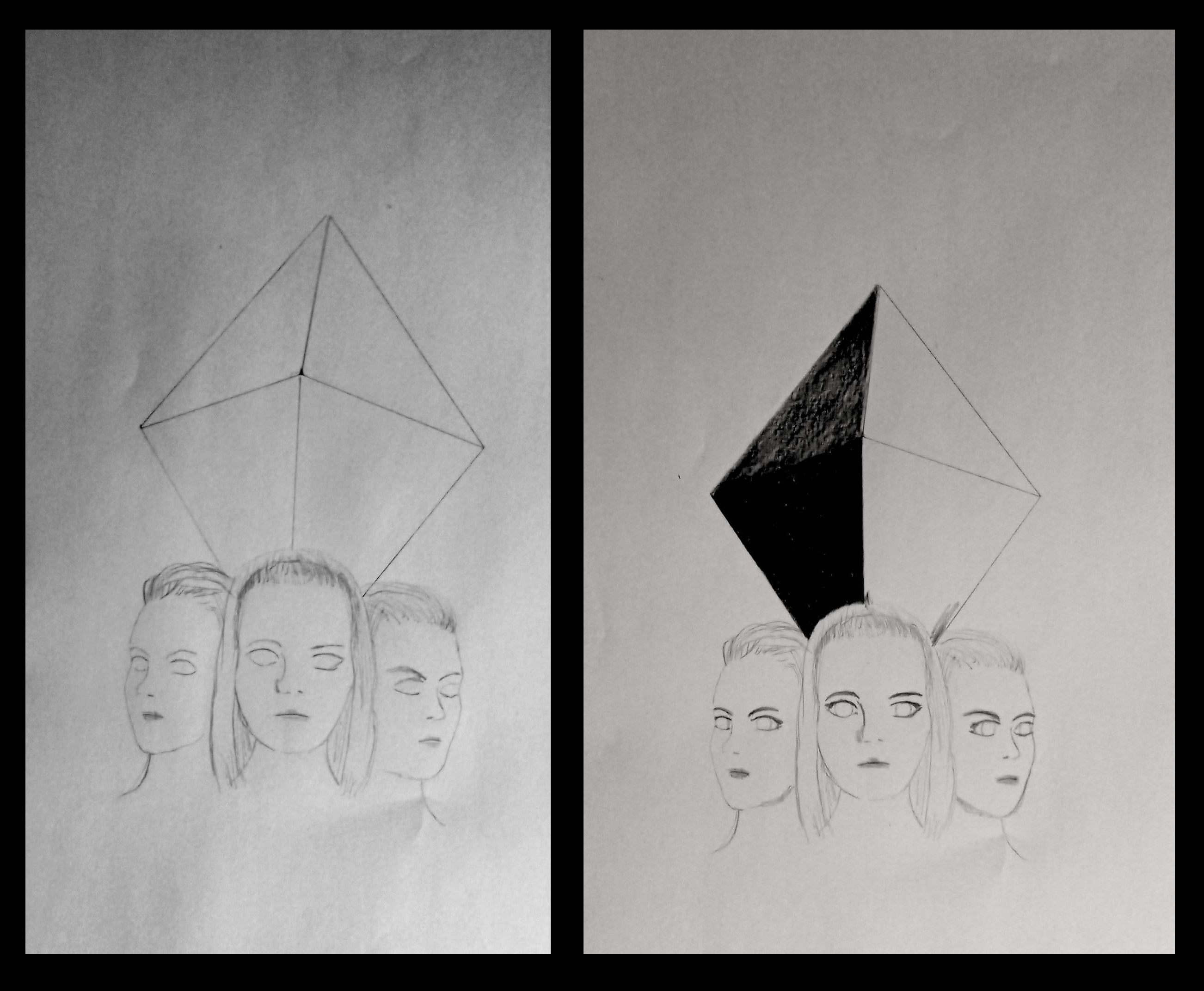 Continuando con una pirámide doble, que básicamente tiene triángulos que nos muestran más bases que tres.
Continuing with a double pyramid, which basically has triangles that show us more bases than three.
---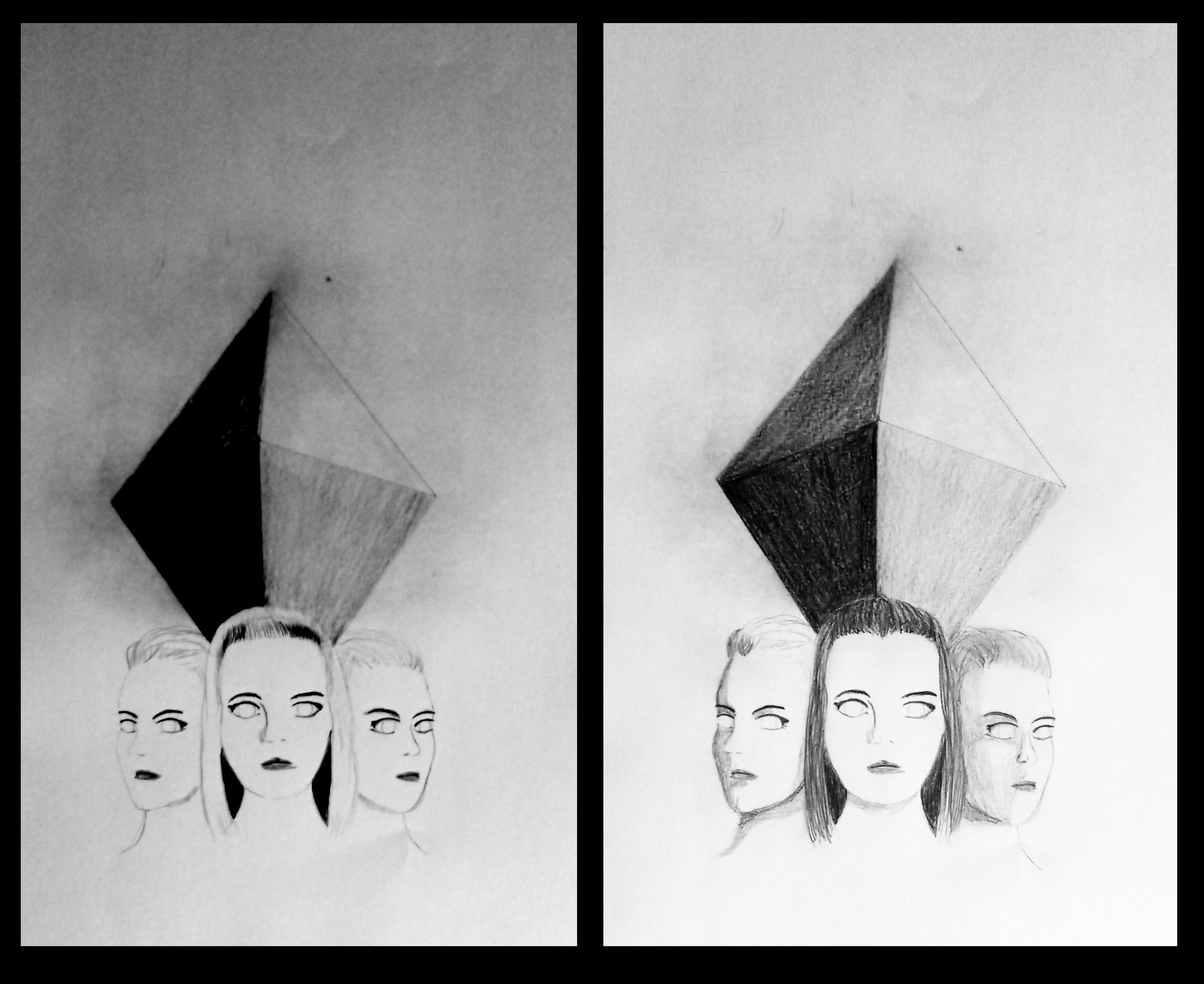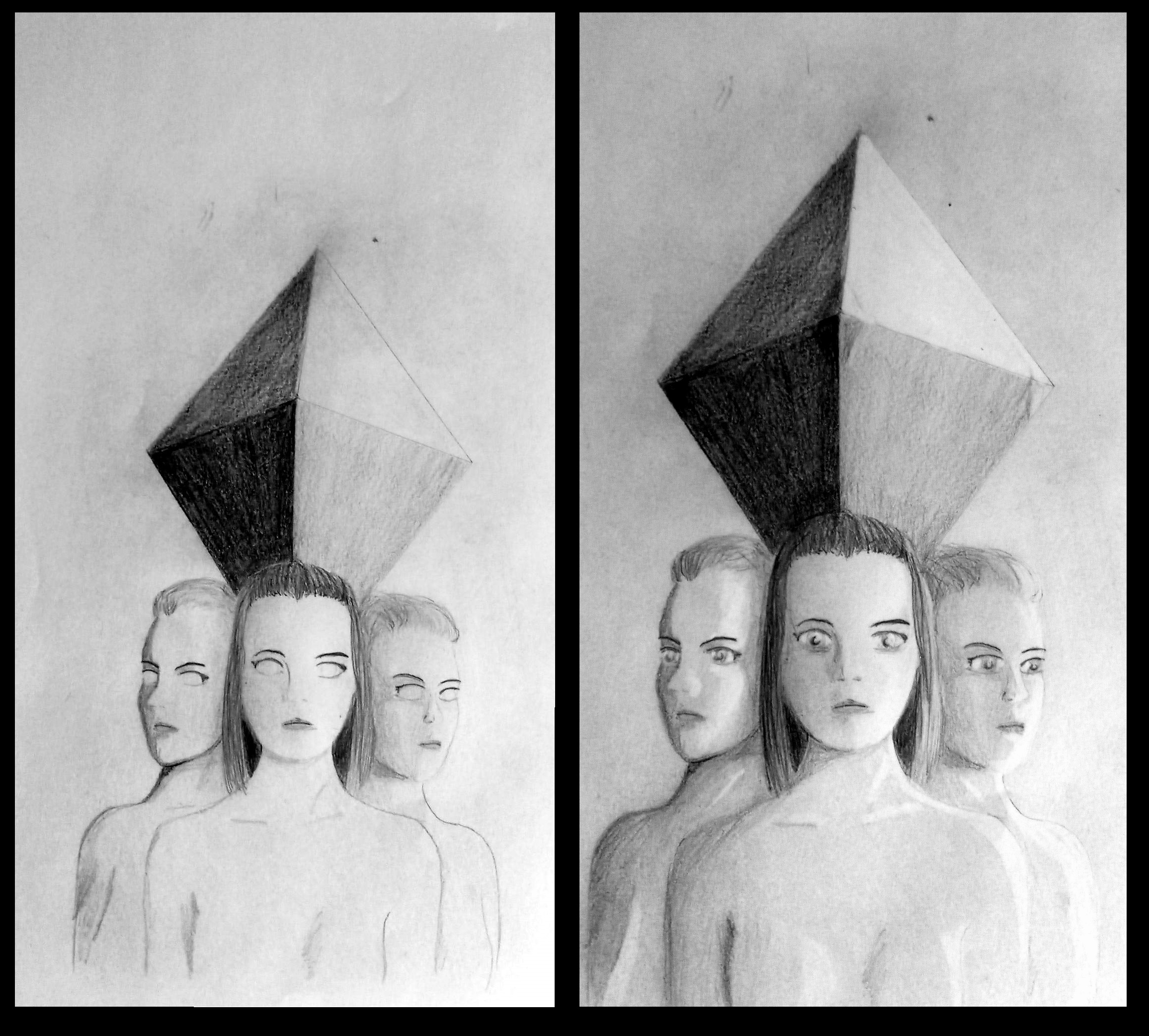 Y así ya tenemos finalizadas nuestras figuras que se encuentran mirando el pasado el presente y el futuro.
And so we have finished our figures that look to the past, present and future.
--




Espero que les haya gustado, espero sus votos y comentarios.
I hope you liked it, I await your upvote and comments