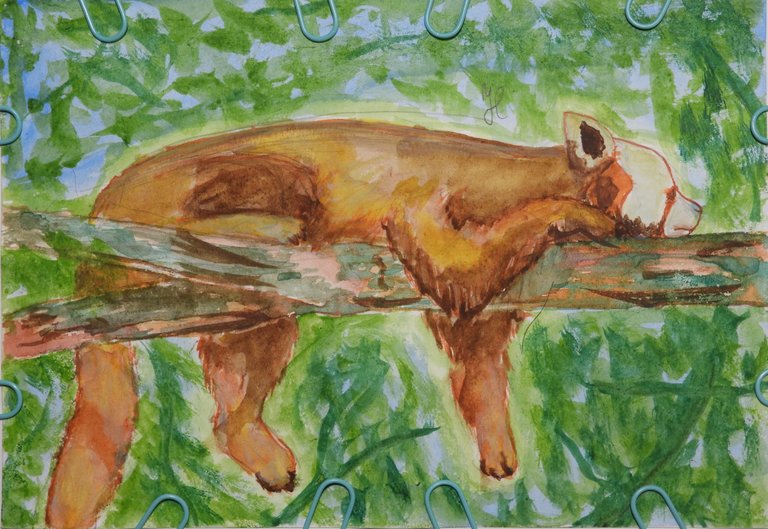 Here's a new piece in my series focusing on self-improvement through art.
I've chosen watercolor because paintings have a certain chill, lazy tone to them.
So far so good,
even it have been a good week since I published the last piece, I'm satisfied with myself.
I actually enjoy brushes and the whole process.
I'm an impatient person by nature and I always though, watercolor paints will make me rage quit in 5 minutes.
Well, what is this, 7th picture?
I'm still here, and I still haven't punched a hole in a wall.
I don't know, do you guys see any improvement?
Yes, it is not a rabbit this time.
This time it's a old lazy red panda from my local zoo.
I don't remember the name, so let's call him Lazy Redd.
Lazy Redd, whenever I see him, he always sleep.
He went through a period of depression, you could tell by the state of his fur.
However, compared to the previous time I saw him, he's in much better shape.
The fur grew back as well.
The picture is not a recent one, and it would kill me if I was effectively painting a passed animal.
I should pay a visit some time, red panda enjoy cold climate and since the winter is coming, they should become more lively.
Tools and stuff:
Some old brushes I steal from my fiance, kind of good, I think it's real hair.
Watercolor paints, all I know is the producer. Winsor&Newton. Don't know if it's popular or not, as a newb I couldn't tell good paints from lousy paints.
Paper Canson Multi-technique paper
Belgian Waffles with peanut butter
Beer
Rabbits
Here's the original picture: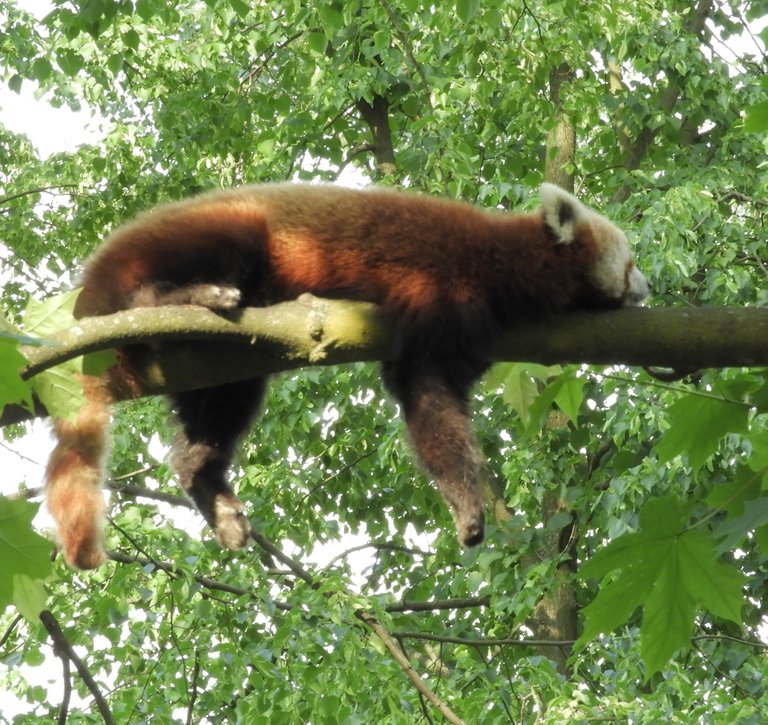 Lazy Redd, Red Panda, name unknown, Poznań Nowe ZOO, Poland
Here's some process shots: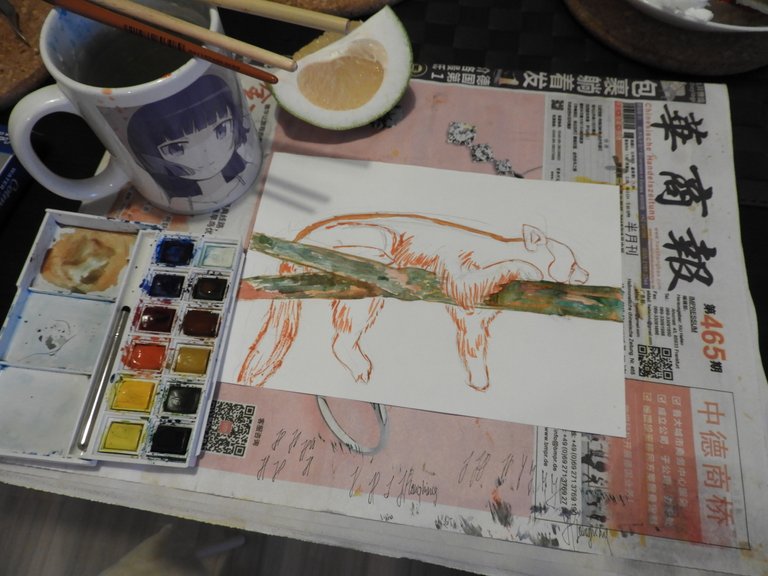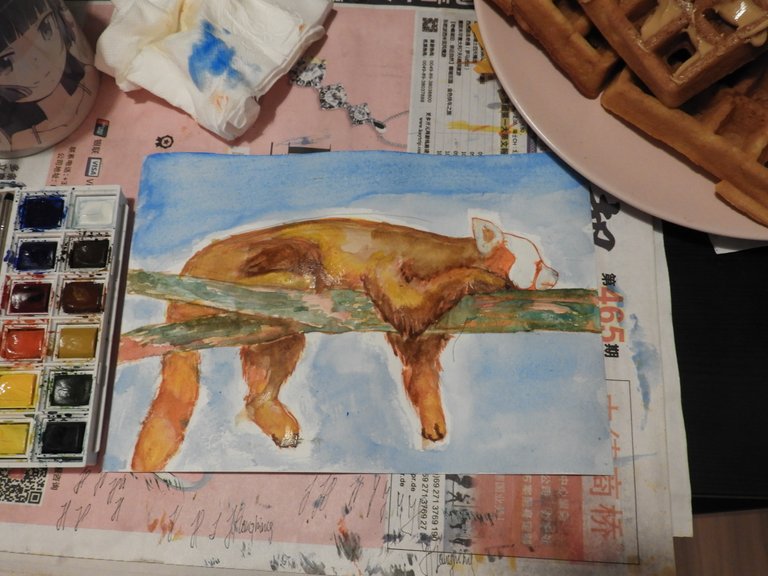 Comment, Up-vote, Resteem, Follow.
Be nice, Be mean, Be funny, Talk to me.
JP