Hello everyone. Here we go again with another clusterfuck of a piece. I used magnifying glasses to draw this one. I originally wanted to do a drawing of common fears, some of those are still in here, but I decided to get a bit nutty.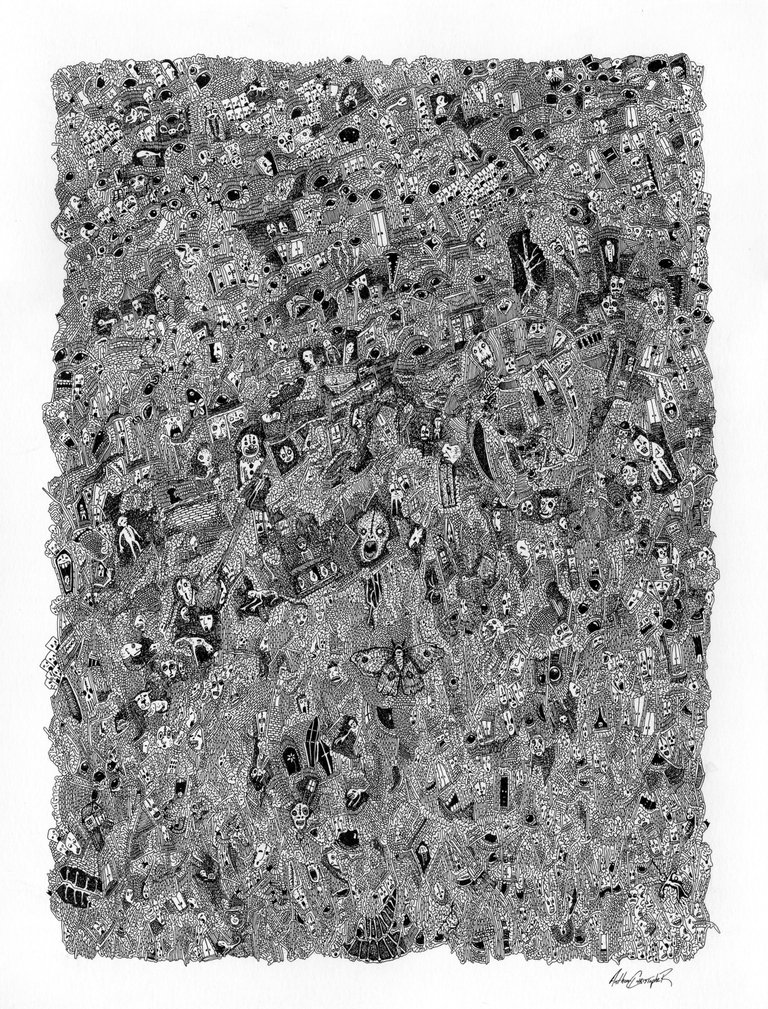 9x12". Pen on paper.
Some necessary close ups: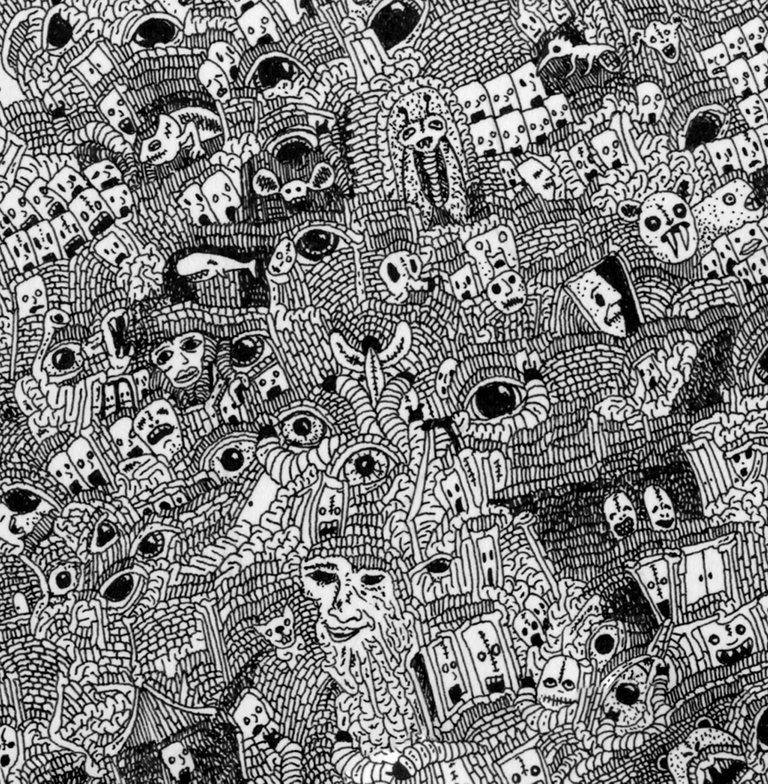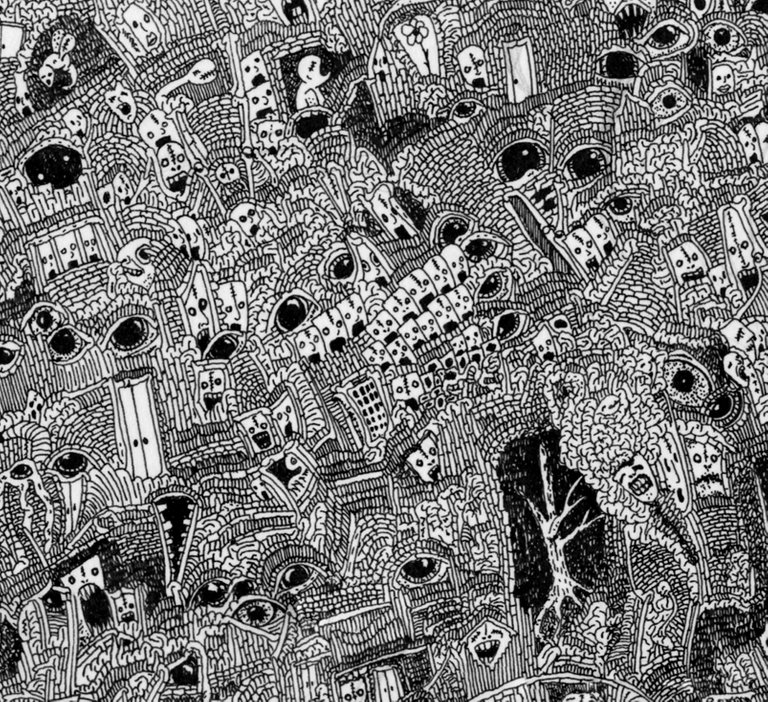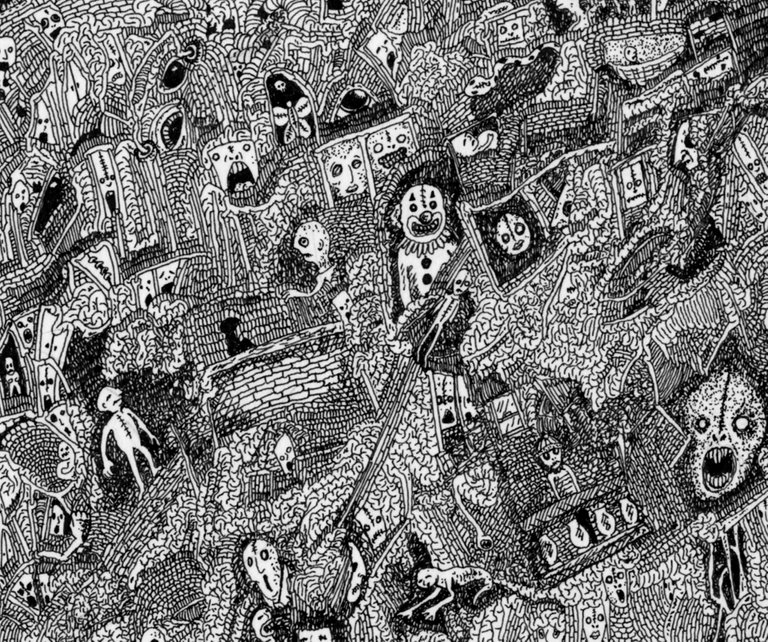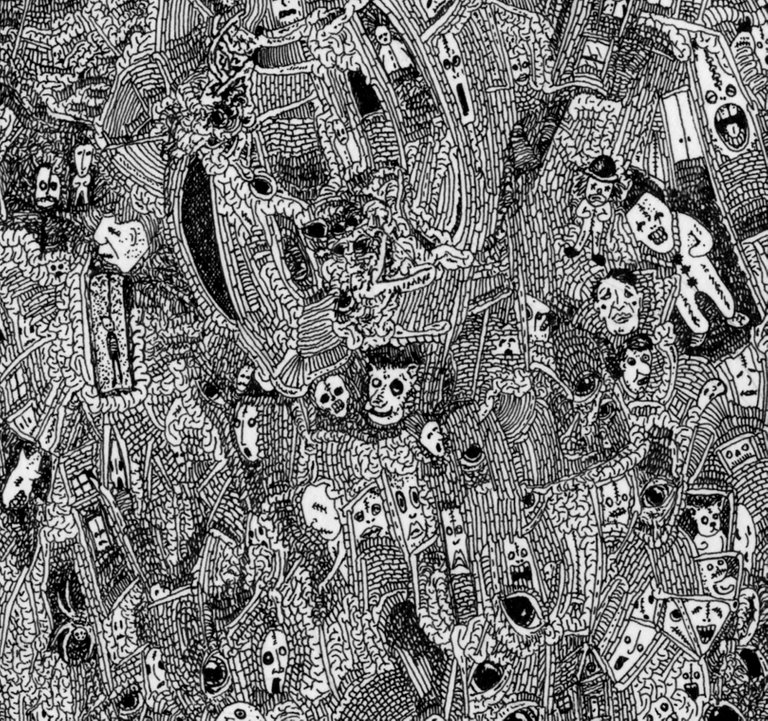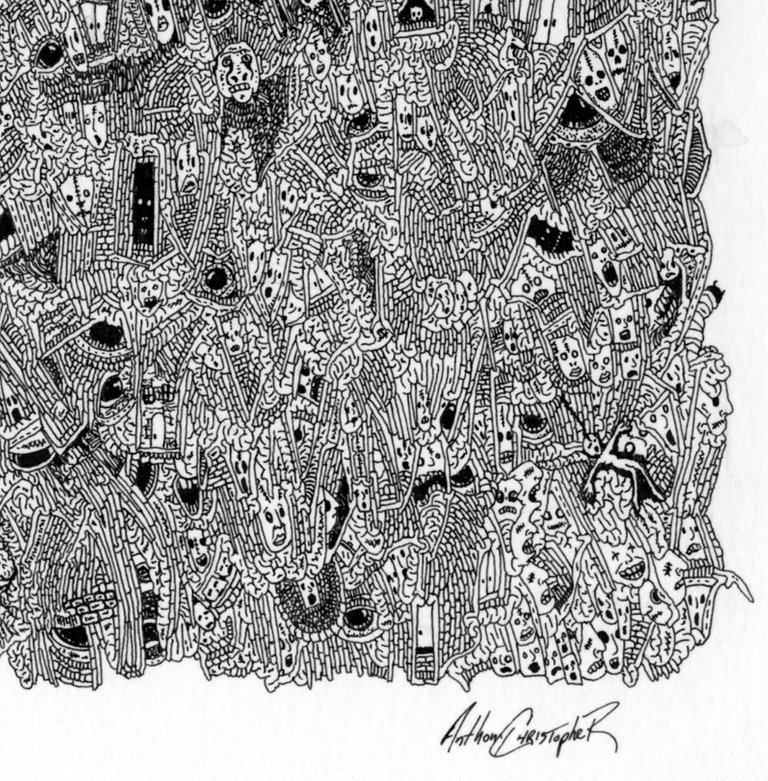 I believe this piece took me 25+ hours to complete. For the most part it was a therapeutic journey.
Get grim!
Copyright @achristopherart.
All Rights Reserved.