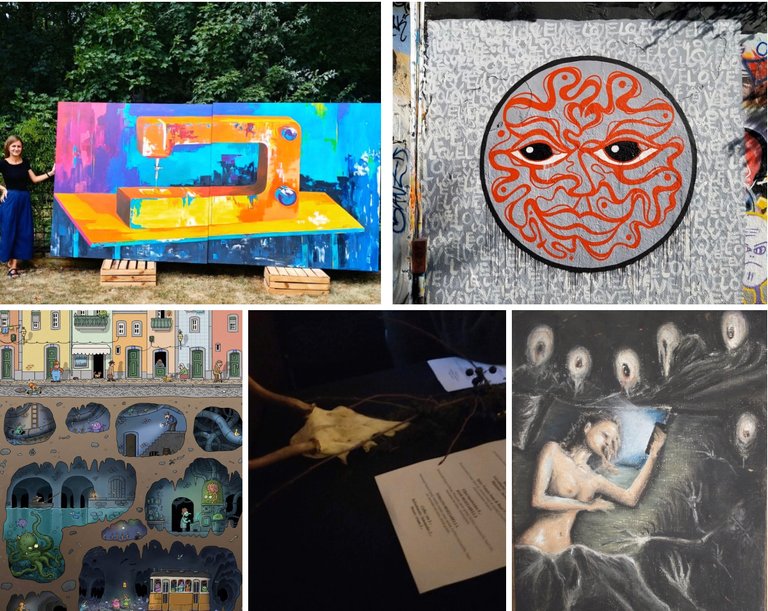 Welcome back to another quality Thursday curation. The following Five authors (in no particular order) released exceptional content this week and it's my pleasure to feature them on behalf of @artzone.
Cheers! @dandays.
Today's featured artists will each receive a 100% Upvote from @artzone and @artzone.curators—congratulations!

Our first feature this Thursday gained a lot of attention since its release three days ago, wait'll you see this one! Martist has been releasing original art work about once a month since joining the platform in January, this year, including this colorful sewing machine with so much ambition, it required two sheets of canvas.
@martist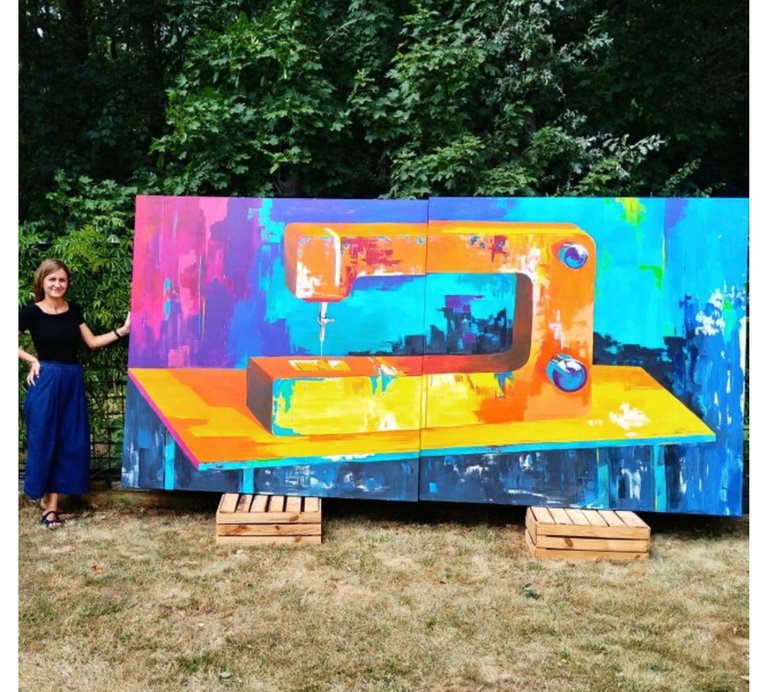 Do you like street art? What about Mother Earth? ArtByAdida from Montreal, Canada, combined the two of them, complete with progress pictures to share this "powerful day" with us. Great mural idea, Adida!
@artbyadida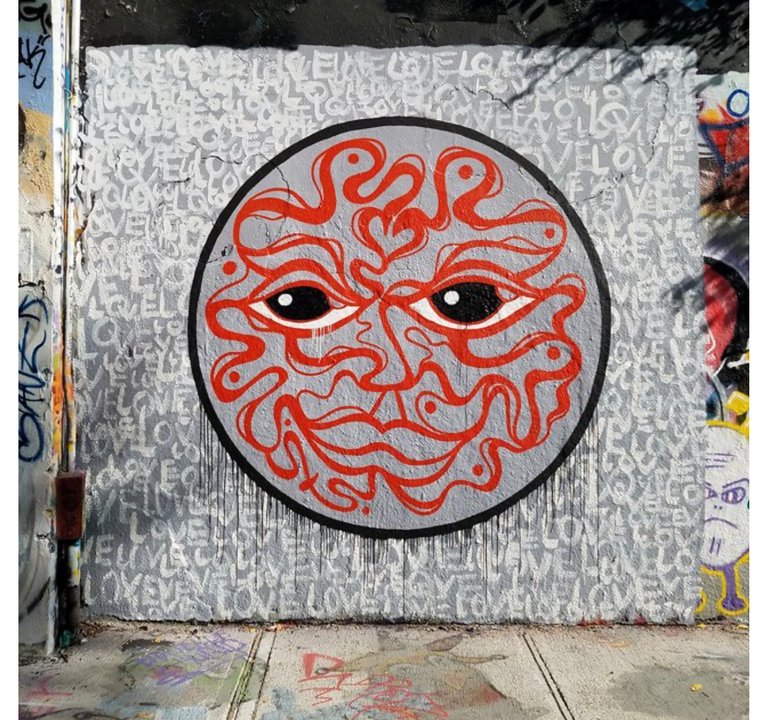 Papersmell has been releasing original artwork on the platform since September 2017 and resides in Lisbon, ever hear of it, Lisbon? It's a "beautiful city, full of..." here, it's better if Papersmell tells you.
@papersmell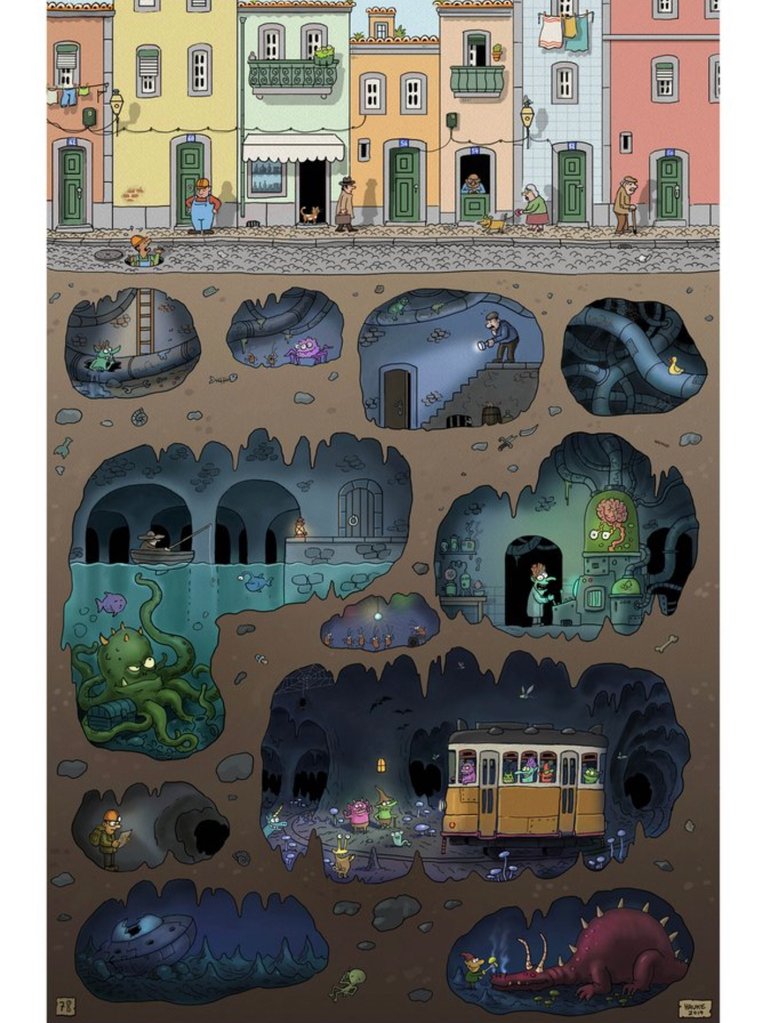 Mikko Lyytinen, of Finland, has been releasing original artwork on the platform for over three years. Check out all of the images he shares with us in this article surrounding a few local events from his hometown as well as multiple watercolor paintings of his own.
@mikkolyytinen

Our final feature this Thursday is by Connor Russo in Venezuela. He drew this woman in bed who's staring at her phone while being stared at by "spectral faces." Don't miss this detailed storyline written in both English and Spanish.
@connor-russo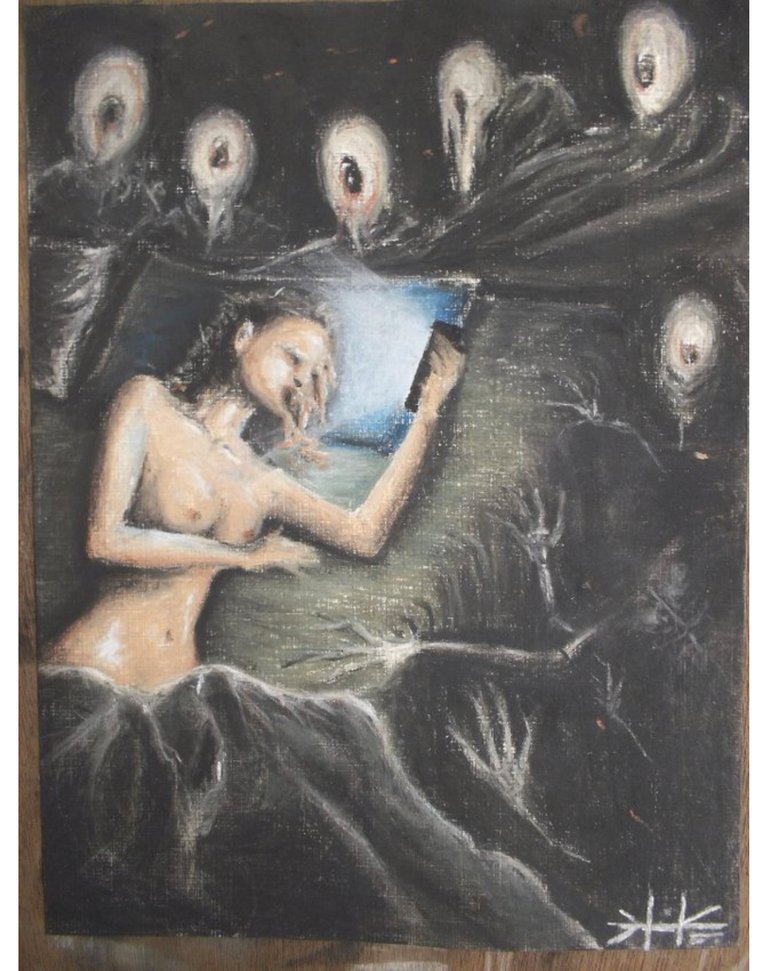 Signature by: @aleister
Promoting Your Original-Content / Art / Music / Comedy / Writing / Recipes on STEEM. Tag #artzone, we'll find you.
To view ALL of today's ArtzOne Posts:
https://steemit.com/created/artzone
12k+ FOLLOWERS AND COUNTING!
Support the Artists of #steem by Joining our Curation Trail at https://steemauto.com and search ArtzOne.
Delegate to ArtzOne:
50SP
100SP
250SP
500SP
1000SP
5000SP.