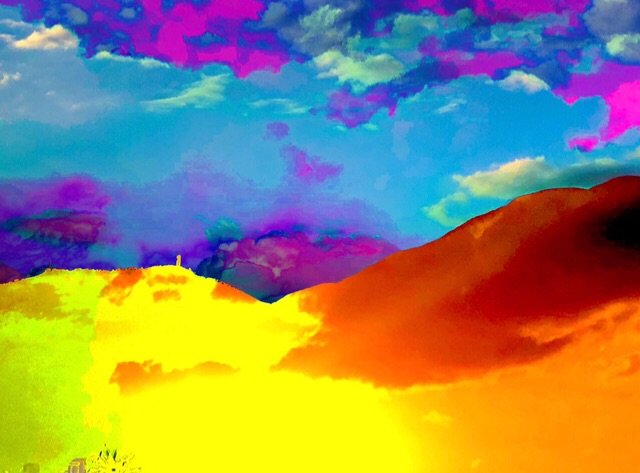 [En Español abajo]
For those who do not know the Avila Hill, it is the most important natural monument we have in Caracas. With its imposing size of more than 2000 meters high, its intense green vegetation and the light of the day that changes and with it changes its color. Who will not feel as part of this wonderful mountain.
As a person in love with its silhouette, there is nothing better than getting up and having a coffee watching the Avila, or going up to admire the view and enjoy its walks.
As an artist, there is nothing better than seeing how green transforms into yellow, blue, purple, brown or black. Of course, it becomes a source of inspiration for a Caraqueño and nostalgia for exiles.
As a Caraqueña and artist, this mountain inspires me daily.
Here I leave you a series of digital arts inspired by my beloved Avila.
[Español]
Para quienes no conozcan el cerro el Ávila, es el monumento natural mas importante que tenemos en Caracas. Con su imponente tamaño de más de 2000 metros de altura, su vegetación verde intensa y la luz del día que va cambiando y con ello cambia su color. Quien no se va a sentir como parte de esta maravillosa montaña.
Como persona enamorada de su silueta, nada mejor que levantarme y tomarme el café viendo el Ávila, o subir para admirar la vista y disfrutar de sus caminatas.
Como artista nada mejor que ver cómo un verde se transforma en amarillo, azul, morado, marrón o negro. Claro qué pasa a ser fuente de inspiración de un Caraqueño y nostalgia de exiliados.
Como caraqueña y artista, esta montaña me inspira diariamente.
Aquí les dejo una serie de artes digitales inspirados en mi querido Ávila.