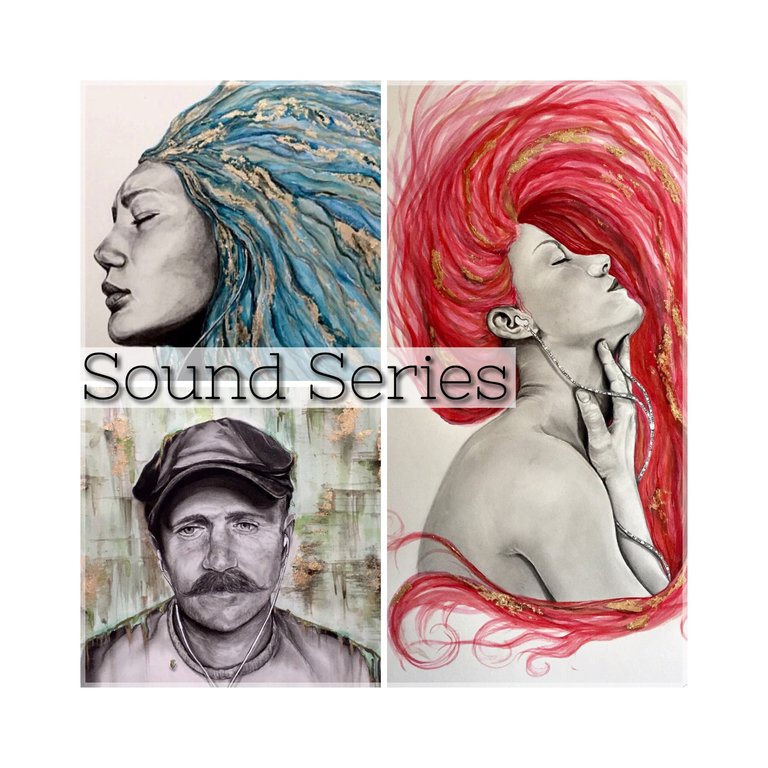 About a year or so ago, I did a sound series in which I chose three songs and tried to express visually how it feels to listen to them.
The first was "Why" by Annie Lennox.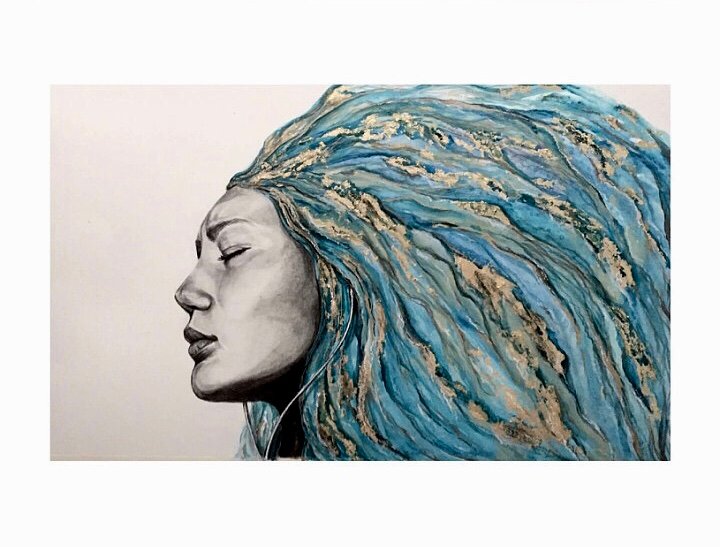 I wanted to make the person listening seem desaturated so I did the portraits in graphite and charcoal. At the same time, I wanted the "feeling" to be in full color (done in watercolor). I also added gold leaf to express the music.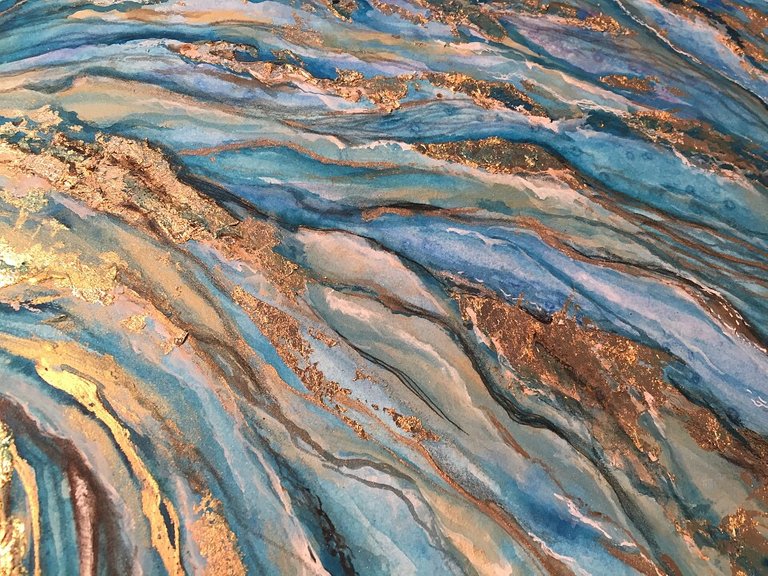 Each person is wearing earbuds and if you look closely, you'll find the lyrics written on the cords.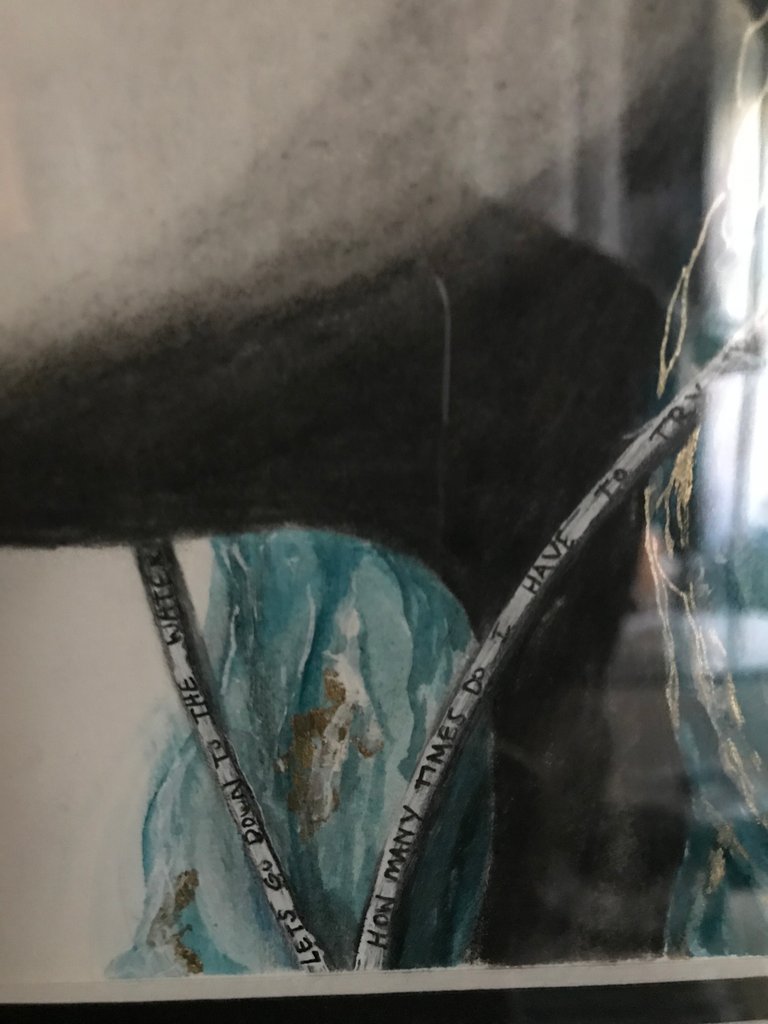 I attached a very short (because I forgot to take plenty of pics) progress video with the accompanying song.
The second piece was to [Feel For Me] by Foy Vance.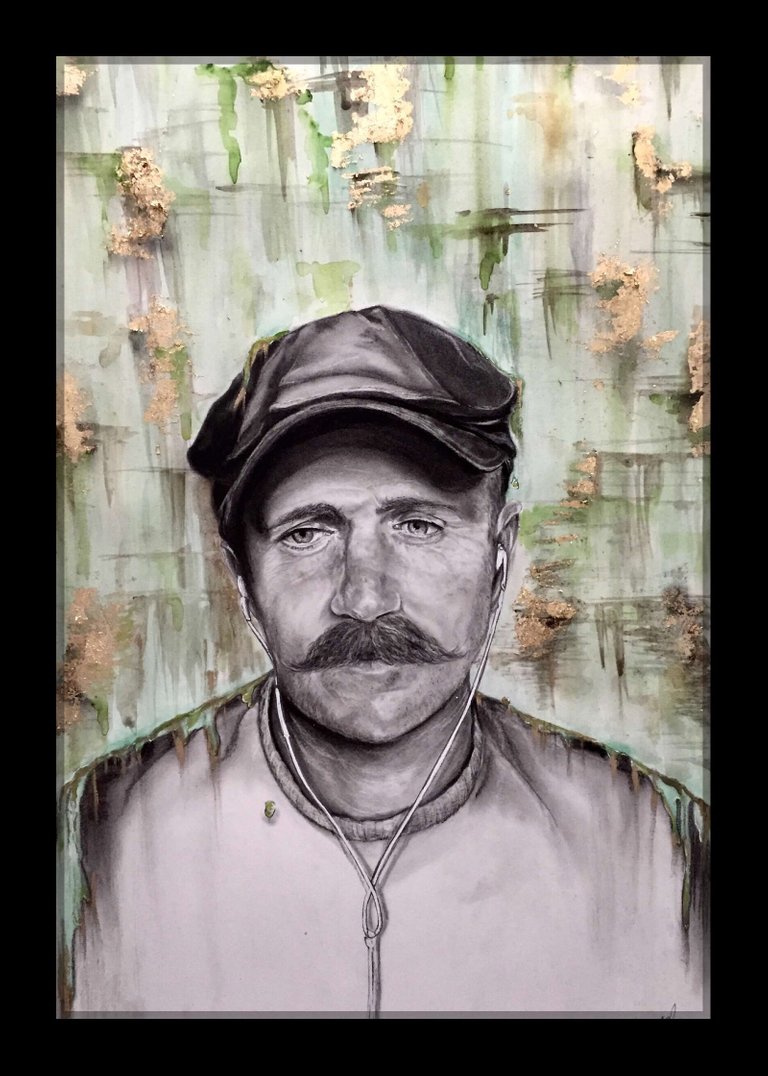 The song is so smooth and it just drips with emotion. I wanted the music to almost fall onto the listener, resting easy on his shoulders.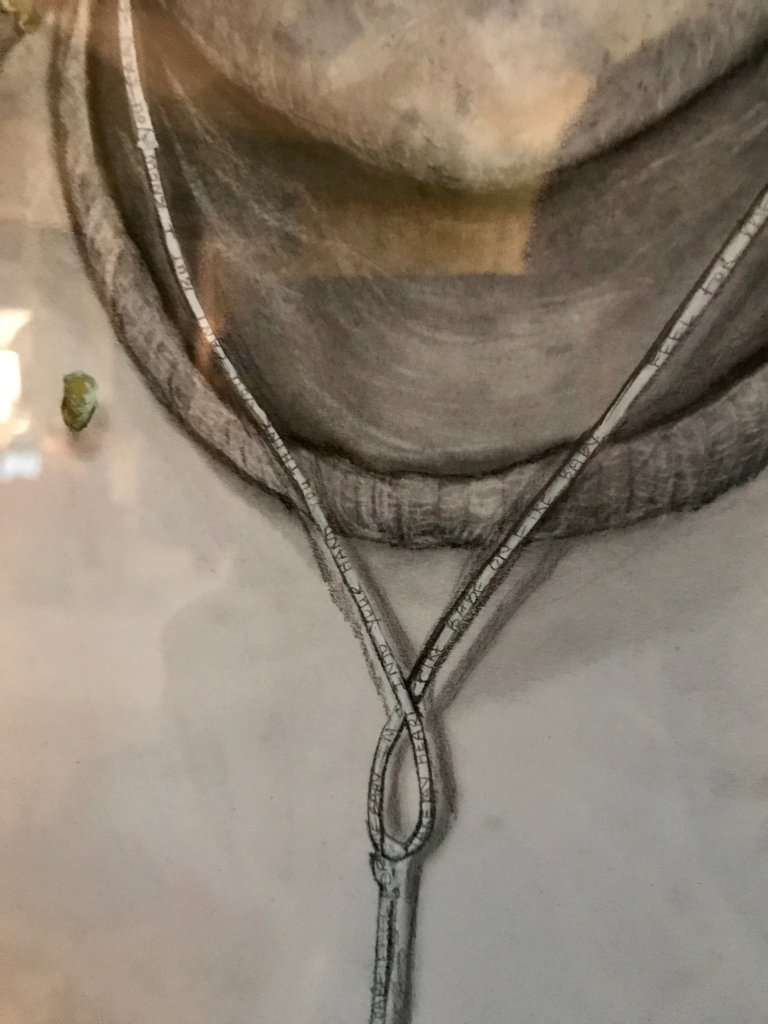 In the video, I included a little snippet of this beautiful song.
The final piece was to [Wicked Game] by Chris Isaak.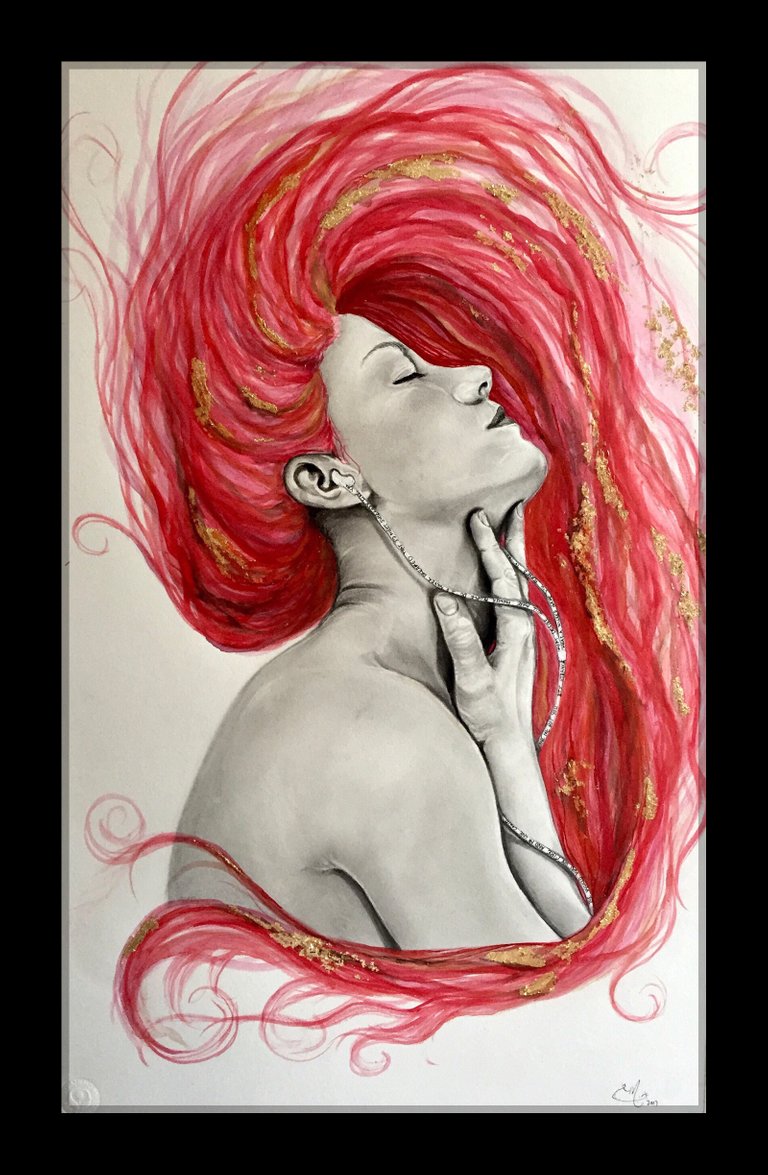 This song is so good it makes my hair stand on end. I wanted the listener to look as though she's being swept away.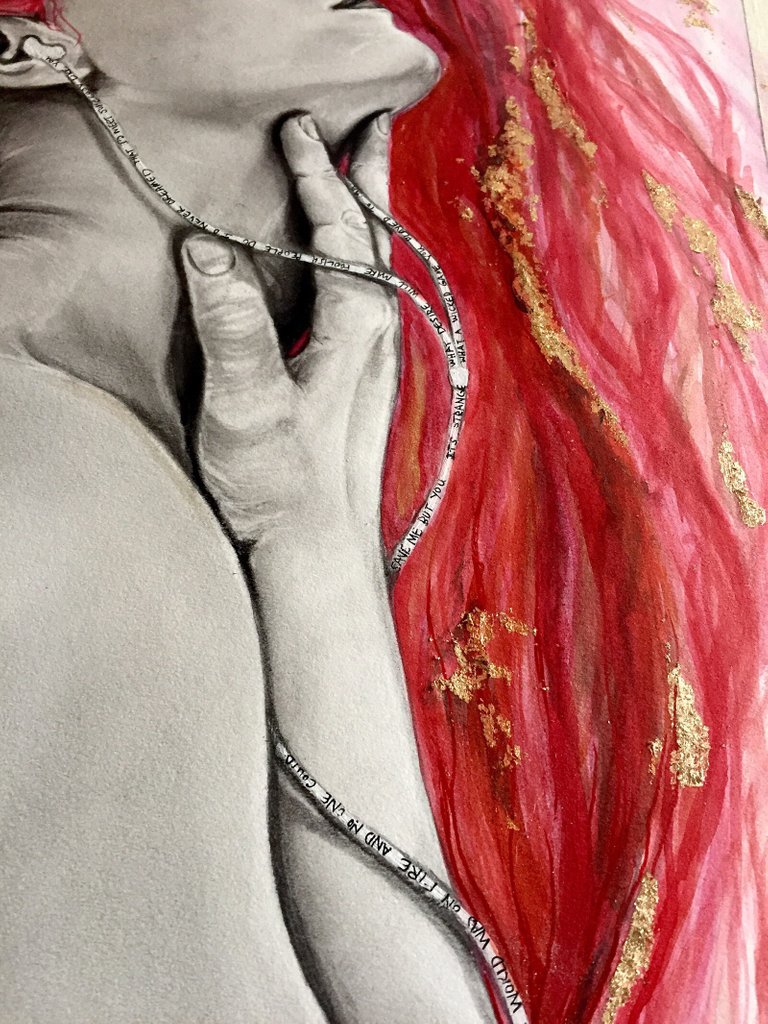 Because of copyright, I can't include the actual song in the video. Give it a listen when you get a chance. I did this video to "Earth" by Garth Stevenson (which I also love). Enjoy!