Hello everyone! We hope you are all excited for the upcoming release of Closed Beta this month! If you don't want to miss any announcements, remember to join our Discord Community here: https://discord.gg/hmJuwCsEbJ
We understand that everyone is anxious to start earning with their BANG! Defense NFTs, so I wanted to release some new info related to the Closed Beta P2E System, Leaderboards! We are still in the process of setting up the BUDS Pool, but you can expect Leaderboards to be ready at the start of Closed Beta.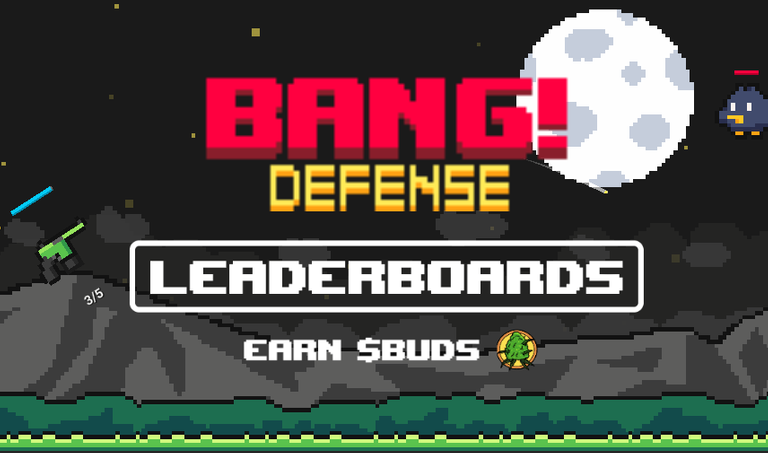 At a high level, Leaderboards are a way for players to compete with each other on a daily basis. You receive a BUDS rewards proportional to your ranking daily when the Leaderboards reset.
Types of Leaderboards
During Closed Beta, players will be competing in 2 different daily leaderboards:
Total Score: Total Score is the sum of all your scores from matches you played today. Total score resets daily.
High Score: High Score is the highest score from all the matches you played today. High score resets daily.
At the end of each day, these leaderboards reset. A set amount of BUDS will be distributed to players each day. Your rank will determine your total payout.
You can come back each day to play and get on the leaderboards again!
Scores and Collection Power
BANG! Defense NFTs are assigned a collection power based on their rarity. We use this CP value when calculating your final score used in Leaderboards.
FINAL SCORE = ACCURACY 

* WAVE *

 WEAPON CP

In the formula above, Game Score is the score you receive at the end of a match, and Final Score is the score used in Leaderboards.
For example, if you use a Common Beta Blaster, it's CP value is 10. If you reach Wave 5 with an accuracy of 70%, your Total Score will be:
5(0.7)(15) = 52.5 Points
If you were using a Epic Beta Blaster with a CP value of 75, your Total Score will be:
5(0.7)(75) = 262.5 Points
Daily BUDS Pool
BANG! Defense is a part of the HashKings ecosystem. This means the game offers you with new ways to spend and earn BUDS. This is why we chose BUDS as the primary token you can earn in BANG! Defense Leaderboards. Each day, a set amount of BUDS from the BANG! Defense BUDS treasury is distributed to players each day.
The BANG! Defense BUDS Treasury is approximately 27.5% of the total HK BUDS Treasury. 2% of this pool is distributed each day to Leaderboards.
Each day, 2% of the BANG! Defense BUDS Pool is used for Leaderboards. This means that 2% of the entire BANG! Defense Treasury will be distributed among players who played that day, every day. Since there are currently 2 leaderboards, they will share the Daily BUDS Pool 50/50 (1% each).
Calculating Your Daily Rewards
Calculating Your Share (%) of the daily rewards is easy. Once you know your Total Score for each leaderboard, your potential earnings can be found using the following formula:
Your 

Daily

 

Rewards

 

=

 (Daily BUDS Pool)*((Your Total Score)/(Global Total Score))

For Example, imagine you play 4 matches in a day with the following Final Scores: 50, 100, 150 and 200. Your Total Score would be 500, and your High Score will be 200.
For simplicity sake, lets assume the Global Total Score of each is 10,000 points and the Daily BUDS Pool is 100,000 BUDS. With this information, we can find your potential earnings for that day.
Daily Earnings (Total Score) = (500/10000)*(100,000 BUDS) = 5000 BUDS
Daily Earnings (High Score) = (200/10000)*(100,000 BUDS) = 2000 BUDS
Leaderboards Gitbook: https://bangdefense.gitbook.io/bang-defense/play-to-earn/leaderboards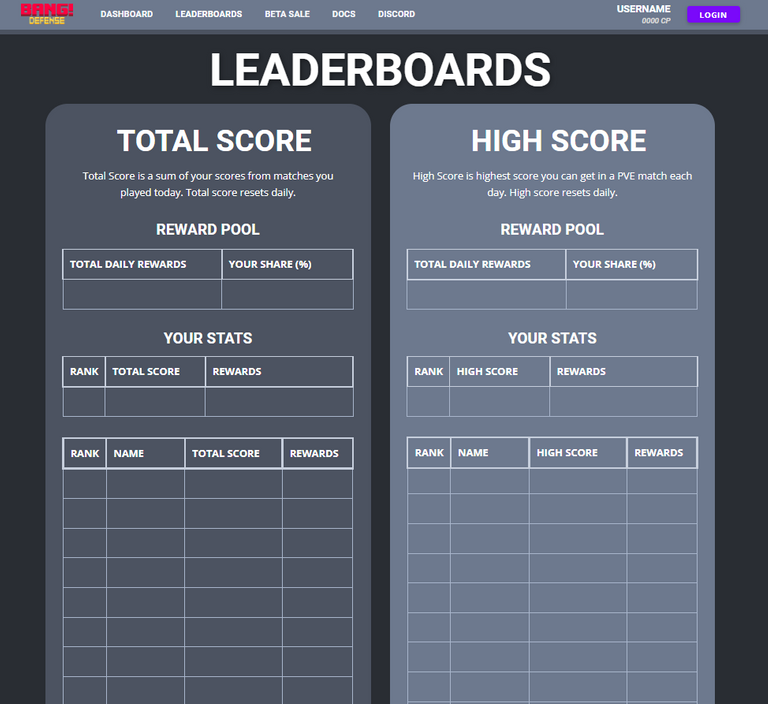 Till next time,
Choof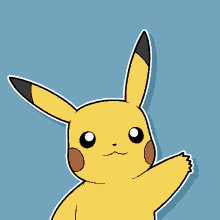 Resources 🛠
BANG! Defense Posts
BANG! Defense Discord
BANG! Defense Website
BANG! Defense Gitbook
BANG! Defense Litebook
---
▶️ 3Speak