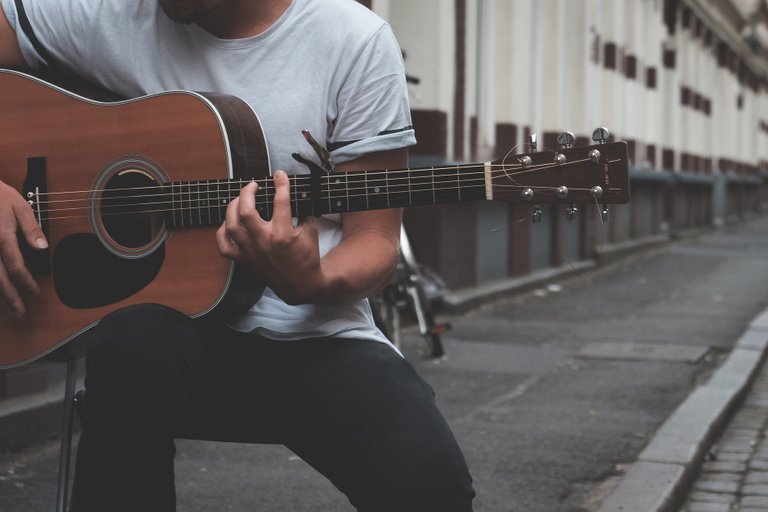 I'm taking guitar and piano lessons again.
I got my taste of the big time when I played a series of shows in the acoustic tents at some local music festivals. That's a great way to gain some exposure. After nearly a dozen of those, I hunkered down to work on my skills some more.
Piano and guitar lessons will help me in the long run. The better I get, the better my songwriting will get, and the better my live performances will get.
If I have hopes of doing national tours, I'll need to perform consistently night after night.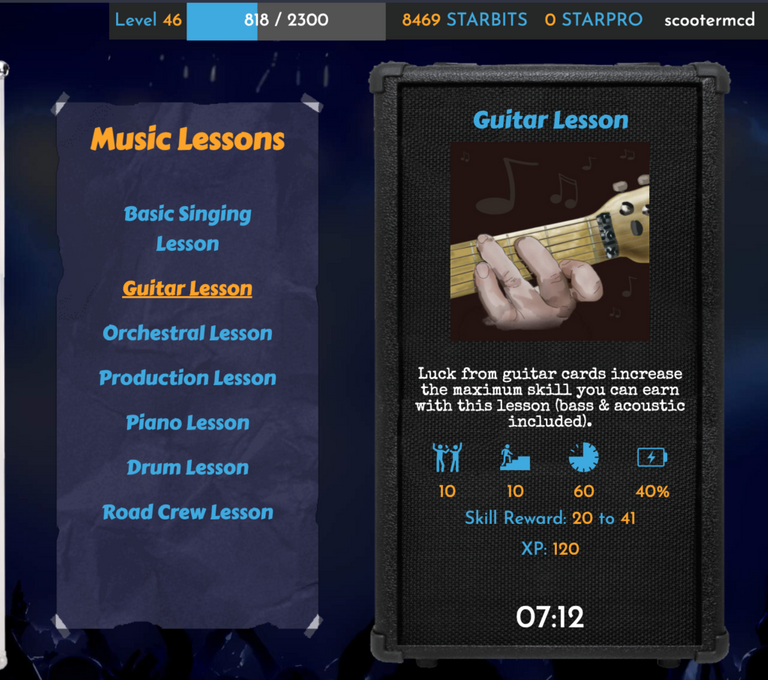 ---
Next step: Local mini tour support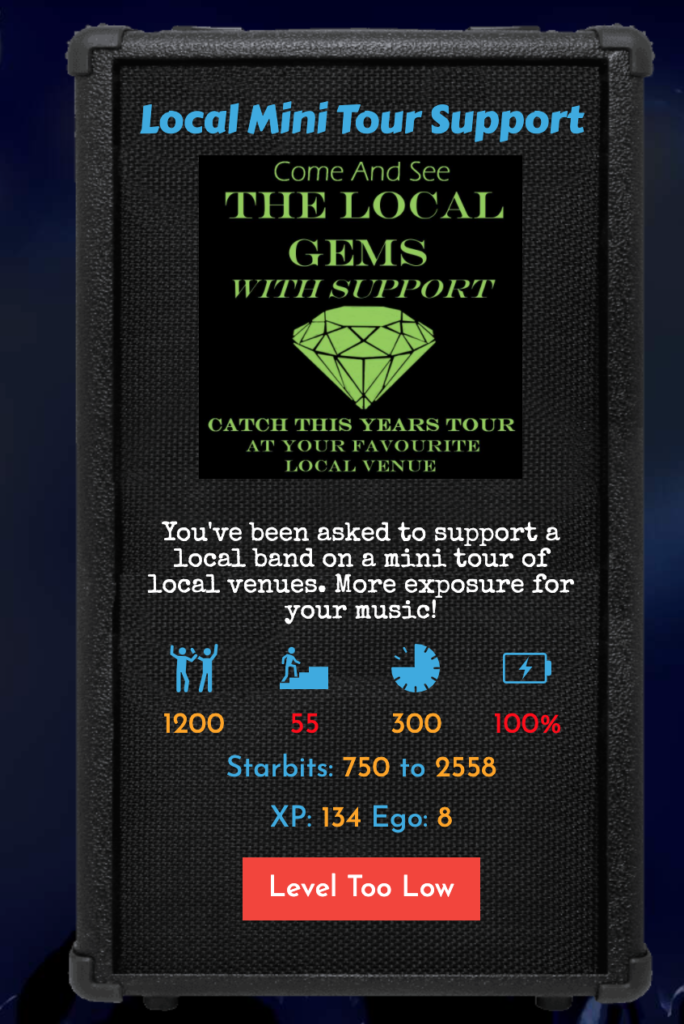 Level too low
Currently, I'm at what they refer to in the biz as level 46. I need to get to level 55 to even be considered for one of these mini tours playing support for local indie acts.
Slowly but surely... I'm getting there. It's best to make sure you're ready before taking the big steps.
---
Posted from my blog with Exxp : http://scootermcd.space/maximize-your-skills-before-getting-too-big-for-your-britches/
---