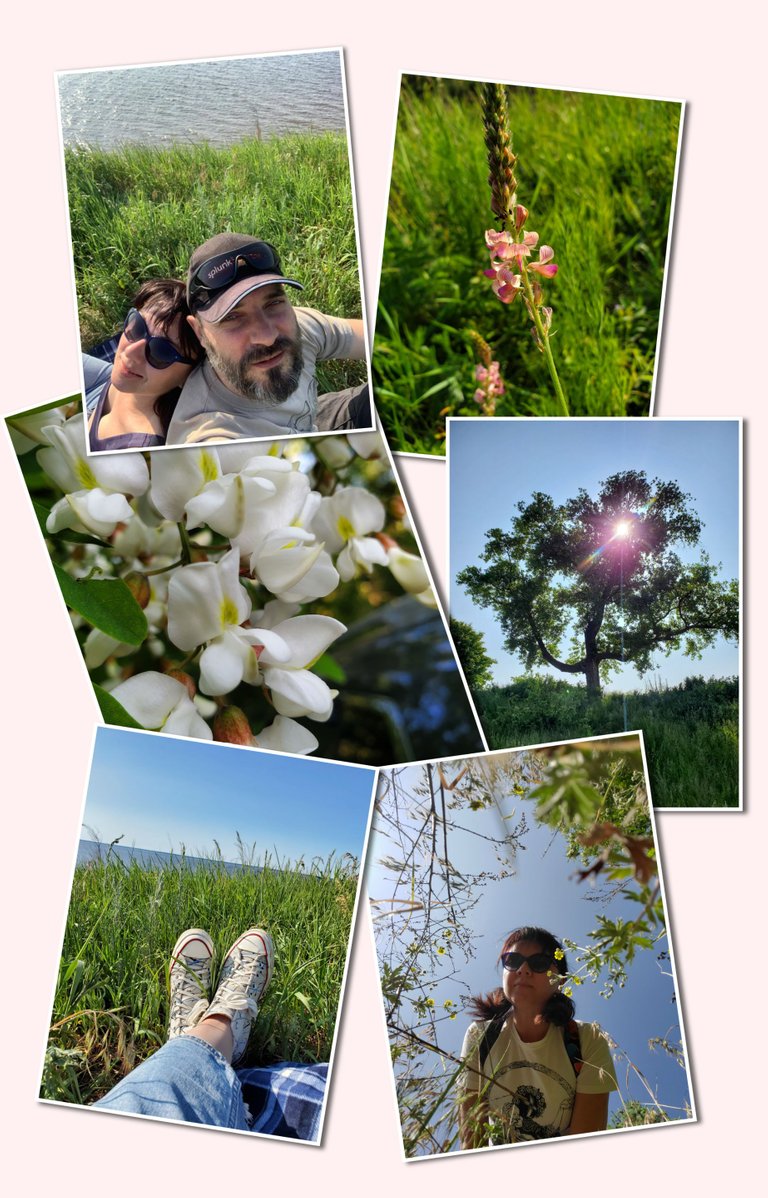 The circumstances notwithstanding, it was a good day. I have been planning such a one-day trip for a long time. I wish to spend at least half a day outside the city just with my husband. He is stronger than me but just a human who also needs to rest once in a while. A few times, I chose an open place where you can just sit in silence and look into the distance. Planned and canceled. C'est la vie.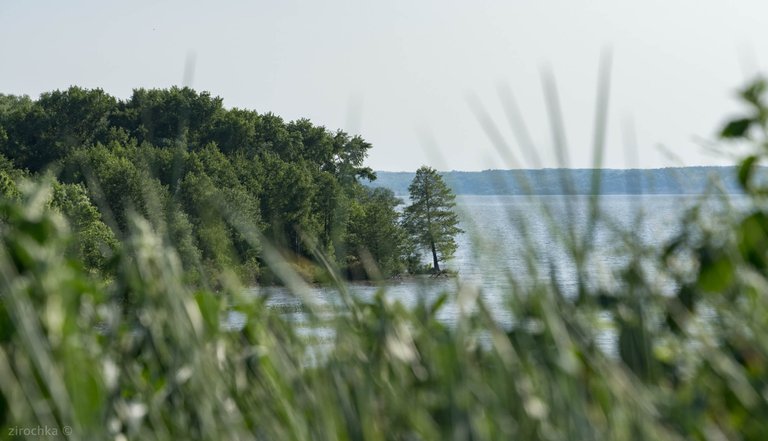 Yesterday, once again, we decided to go out of town. This time we chose the farthest place we could go for a day to get back to curfew.
At night I woke up to the sound of an explosion. This time I heard more than just crunching windows. The bed beneath me shuddered, and the alarms of several cars parked outside went off. I checked my phone. There was no air alert. Before that, I had a good dream, and I really wanted to go back to it, but I couldn't fall asleep because of disturbing thoughts. What did it explode? The sounds of engines could be heard outside the window. I was indignant in my mind - who is driving at night during the curfew? What a mess!...
When I woke up, it was almost 12 noon. I overslept! It turned out that the sounds of engines and explosions I heard are a night attack by drones. 59 of barrage ammunition Russia launched across Ukraine. 36 of them flew at Kyiv and all were shot down! Our Armed Forces are the best. This is the moment when you are grateful to them that you can live on.
So. To go or not to go? My hubby said - let's go. This trip had to happen.
On the way, we listened to old and new songs dedicated to Kyiv. Today, on the last Sunday of May, Kyiv celebrates its "birthday". It's called a Day of the City and is usually the day the city was founded or acquired status. Sometimes this date is dedicated to some historical event or regional holiday.
I moved here in 2008 and it took me a long time to get used to it. It was painful to watch as day by day everything Ukrainian disappeared here - songs, traditions, language, memory. That's what I thought, that's what I saw. If it weren't for my husband, I wouldn't be able to live here. Over the years, I got used to it, but still did not fully accept, did not understand this city. After February 24, everything changed. I feel a part of it, a city of which I am now very proud.
But we spent today in our place of strength. We ignored the navigator's advice and went along the usual route. We had to go around a lot, because the path passed by a strategic object that Russia is constantly trying to hit, and the passage was closed.
At first, a tank track sang under the wheels (that's what we call the sound of tires when you drive on a track where tanks used to drive a year ago), and then only the sun, the wind, the fragrance of flowers and the singing of birds. And a lot of sun.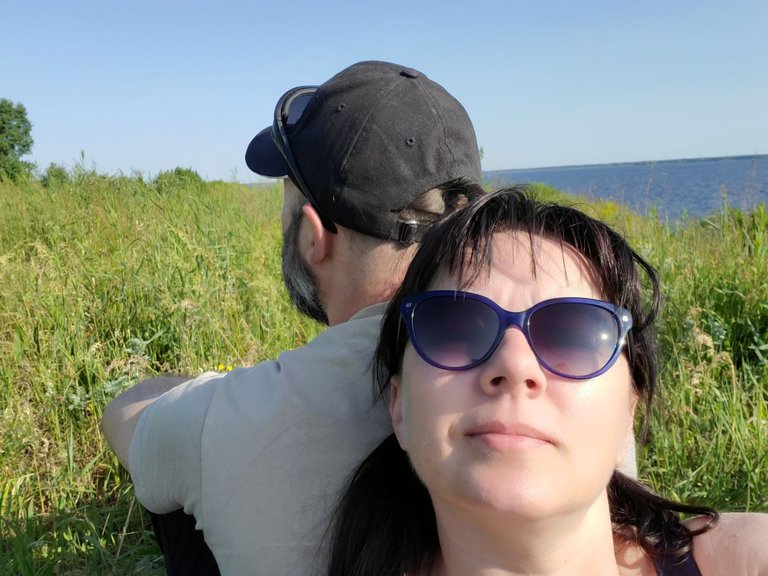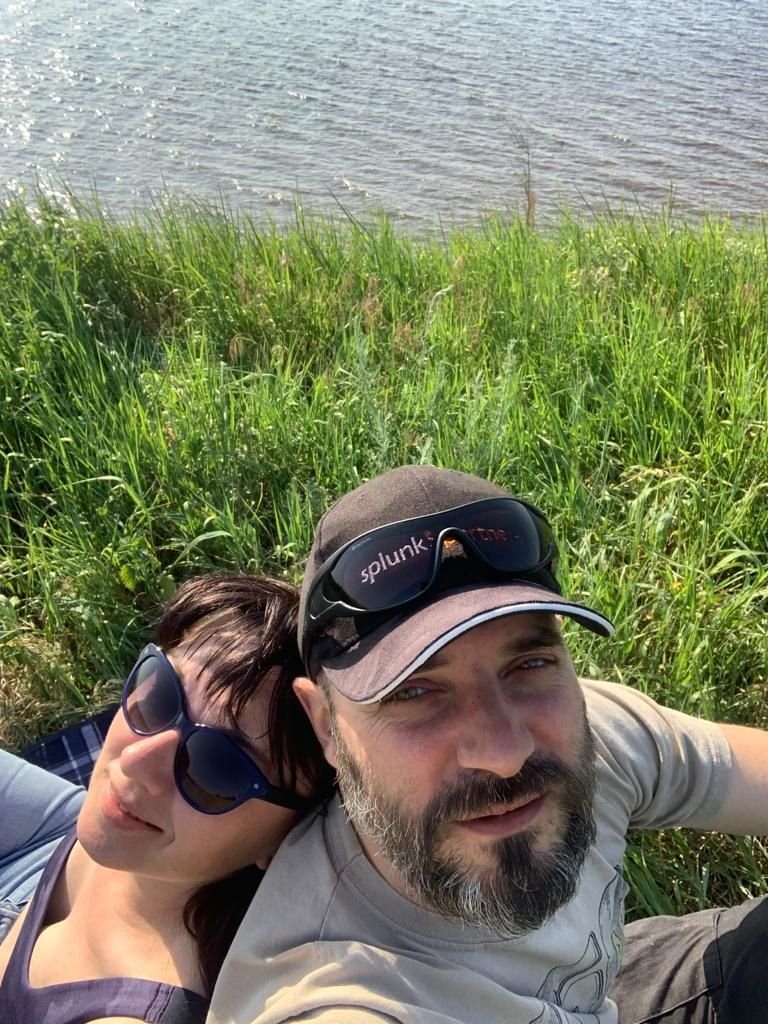 Closer to the destination, the country road narrowed. Sometimes grasses and bushes occupied almost half of the width. And at the very end, the road became narrow even for one car. We drove slowly so as not to collide with oncoming traffic, and it seemed that the car was completely immersed in the green tunnel.
New Ukrainian songs were playing on the radio. The start of the war provoked a frantic demand for everything Ukrainian.
Before the war, at the beginning of May, Nick and I often went to Odessa to see the acacia blossom. Its aroma combined with the smell of the sea is something special. I loved this visit right before the beach season, before the city turns into a hot, noisy beehive. Every year at the beginning of the month, my former colleague from Odesa called me and said: "It's time, our acacia is starting to bloom." Our little traditions, broken into pieces.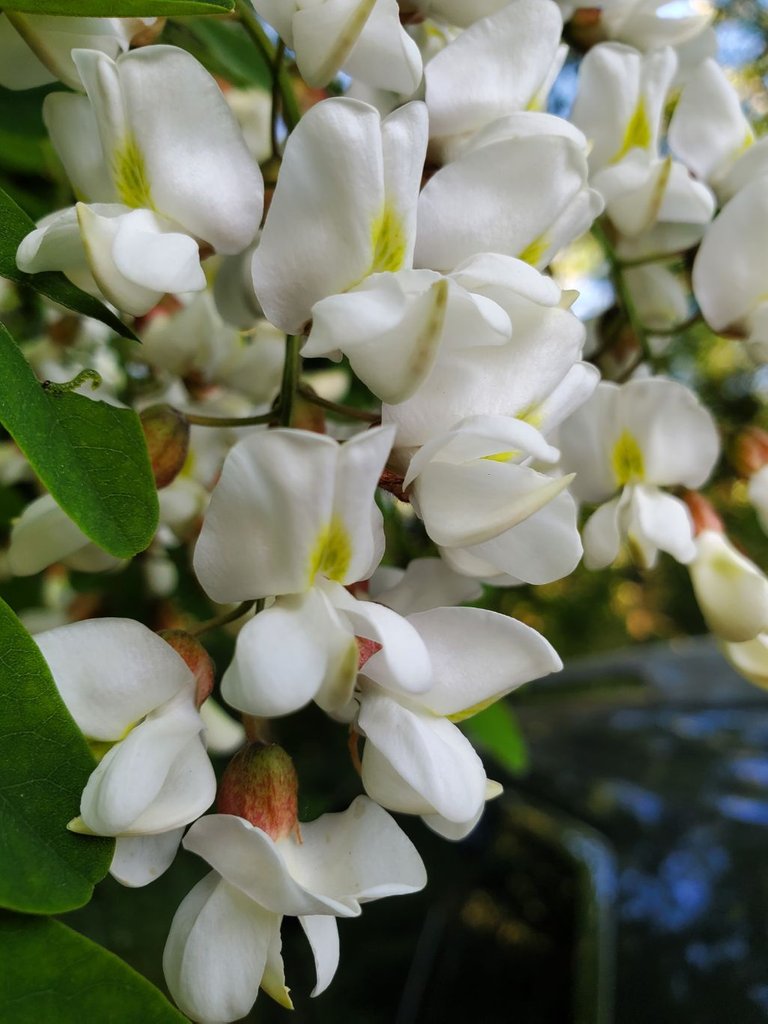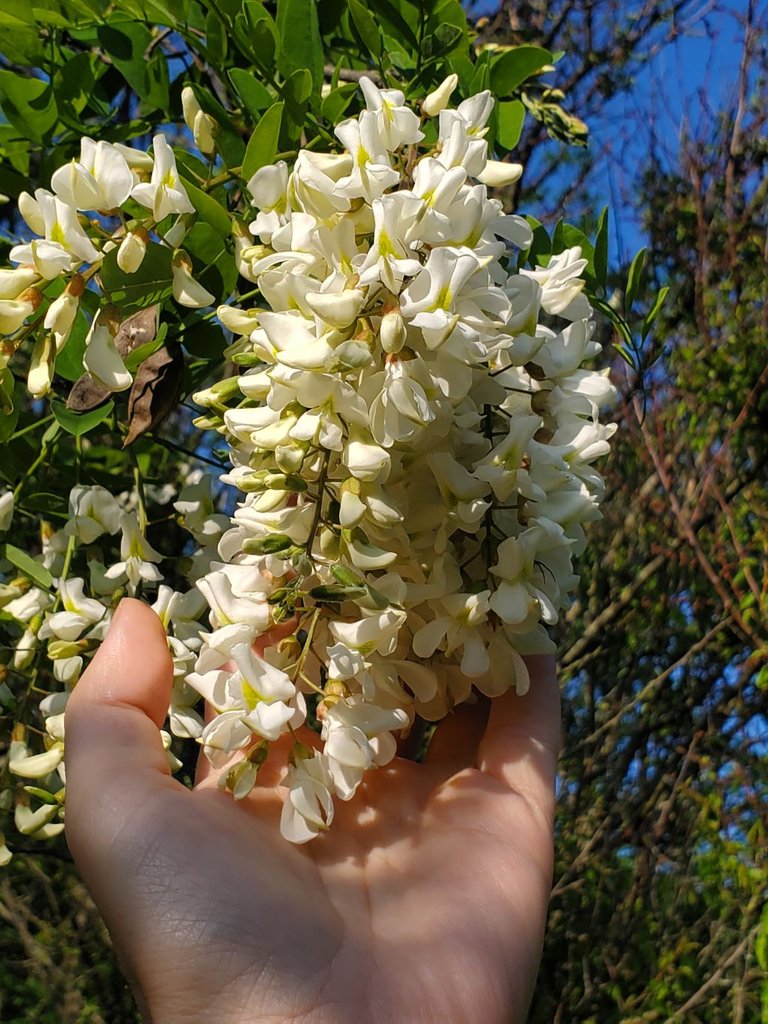 In fact, there are a lot of acacias in Kyiv too. And here, where I was today, they are everywhere, late and early varieties, and extremely fragrant. I wanted to absorb these aromas with my skin, hair...
Before, I didn't notice that the hemlock grows here. Now is its flowering period.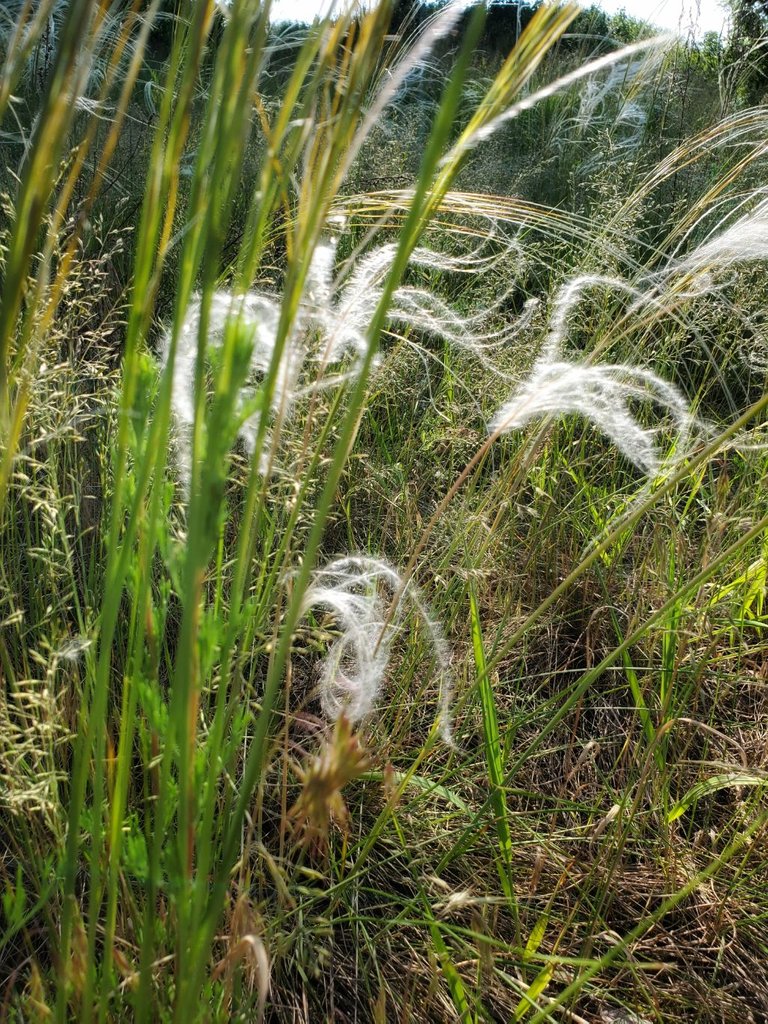 Our walking route is usually quite long, nearly 10 km one way. But today we were in no hurry. It was a day for feet but for mind and soul. We sat for a while on the sand near the river. I just wanted to feel the ground with my bare feet. To feel the temperature of the water, to remember what it's like to stand barefoot on stones in the water or on the warm sand, walk on soft grass. To catch wind waves and sunbeams with your face.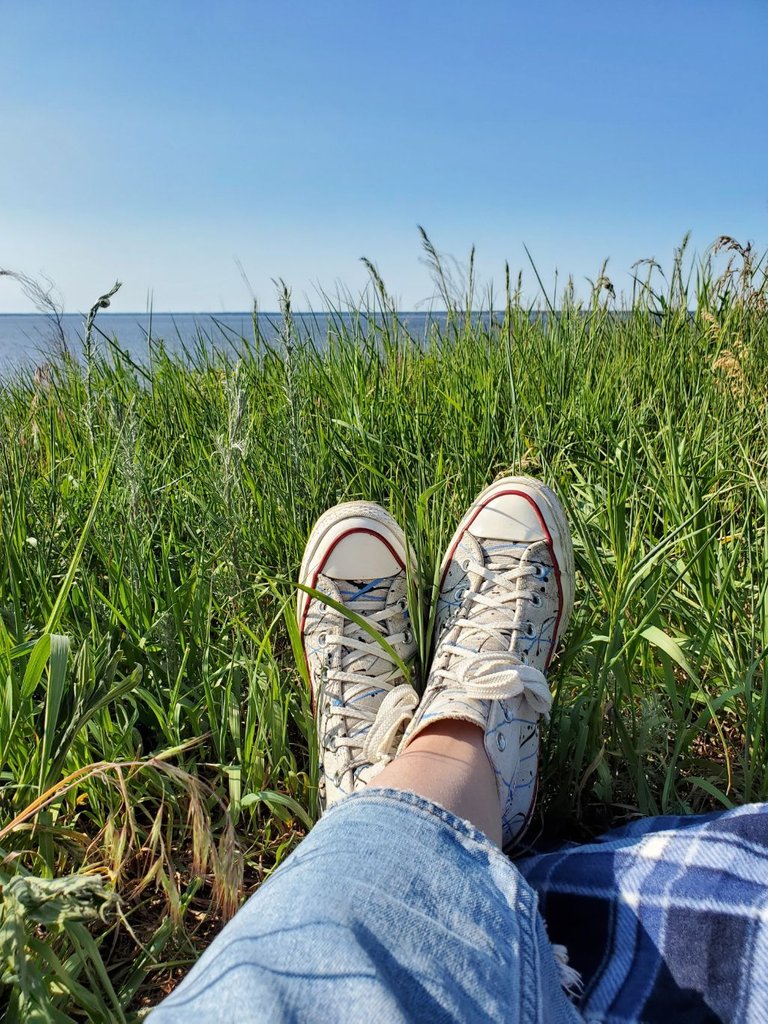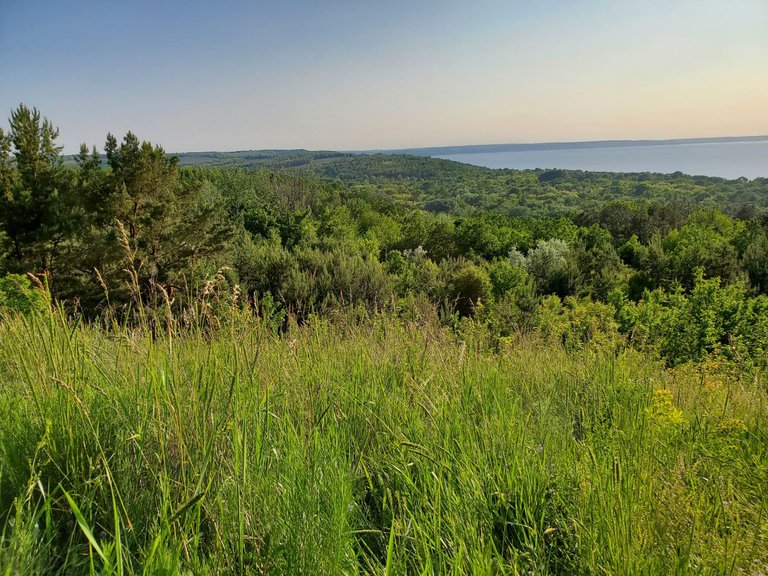 I don't know how long it lasted. We listened to the sound of the waves, watched the flying birds, the green sea of grass and the blue waves of the Dnieper. Living in such a place, you can become a philosopher or a poet.
On the way back I think we felt the same. It was a real reboot. We didn't talk much. It seemed we could talk to each other without words. And when we returned, Nick said: THANK YOU. And I knew why.😉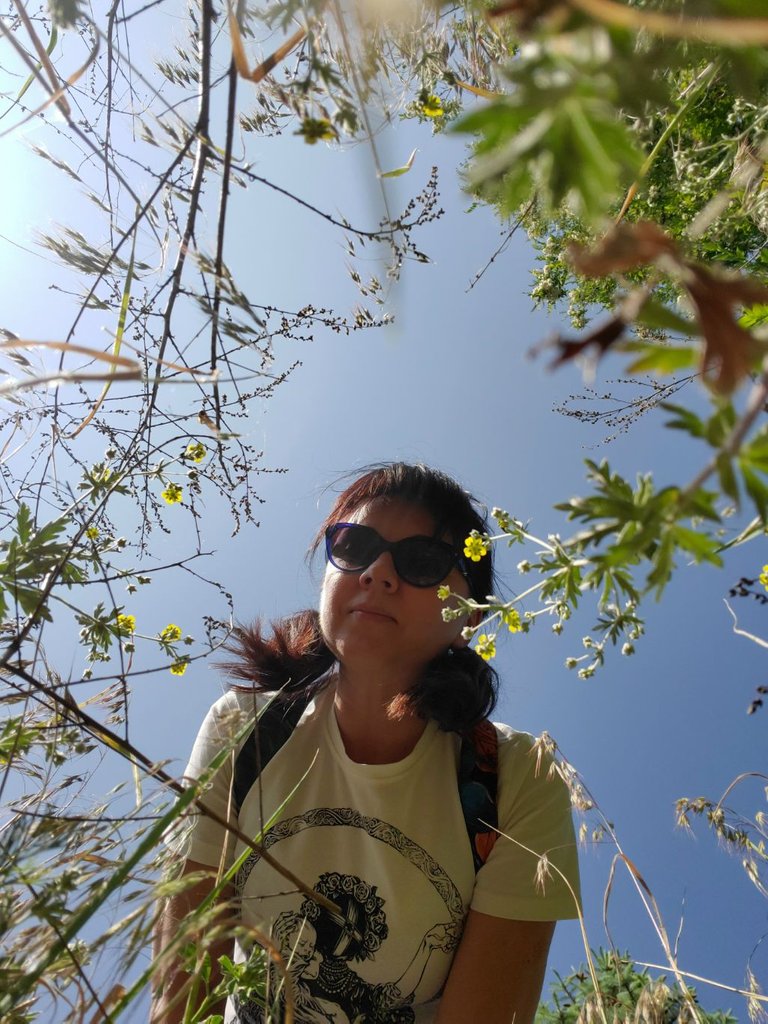 The end