Hey Hivers!
With all the things happening in the world I believe it is important to take a step back and get to your roots. With all of the uncertainly in the world, one thing is for sure, we all still need to be able to take our minds off things and bee entertained, bee joyful and to beeinspired.
The goal of this contest is to motivate and inspire all users to create content of any kind, it can be: written stories, photography, illustration/art, music, recipes, poems or anything you can think of.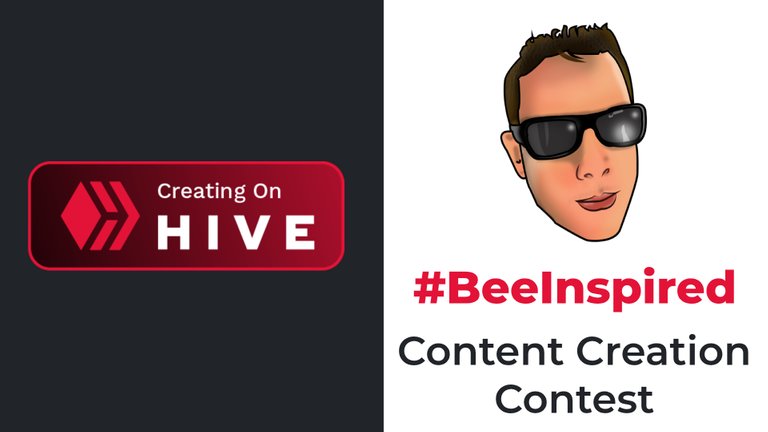 To participate:
Create a full post sharing any type of content, all the topics are accepted and you only have to use the tag #beeinspired to participate on this contest.

Post in a community that is related to your type of content.

Important: So your post can be visible by my curators make sure that #beeinspired is one of the first four tags on your post, specially if you are posting on a community.

Share your post on Twitter and use the hashtags: #HIVE, #BeeInspired and any other hashtag related to your post.

On Twitter put your HIVE links into a comment. Twitter is shadowbanning some Hive links and all 3speak links, but if you put in your comment section it won't shadowban your tweet.

When making a video, upload a short clip of it to Twitter as a teaser, and put the link in a comment under the Tweet. Videos get a lot more views if uploaded directly to Twitter, and to see the rest they will need to go to your 3speak profile.

Only one entry per account. This contest will last 7 days.

Commenting and engaging with other participants is very important for this contest.

No need to comment your entry on this post, we will be checking the tag, #beeinspired. https://peakd.com/created/beeinspired
---
Up to 10 posts will be voted at 100% with my account.
The best video posts will also be eligible for votes from @threespeak.
Even if your post is not on the Top 10 it can still be eligible for lower percentage votes.
---
COMMUNITY LEADERS please translate this initiative into your language for your community, and we will get with you for your help in curation.
---
Have ideas for future initiatives similar to this one? Reach out to @eddiespino on Twitter or on Discord (eddiespino#1698) to let him know your ideas, and he will relay them to me.
---
Follow @hiveangelists for future initiatives.