Areas of the United States are still hard hit by Covid. I'm also seeing some disturbing trends like unprepared reopenings, our failing government leaders spouting a messages that are lies and arejust downright negligent. Fortunately because my state has been doing fairly well.We have pockets of increase tourism that even with that the numbers seem to be plateauing or even declining. With that we decided to go back to the brewery based on their protocols that made us feel safe enough to head out there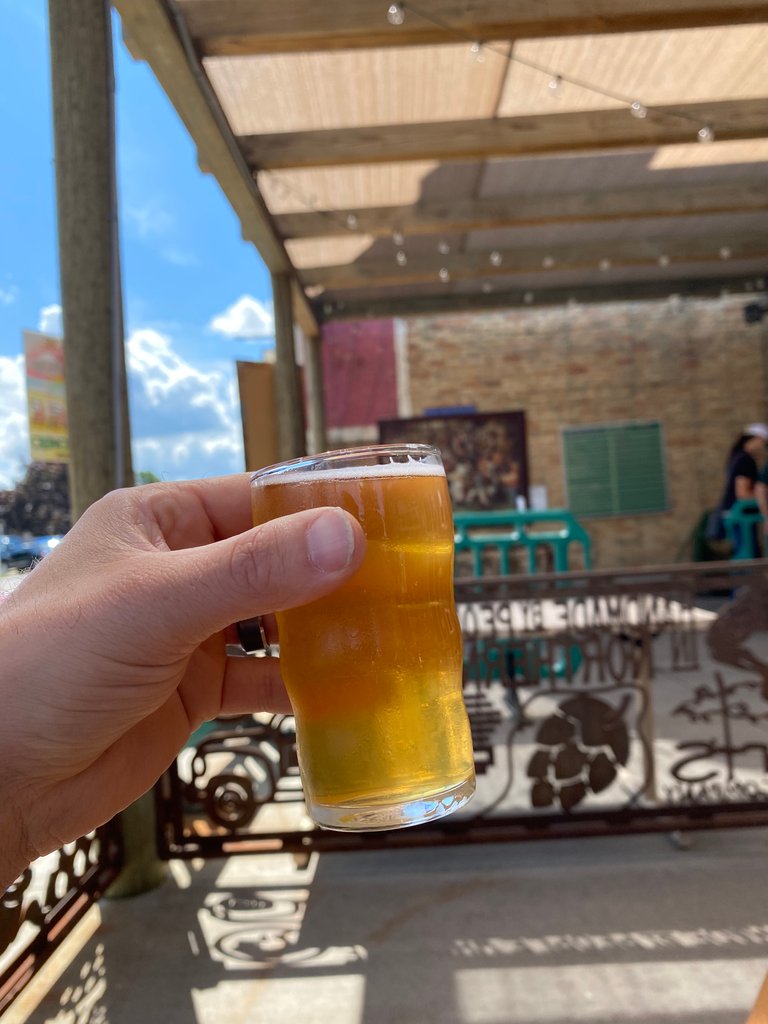 Shorts Brewing is doing reservation only for indoor and outdoor seating. For how big the brewery is they only have two or three outdoor patio seats which are well distanced apart. I'd say each table was exceeding 10+ feet. We were lucky enough to get one of those tables and enjoyed a meal and a flight of beers. It feels really good to get back to a sense of normalcy even though I know things are still crazy out there.I'm finding if I can try to do at least one or two things a day like I was doing pre-pandemic it really helps my mental state.
For this flight I opted to try new beers focusing in on lighter lagers, sours and ales. It's a pretty diverse flight normally I would focus in on one or two styles of beer, but I tend to try almost every shorts beer that comes out so going to the brewery sometimes it can be hard to find all new beers in one or two styles.
Looking at some of these darker beers you might be surprised that they're actually dark lagers which is a style that I've come to love. Light lager flavor with a little more malt. They are delicious!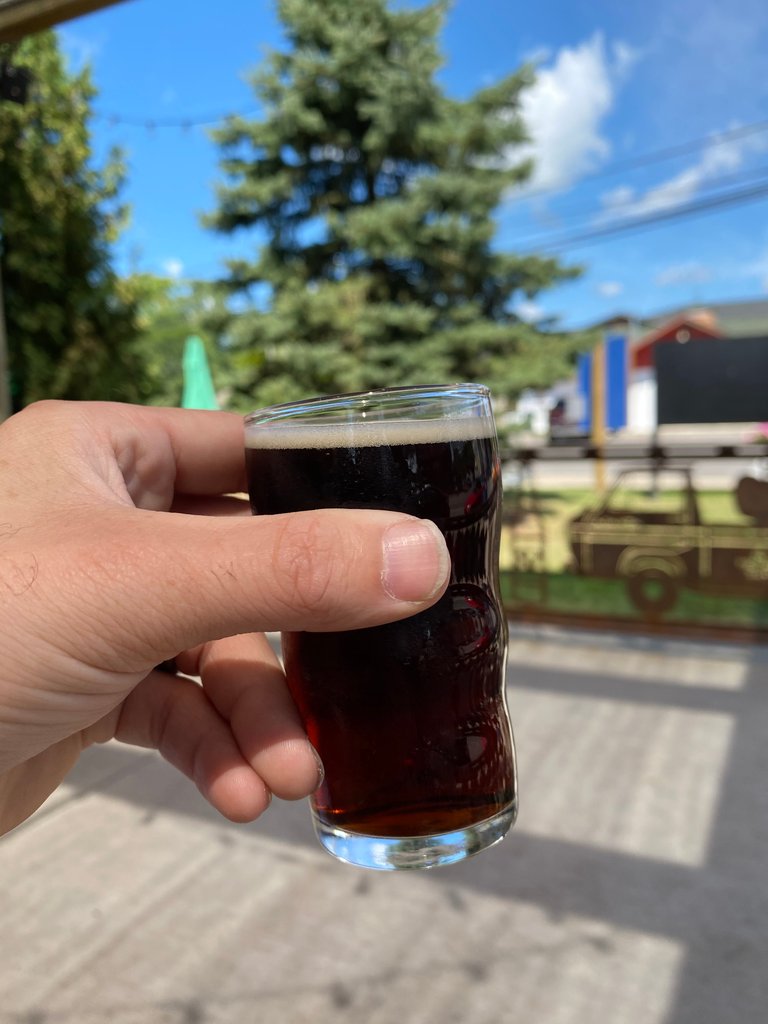 Another interesting beer is the soft Parade mixed with lemonade to create a Summer Shandy beer that's light fruity with a nice alcoholic kick.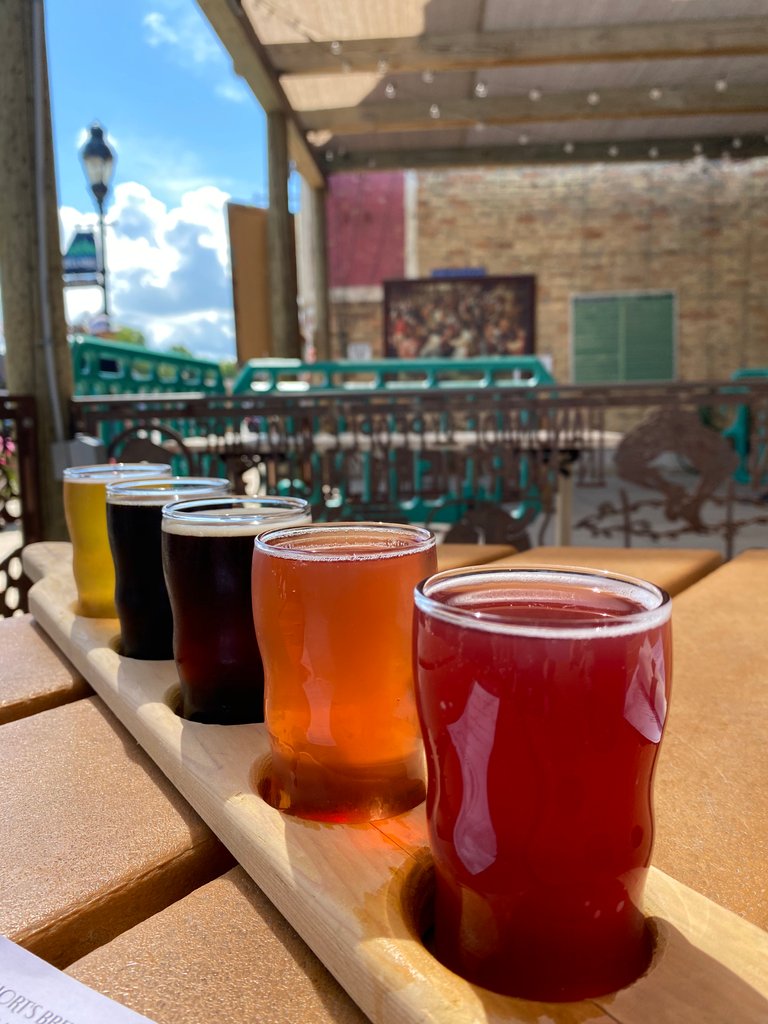 Those are just some of the highlights from the flight, but I figured I would do a somewhat different post Deviating from my traditional review style. I just kind of wanted to talk about my experience going to a brewery during the pandemic and try to help others find a sense of normalcy in these crazy times.