Grimbergen Blonde
Helles Bier aus Flandern
Im Supermarkt gab es ein Angebot mit verschiedenen Bieren aus Europa. Großzügigerweise oder vielleicht auch, weil er sich nicht entscheiden konnte, war kein deutsches Bier dabei.
Bei der Verkostung war dieses Mal das flandrische Helle dran. Nachteil von Flaschen in dieser Größe ist allerdings, dass sie ruck-zuck leer sind. Geschhmacklich ist das Bier wie ein Helles einzuordnen. Das Etikett auf der Flasche spricht durchaus an.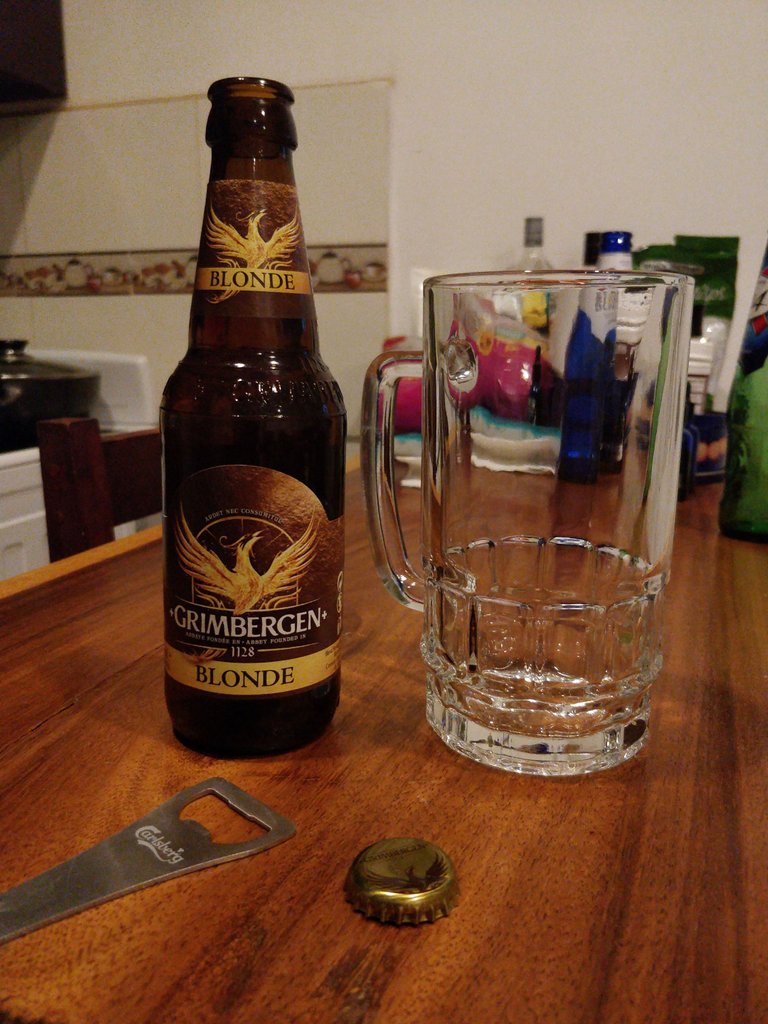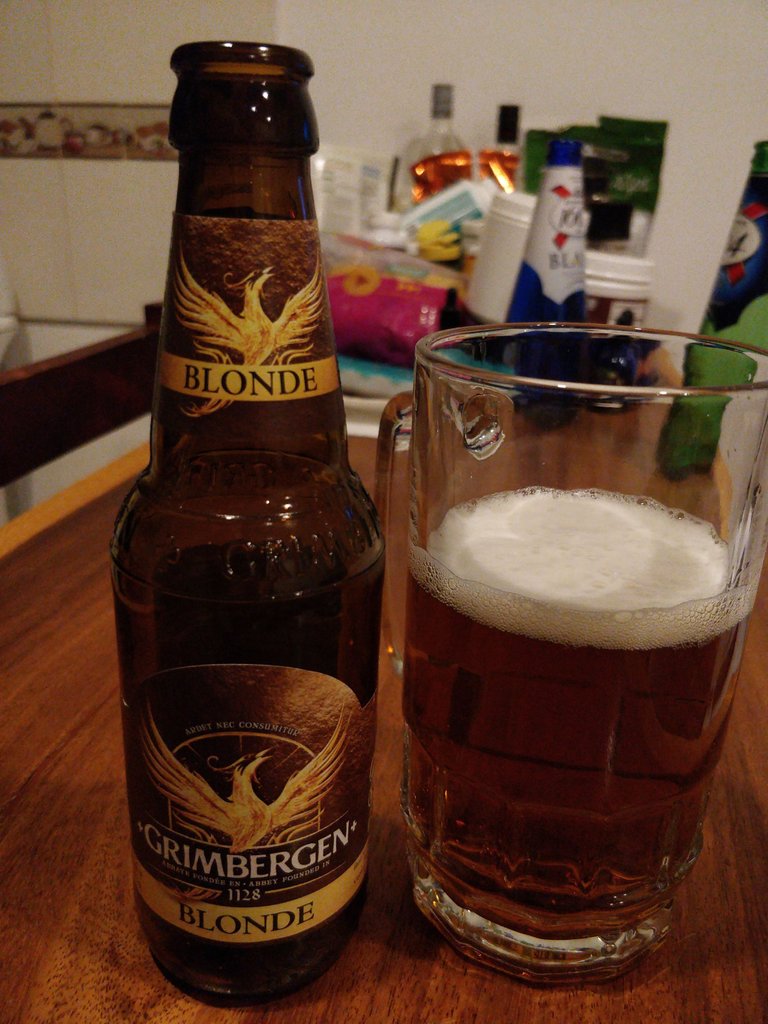 cerveza brillante de flandes
En el supermercado hubo una oferta con diferentes cervezas de Europa. Generalmente o tal vez porque no podía decidir, no era una cerveza alemana.
En la degustación esta vez, el flangrische era brillante. Sin embargo, la desventaja de las botellas en este tamaño es que son azúcar de jerk-azúcar vacíos. Con frecuencia la cerveza es clasificar como un brillante. La etiqueta en la botella es bastante atractiva.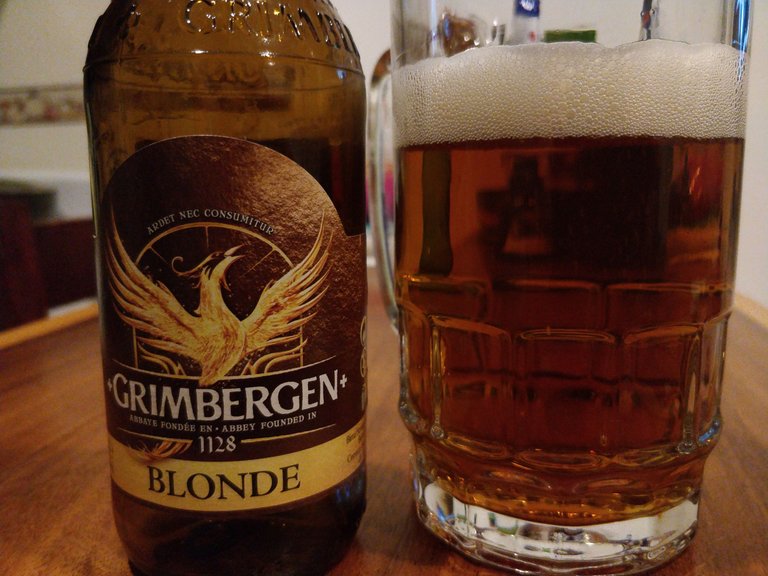 Bright beer from Flanders
In the supermarket there was an offer with different beers from Europe. Generously or maybe because he could not decide, was not a German beer.
At the tasting this time the Flangrische Bright was. Disadvantage of bottles in this size is, however, that they are empty jerk-sugar. Harmily the beer is to classify like a bright. The label on the bottle is quite appealing.
.
Prost
Anmerkungen? Neidfragen?
Remarks? Neiding questions?
Observaciones? Preguntas de envidia?