Milwaukee's Best Ice vom US-Miller
Dem geneigten und informierten leser meiner Artikel muss ich nicht sagen, wo ich mal wieder war. Dieses Mal musste ich das Milwaukee-Bier nicht in Panama kaufen, sondern in meinem Lieblingssupermarkt.
Im Prinzip schmeckte so gut wie das an der Grenze gekaufte Milwaukee, also wie ein gutes Wasserbier (Helles/Lagerbier). Ich konnte mir also die mehrstündige Fahrt zur Grenze sparen. Dieser Nutzen schlug sich jedoch im Bierpreis nieder. Aber naja, was tut man nicht alles für @detlev.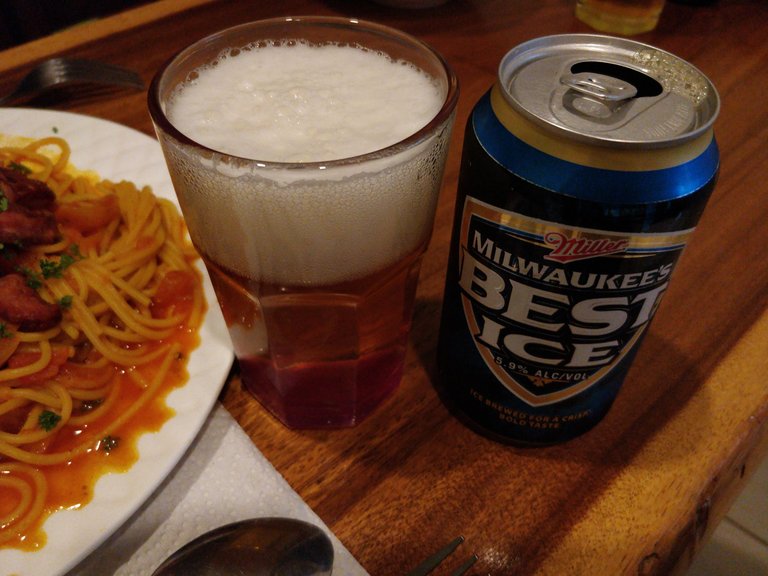 Milwaukee's Best Ice de Miller
No tengo que decirle al lector inclinado e informado de mis artículos donde estuve de nuevo. Esta vez no tuve que comprar la cerveza Milwaukee en Panamá, pero en mi supermercado favorito.
En principio, el Milwaukee compró en la frontera sabía tan bueno como un buen builero (cerveza brillante / almacén). Así que podría ahorrarme las varias horas en coche a la frontera. Sin embargo, este beneficio se reflejó en el precio de la cerveza. Pero bueno, lo que no lo hace todo por @detlev.
Milwaukee's Best Ice by Miller
I do not have to tell the inclined and informed reader of my items where I was again. This time I did not have to buy the Milwaukee beer in Panama, but in my favorite supermarket.
In principle, the Milwaukee bought on the border tasted as good as a good waterbier (bright / warehouse beer). So I could save myself the several hours drive to the border. However, this benefit was reflected in the beer price. But well, what do not do everything for @Detlev.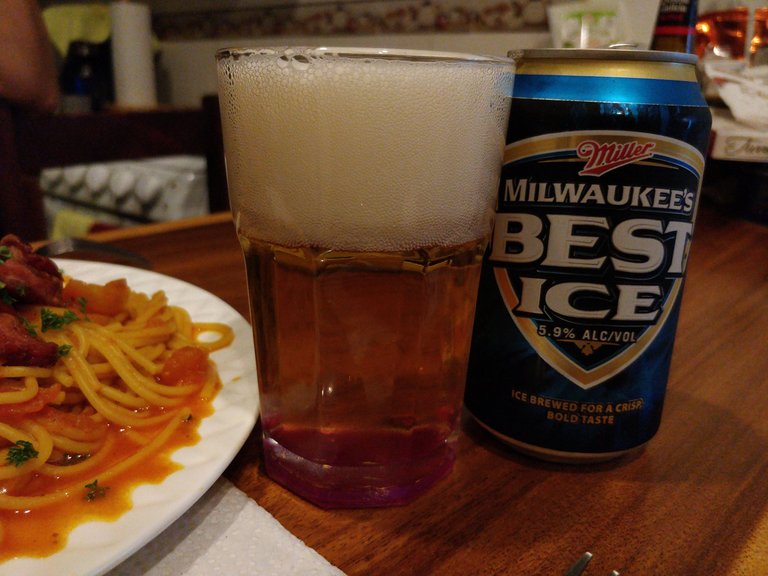 Prost
Anmerkungen? Neidfragen?
Remarks? Neiding questions?
Observaciones? Preguntas de envidia?