Even though I'm a big fan of beer, I only rarely participate in @detlev's #beersaturday contest. And that's because I am a bit set in my beerways.
The best beers in the world primarily are of Belgian origin. And the best Belgian beers, in my opinion are Duvel and Westmalle.
There is a beer shop in Belgium very very near to the Dutch border, where they sell almost every beer that's brewed in Belgium and a lot of others as well. It's called "Bierparadijs" (beer paradise) and it's located in Transportzone Meer, Belgium. Every once in a while my wife and I go there, and stock up in beer. Anything that is new or unfamiliar we buy and hope to find something really special.
And even though in this way we've tasted a lot of really nice beers, we always come to the same conclusion: the two best beers are Duvel Tripel Hop Citra and Westmalle Tripel.
Oude Geuze Boon is very nice on a warm summer's day. Carolus Tripel is very good to drink when you're eating mussels. Saint Idesbald Tripel is very nice on a dreary autumn day. Artevelde Grand Cru is simply a very good and tasteful beer. And there are a lot of others I could mention.
Nevertheless, I always return to Duvel and Westmalle. Because they are simply, to my taste, the best beers there are. Westmalle Tripel is best in autumn and winter, Duvel Tripel Hop is good al year long.
So, this Eastern Monday, we simply drank a Duvel.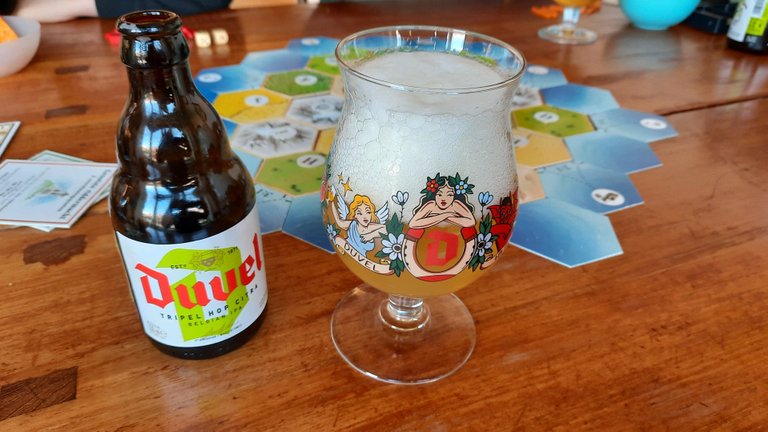 And played Catan with our children.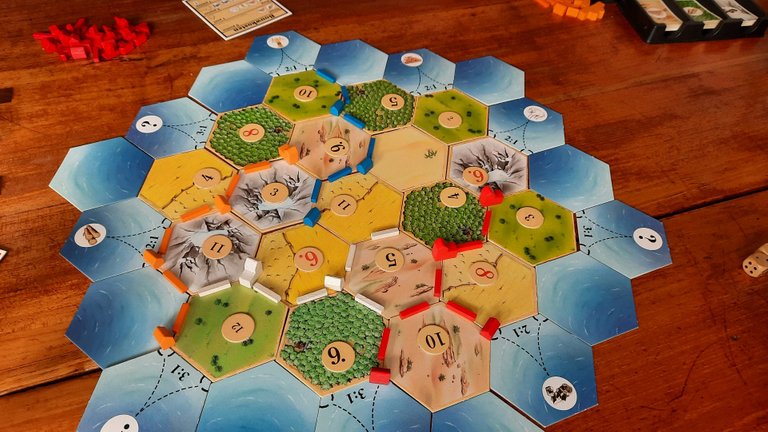 Needless to say I did not win. But the Duvel was great as always...
Posted using Dapplr