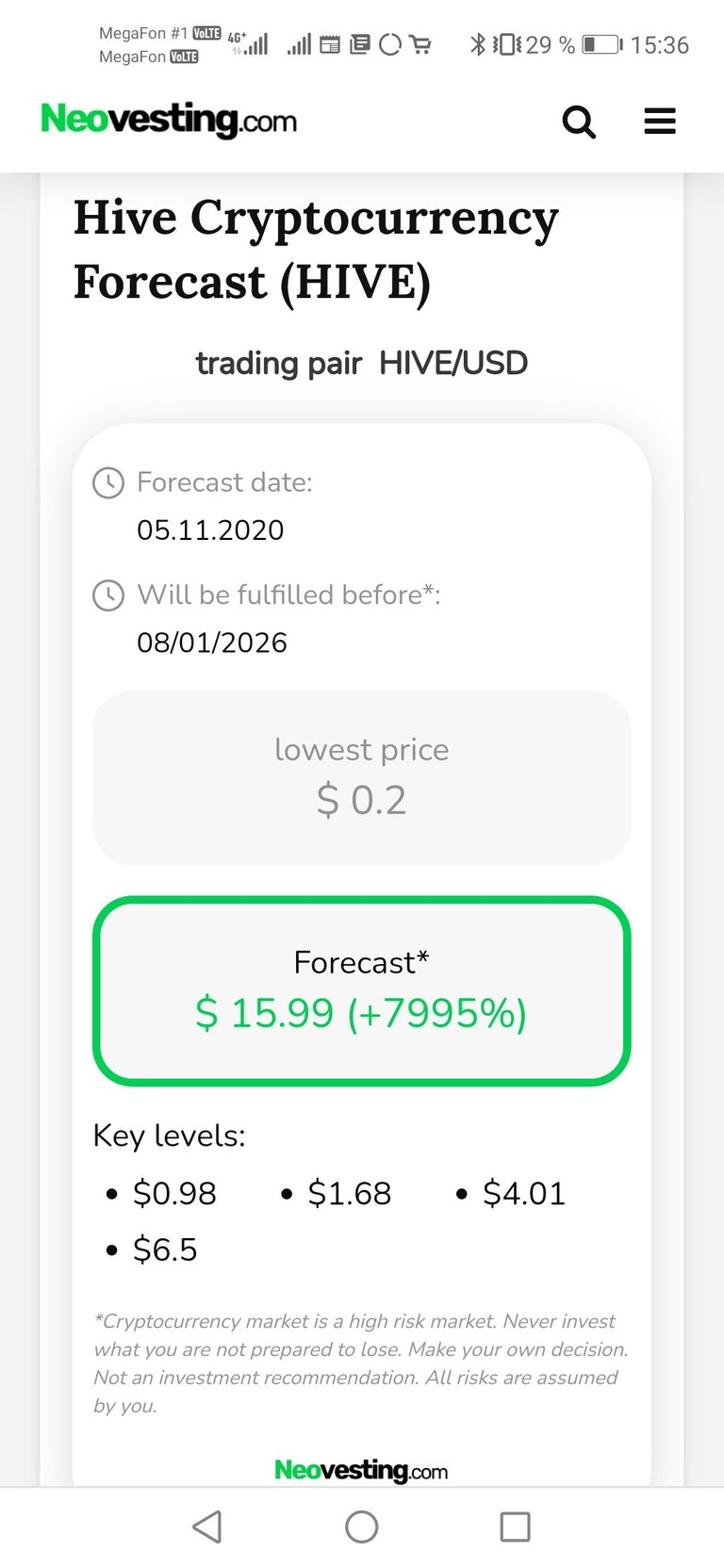 Hive $15.99 by 2026 !
Today I saw a review of our favorite cryptocurrency hive on one of the sites and was surprised that somehow, they predicted that hive would cost $ 15 by 2026, which is almost 8000%. I am very interested in how they made this forecast and from what calculations, but in this regard, I sincerely wish everyone to calm down and completely go into standby mode and accumulate hive))))
Do you think we will build $15 in 2026?
This is not financial advice.
link to the review: https://neovesting.com/currencies/HIVE/hive/