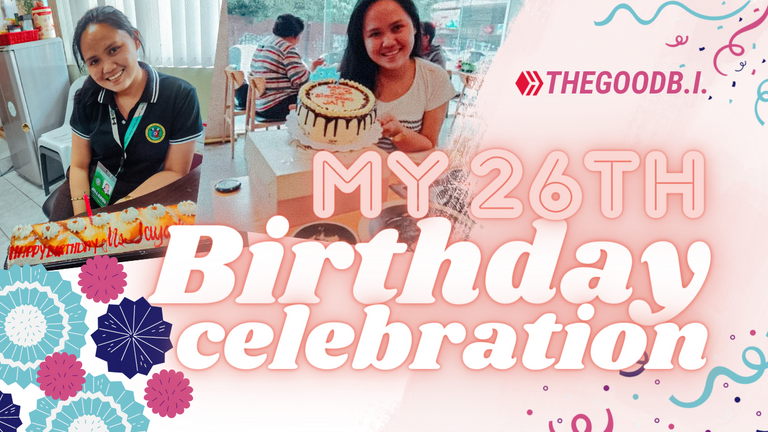 I celebrated my 26th birthday last June 1 and it's always been a tradition to me and to my besties to meet whenever one of us is having a birthday. We decided meet on a weekend after my birthday at Jeju Samgyupsal. I am so excited to taste the dishes served there since as what I have heard, Jeju Samgyupsal is by far the best Samgyupsal they've been to.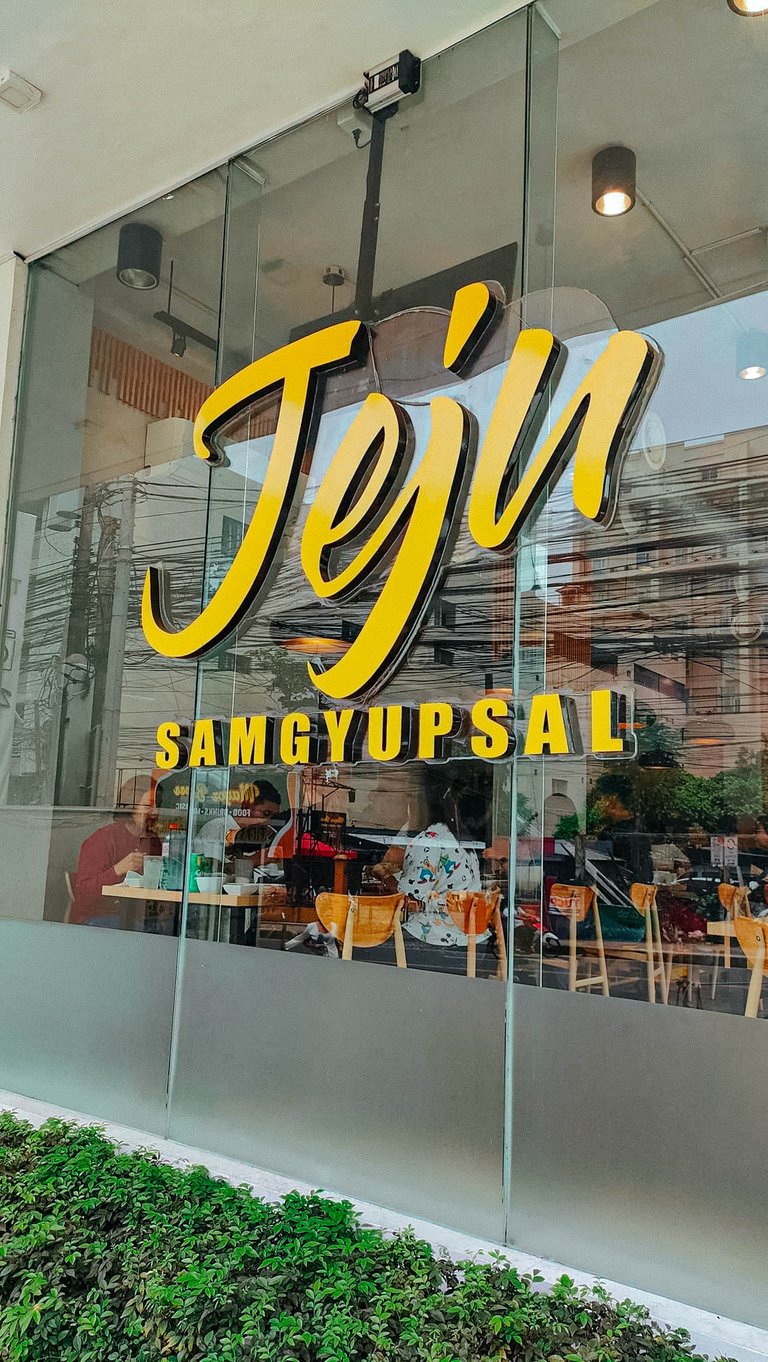 I became more curious when we arrived at the place and noticed that there are a lot of people dining in. Luckily, we didn't wait long since a lot of the customers were done eating and immediately left.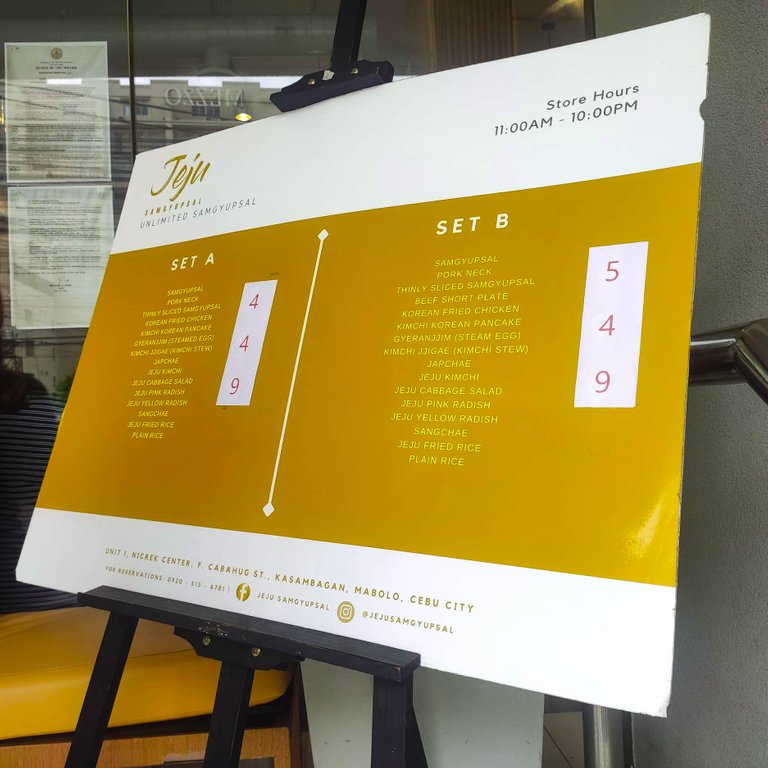 When we went to our table, what I immediately noticed were the staff's customer service. I was amazed on how hands-on they were to their customers. They are very accommodating and sensitive to the customers' needs. They instructed us on things we must know before we choose our desired unlimited samgyupsal set. They even have a button placed on the table so whenever we need something, we just have to press the button and a staff will assist us.
THE PLACE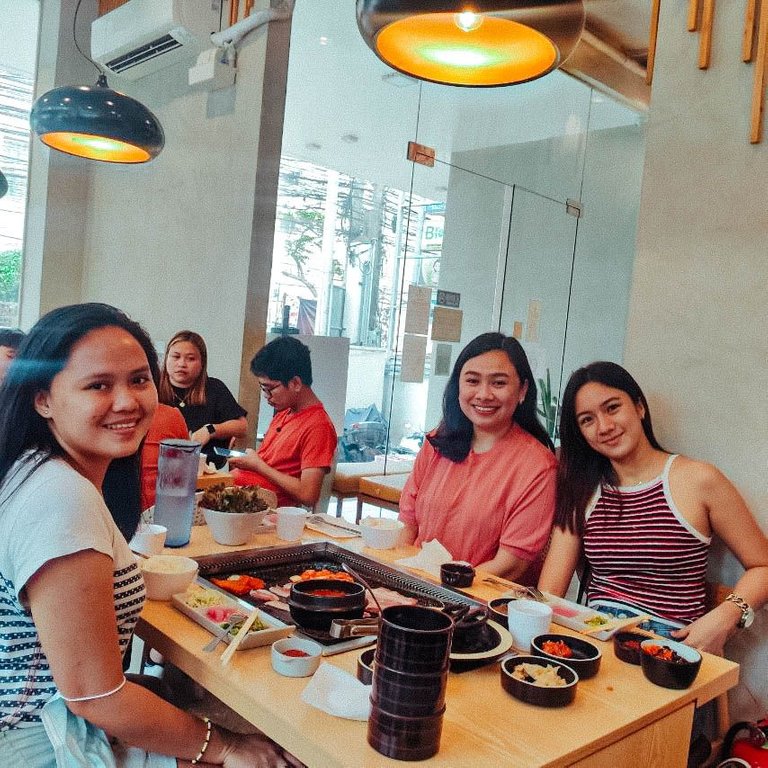 Jeju Samgyupsal is located at Pres. Quezon Street, corner F. Cabahug St. Cebu City. They have a very nice and clean place. The colors of the wall is very vibrant. They have a very nice griller and utensils and everything in that place is in order.
MENU
Jeju Samgyupsal offers the following sets: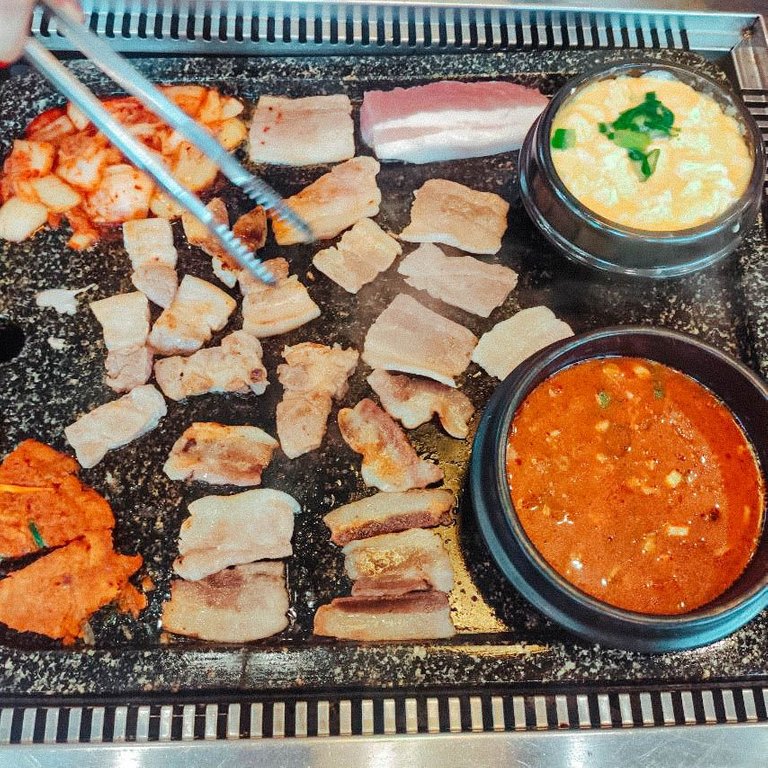 The photos below are the side dishes: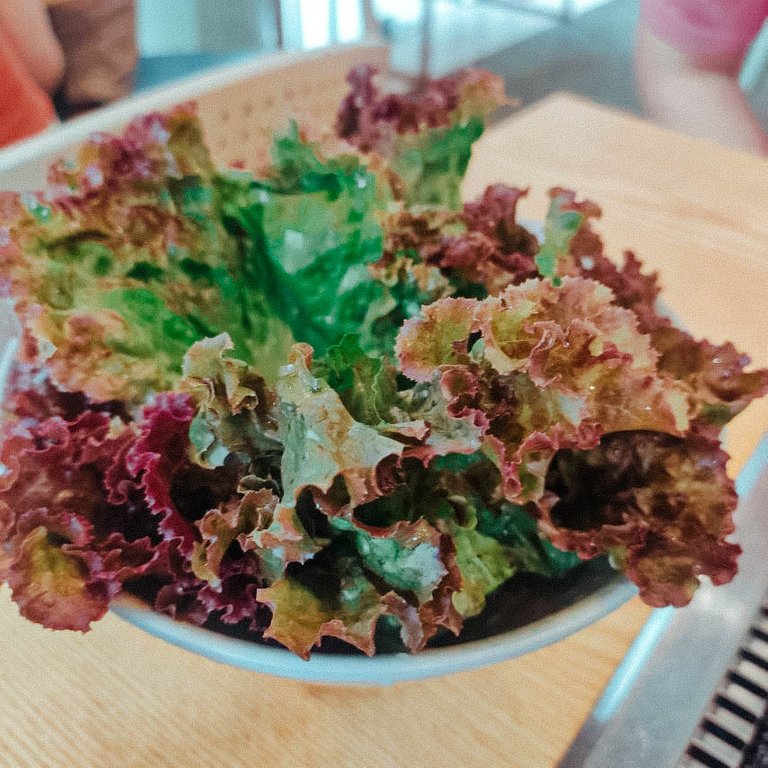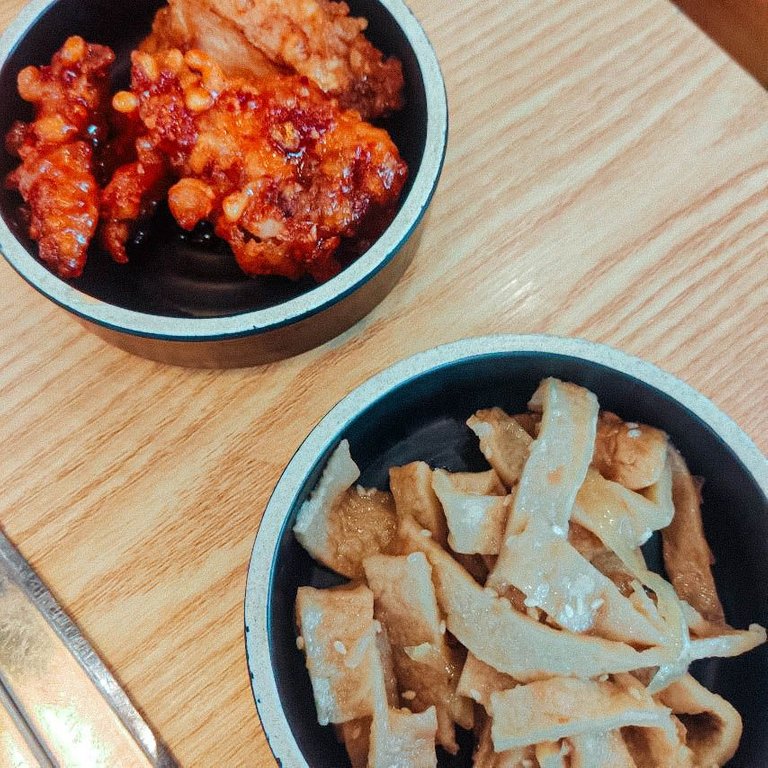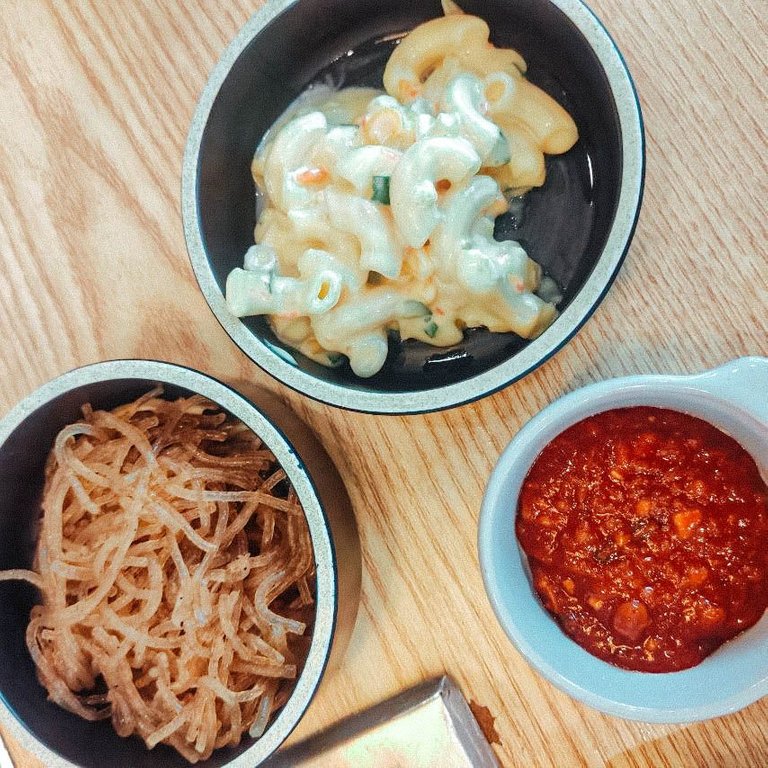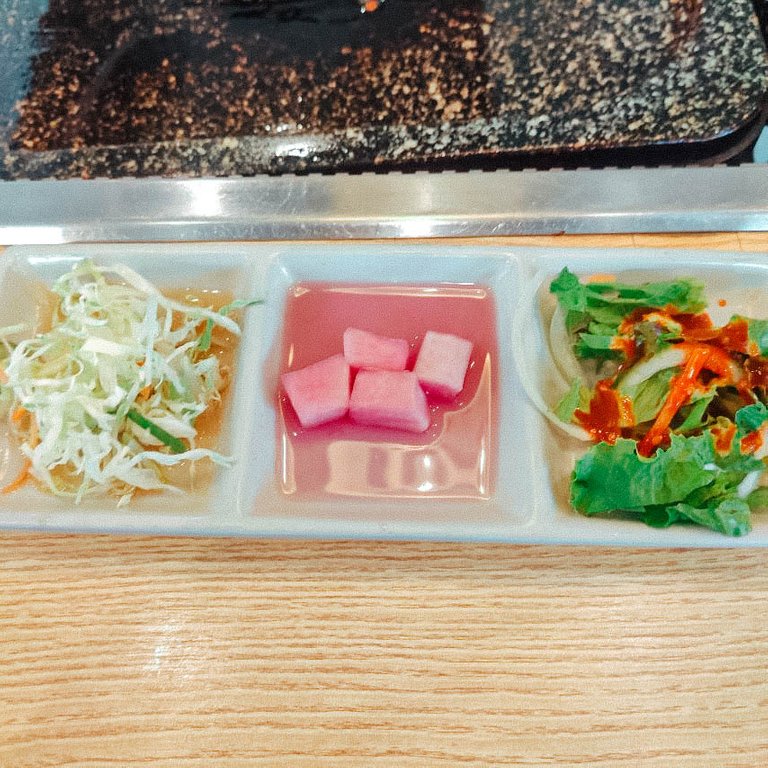 I super love their Korean Fried Chicken.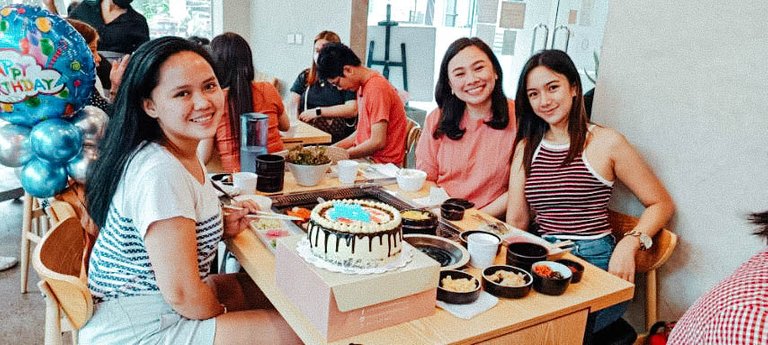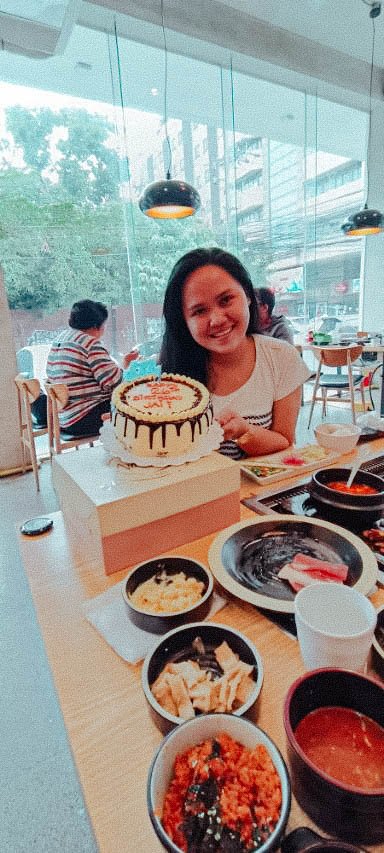 In the middle of our eating session, my bestfriends went to the CR and I really thought that they're just going to the CR but no. I don't know how they did it but they returned with a cake and a balloon. They even made some of the staff sing a birthday song for me. I was very embarrassed because the people kept on looking at me, but still, I'm very thankful for the surprise. I also received a very nice perfume and I really love the scent of it, they really know me so well.
TAMP CAFE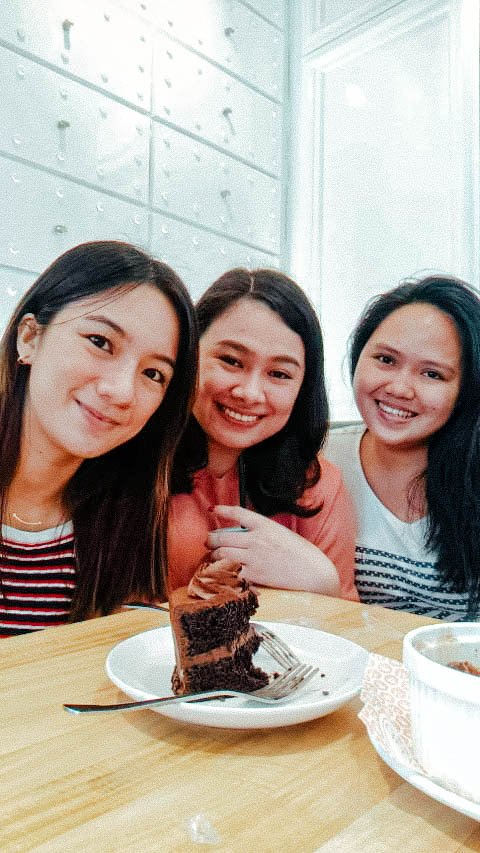 After eating at Jeju Samgyupsal, we decided to go to Tamp Cafe for a coffee. I have also shared our Tamp Cafe story here and I came back with the same people hahaha. We wanted to bring the cake in but the staff at Tamp told us that they have a corkage charge of 200 so we just left the cake at the car. We ordered some coffee and continued our chitchat there.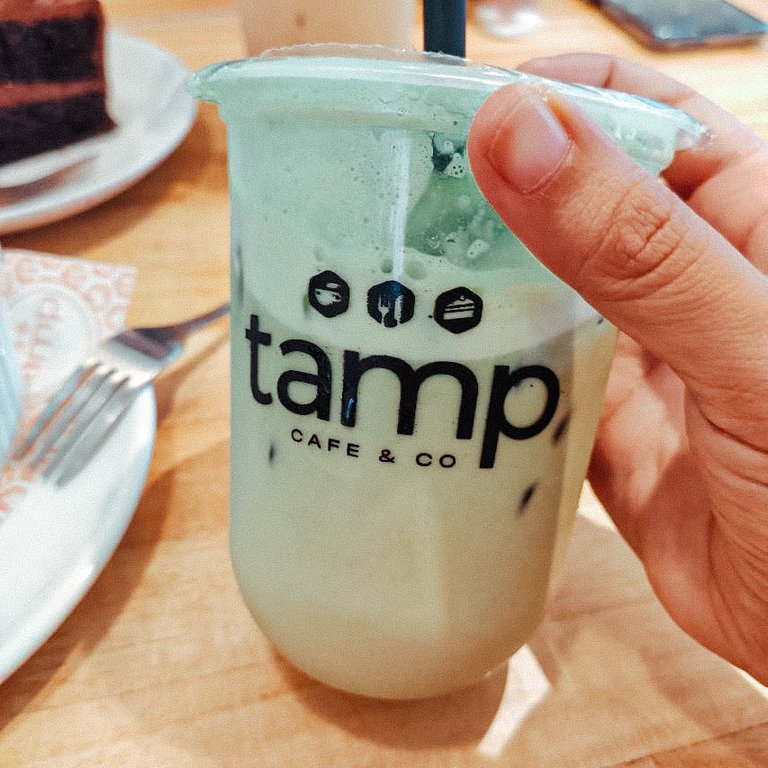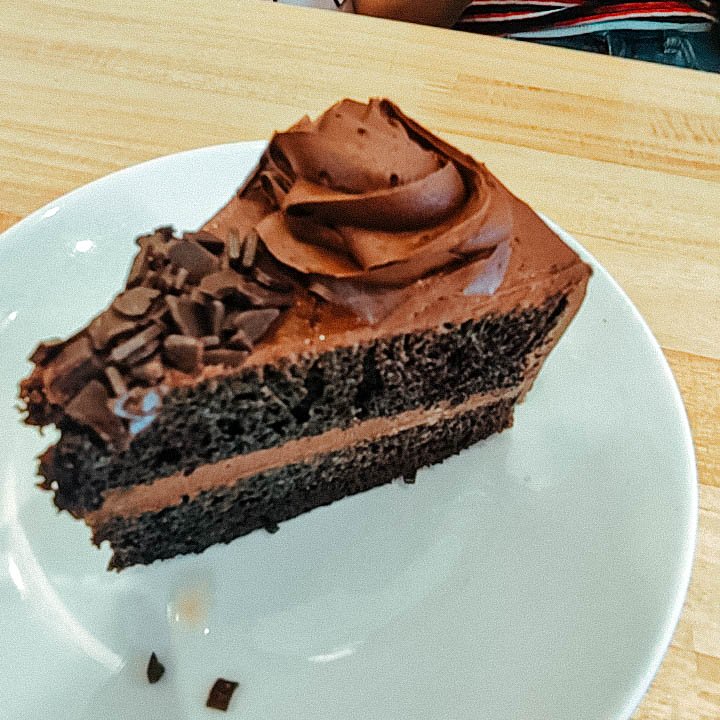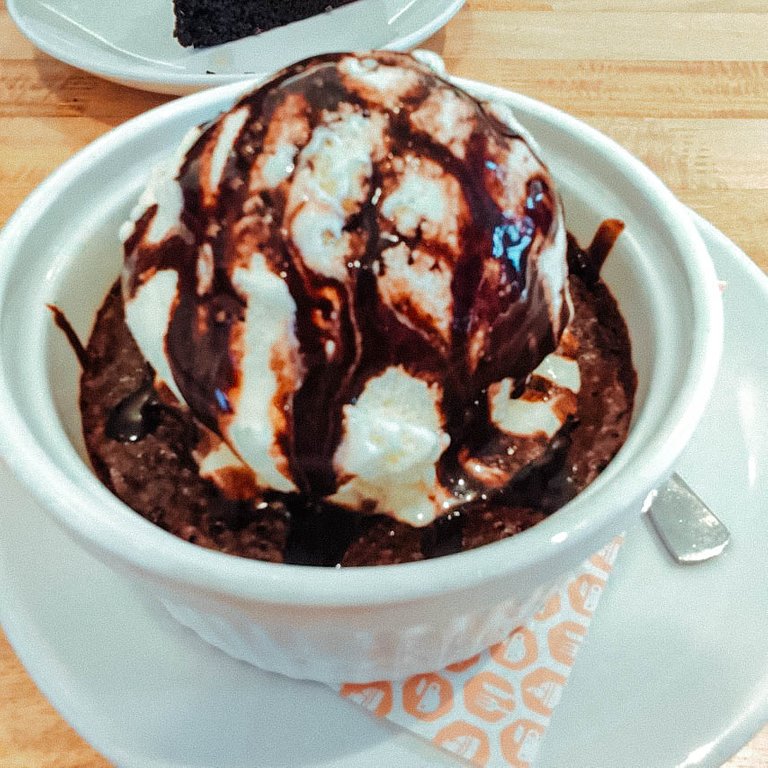 We went home around 5pm.
MORE PEOPLE TO THANK FOR...
Aside from my besties, I would like to take this opportunity to thank a lot people who made my 26th birthday very special.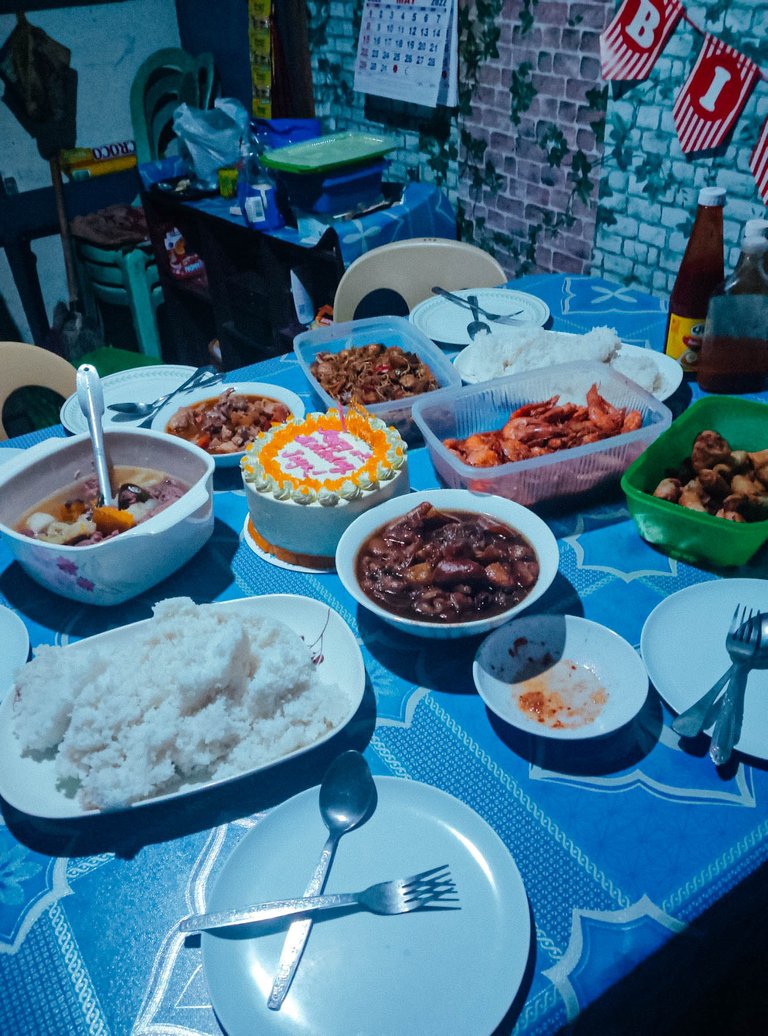 To my parents, who prepared my birthday dinner. I told them a week before my birthday that I will not be having a celebration on my birthday since I am sure that I will spend my money on my vacation at Leyte. But my parents still really made an effort to prepare a birthday dinner for me and I really appreciate it.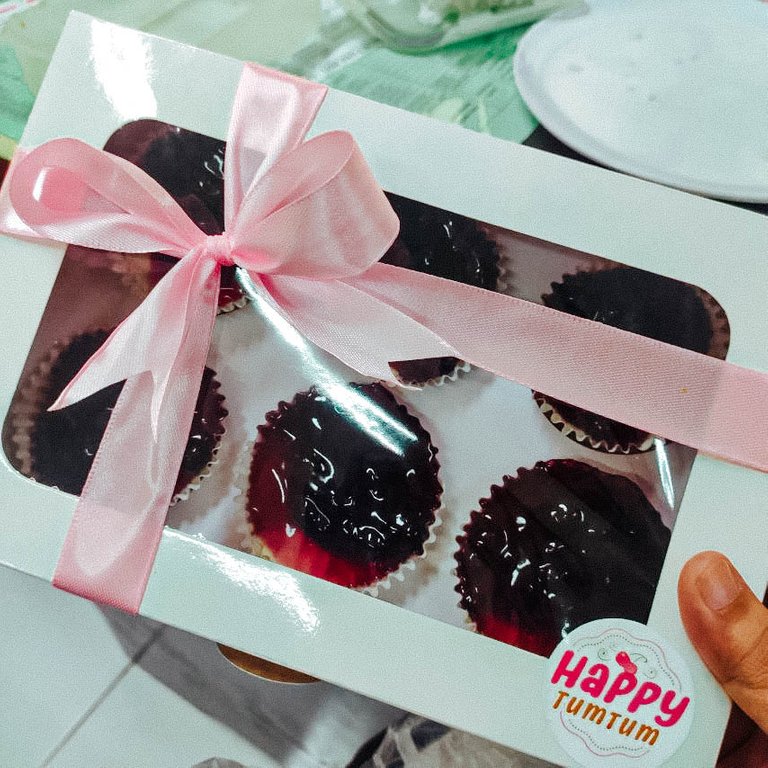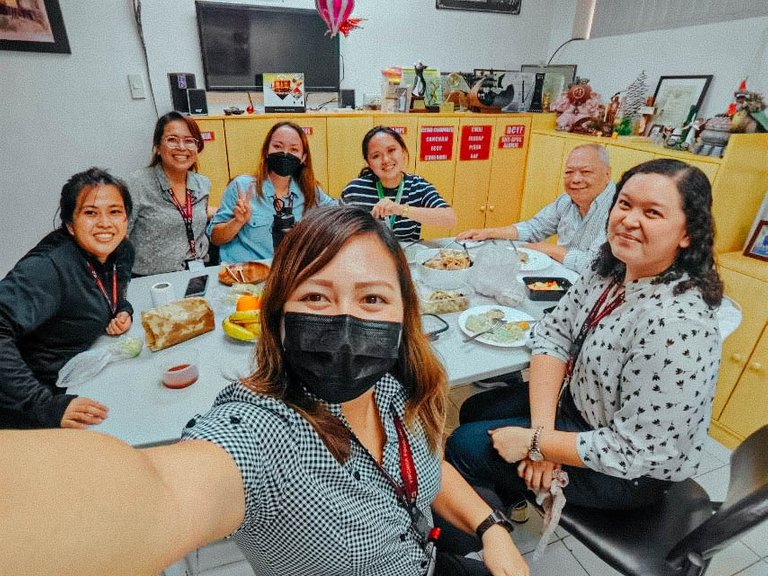 To @lakwatserangthik, Rochelle of @duotheexplorer and my @thegoodbi family for sending me a very delicious blueberry cheesecake. I never expected that they will still make an effort in sending me a cake since I am not in Virginia anymore. To my previous boss also, for inviting me over lunch and ordered some food to share with my old colleagues. Thank you guys for the friendship and for still remembering my birthday.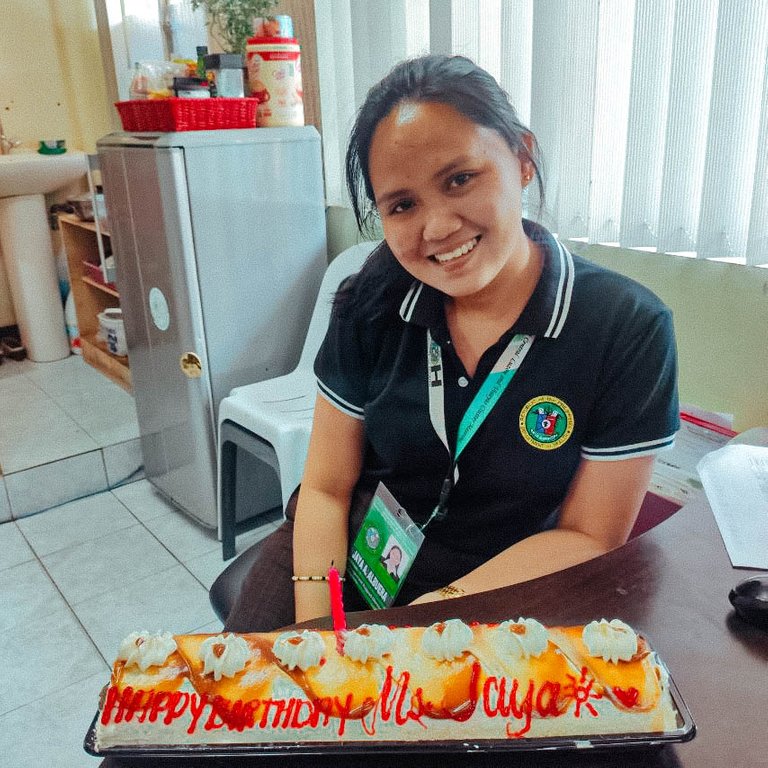 To my new colleagues, who bossed me around and agreed on not greeting me when I arrived at work because they planned to surprise me in the afternoon. I am indeed surprised, I can't believe the effort.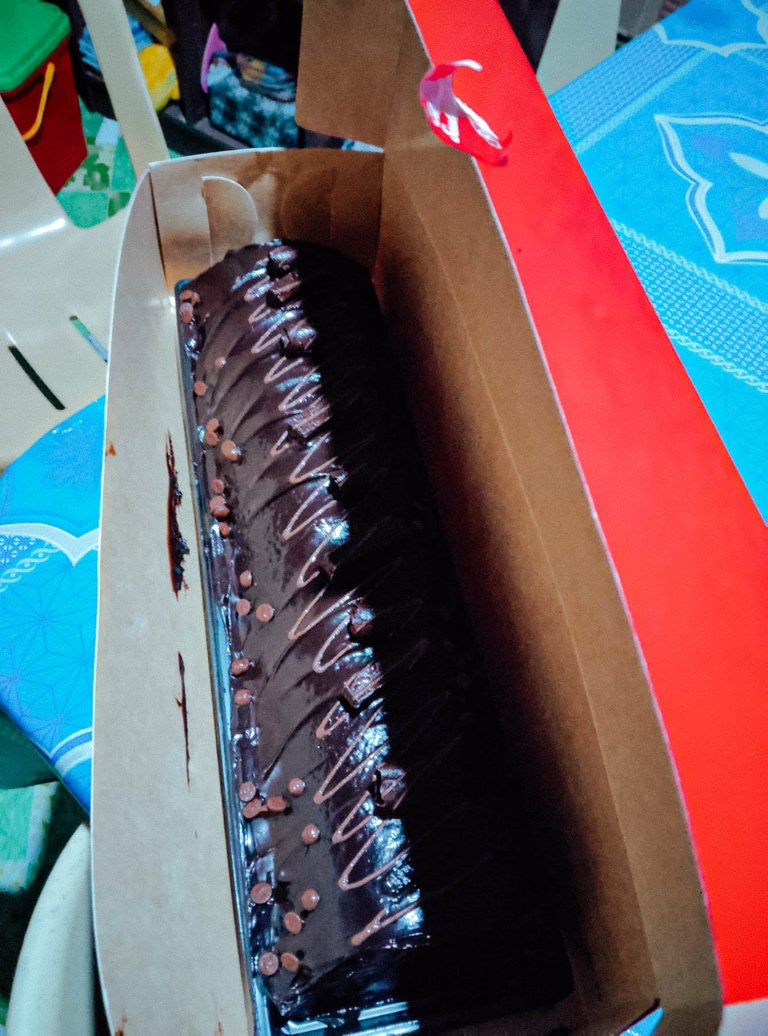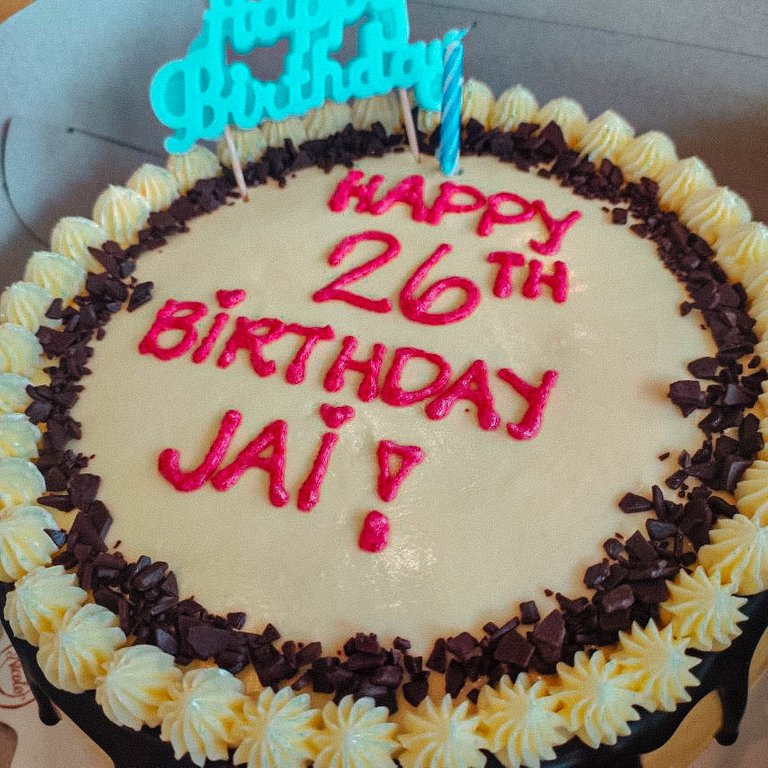 To my cousins, who also bought me cakes. Imagine how many cakes I received on my birthday hahaha.
To my friends and relatives who greeted me personally or thru online, thank you so much for remembering.
Thank you also God for giving me another year to enjoy life with my friends and family. ♥️
---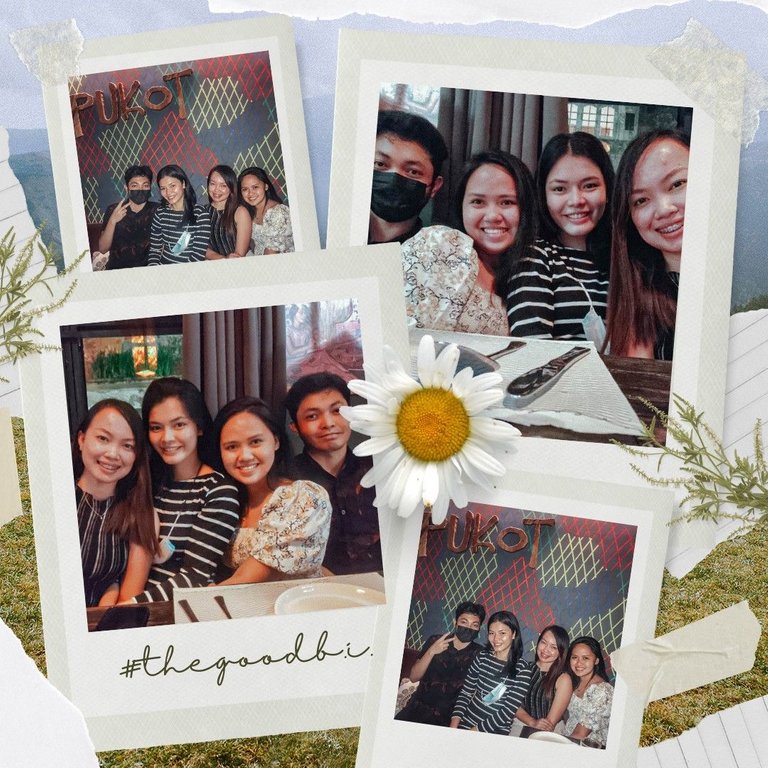 THANKS FOR READING THIS POST!
THE GOOD B.I. is a group of 4 employees-friends from Cebu City wanting to share their adventures and random ideas with everyone.
The group's future stories to tell will be so vast and diverse. Imagine having four brains to share different ideas and might end up in a disagreement. A feat that others might be so fearful to do, but they believe that it is what will make their posts more exceptional and remarkable.
If you want to see more posts from @thegoodbi - an upvote, comment, follow, and reblog would mean a lot to them. It would motivate them and learn more from their audience. Thank you and let us all keep safe. 😷