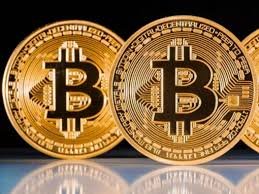 As you all know, a few months back RBI(Reserve Bank Of India) put a ban on crypto trading giving 3 Months time to all exchanges to clear their dues and settle the account of every trader. This deadline came to an end today and has created a huge problem for every person who still had some investment left in their exchange accounts.
Now the only way to get your money back is through P2P Trading in India. For P2p trading, the only exchange working on this project is WazireX, who will soon introduce their P2P platform as per the news in the air.
Major Highlights:
Crypto holder will now have to search for persons online on the exchange who are ready to pay for your coin.

No exchange or Crypto trading firms will get any loan from any bank in India.

They won't be allowed to open any kind of corporate account.

People might have to pay a premium of Rs. 4,30,000 for trading bitcoin through any exchange.

A major thing happened today was that even Zebpay the renowned crypto exchange has withdrawn its INR services with immediate effect.
But RBI has only asked banks to withdraw their services from Crypto Trading Firms and not banned cryptocurrency itself. So, there is a possibility that exchange might introduce payment options through PayPal. The only thing that might get affected is the cost of trading crypto.
Hope this post was informative and will help you plan your decisions accordingly.
Do share your views and ideas about this
Source: http://nbt.in/Nh6zOa/bab
https://ambcrypto.com/exclusive-rbi-circular-on-cryptocurrency-still-effective-ceo-of-wazirx-tells-all-eyes-on-july-20th-now/