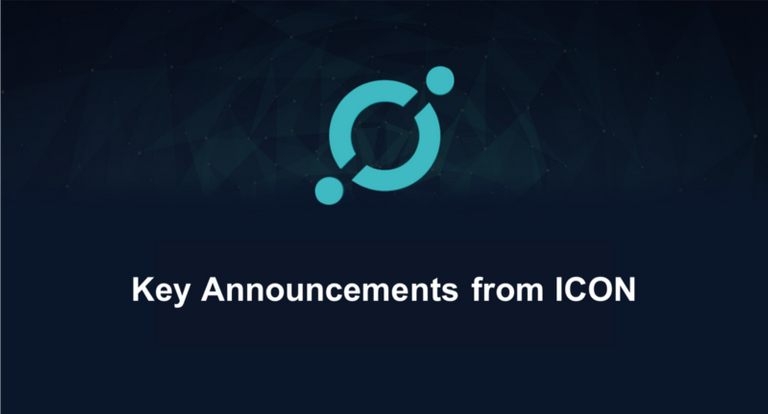 I. theloop rebrands to ICONLOOP
theloop, ICON Foundation's main technology partner, has agreed to rebrand itself to ICONLOOP. The change will take place immediately, but will be fully reflected on the website and other marketing materials in near future.
This change demonstrates a strong and long-term commitment to the ICON project by our technology partner. In addition, the new brand is expected to unify and improve ICON's brand positioning in Korea and the global market.
II. $5 Million ICX Repurchase Program
The ICON Foundation council members have unanimously approved its first ICX repurchase program. The new ICX repurchase program authorizes the foundation to repurchase up to $5 million of currently circulating ICX.
III. Open Source Release Schedule
Beginning this week, and for the next two months, we are sequentially releasing source codes and documents to our GitHub.
There will be several releases. The most important updates will provide DAPP projects the ability to run a full-scale token sale with ICX and develop basic smart contracts. In addition, we will provide smart contract versioning capabilities, a special feature that differentiates our service from others.
Scheduled releases for the next two months:
information and
credit https://medium.com/helloiconworld/key-announcements-from-icon-8ea0f5a18d6f