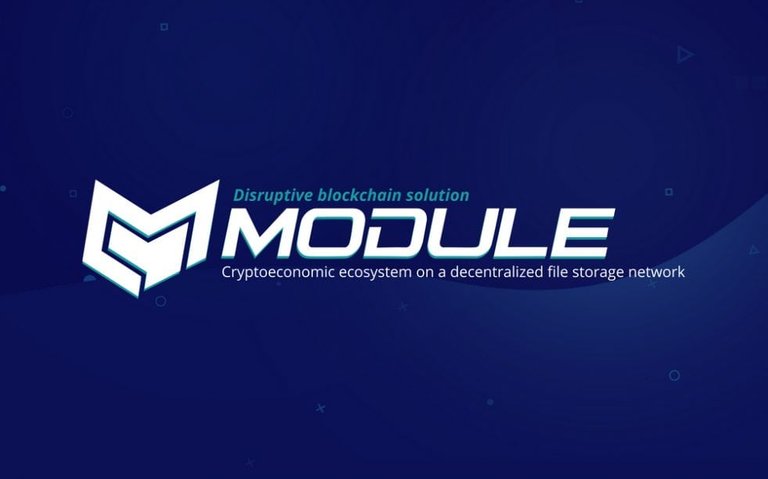 The company has already raised more than $ 2 million through the private sale of its tokens. A success far from surprising, since this platform has the potential to transform crypto-markets, in various ways: with secure mining, the storage of a large amount of data around the world through peripherals or the financing of blockchain innovations through the creation and development of decentralized applications (DApps).
As more and more people become interested in the blockchain and become more familiar with this technology, we are seeing the emergence of needs that make it easy to obtain financing. Module was specifically designed to help individuals launch their business on the blockchain through its platform dedicated to the creation of DApps, its quick and low-cost solutions, as well as a mining system that is fair and easy to understand .
Considering that the number of mobile subscriptions is now higher than the world's population, it would be remiss not to use free memory devices to generate money. What's easier than renting your useless megabytes and receiving crypto-currencies? This is precisely the opportunity offered by Module, with a solution that could bring a large number of new users on crypto-markets, especially those who were previously unaware of the existence of cryptocurrencies.
Module tokens purchase is the easiest way to start your blockchain journey, as these tokens are great for both consumers and market professionals. You can rent free space on your devices, which will allow you to mine MODL corners. It's extremely simple, "said Nick Evdokimov, project advisor, blockchain expert, serial entrepreneur and co-founder of ICOBox. "Module's technology paves the way for the development of new types of blockchains that perform better than those currently available on the market.
Nick Evdokimov also pointed out that the project would be useful for market professionals, since it allows them to set up databases and smart contracts to ensure the safety of users. The entire data file will be stored in a special cloud on the blockchain, the access of which will be entirely controlled by the user. In addition, project clients will have a "secret sharing" function, which consists in distributing a service access key between several custodians, who will each receive a portion of this key. It is one of the safest fraud protection systems.
The pre-sale of the Module token will start on July 15th. For its ICO, the project has reached an agreement with ICOBox, the largest provider of SaaS solutions for the launch and holding of Initial Coin Offerings (ICOs).