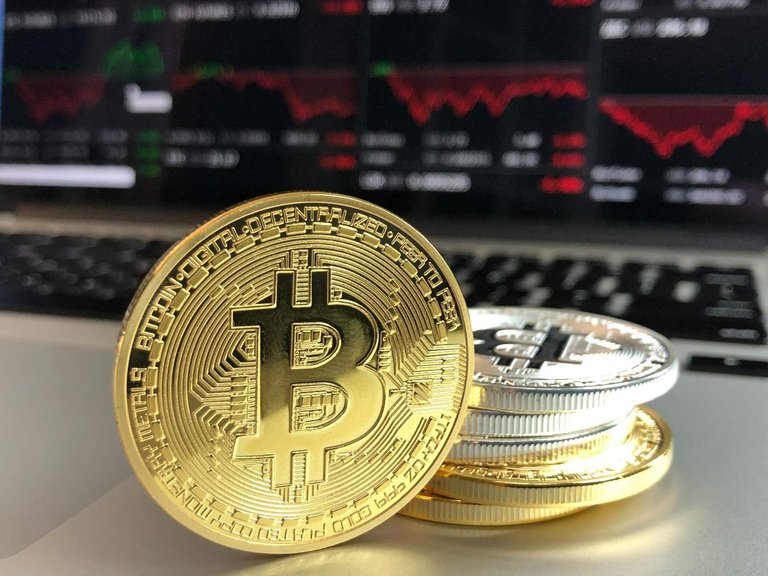 Investing.com - Here are the top five things you need to know in financial markets on Monday, April 15:
Goldman, Citigroup set to report Q1 earnings
Goldman Sachs (NYSE:GS) and Citigroup (NYSE:C) will be the market focus on Monday as both banks report first-quarter earnings ahead of the open. They'll be followed by Bank of America (NYSE:BAC) on Tuesday and Morgan Stanley (NYSE:MS) on Wednesday.
JPMorgan (NYSE:JPM) set the bar high on Friday with record revenue and profit in the first quarter, setting a positive tone for the earnings season.
That flew in the face of expectations for a generally disappointing quarter. FactSet expects earnings for companies in the S&P 500 to decline 4.2%, which would be the first year-over-year decline since the second quarter of 2016.
Global stocks pause near 6-month high
Caution reigned in global equity markets on Monday after stocks ended at a six-month high last week and traders looked ahead to a holiday-shortened week full of earnings and key economic data.
Although most major financial markets will be closed on Friday for the start of the Easter holidays, several companies are set to report earnings stateside, while the U.S. will also produce economic updates on the housing market, retail sales, industrial production and trade. China will grab the spotlight on Wednesday as releases its first-quarter economic growth figures.
U.S. futures pointed to a muted open. At 5:44 AM ET (9:44 GMT), the blue-chip Dow futures was up 41 points, or 0.2%, S&P 500 futures traded flat, while the Nasdaq 100 futures was also unchanged.
Elsewhere, European stock markets struggled to hold gains despite a round of M&A that supported sentiment.
Earlier, Asian stocks were mixed, with China's Shanghai Composite off 0.3%, while Japan's Nikkei ended 1.4% higher.
Trump blames Fed for 'subdued' stocks, Draghi backs Powell
U.S. President Donald Trump took another shot at Federal Reserve policy over the weekend, blaming interest rate hikes and 'quantitative tightening' for putting the brakes on stocks and growth.
"If the Fed had done its job properly, which it has not, the stock market would have been up 5,000 to 10,000 additional points and GDP would have been well over 4%," Trump tweeted on Sunday.
European Central Bank President Mario Draghi had already come out on Saturday to show his support for the U.S. central bank. After several prior attacks from Trump against the Fed, Draghi noted that he was "certainly worried about central bank independence" and especially "in the most important jurisdiction in the world".
Oil dips after fifth straight weekly gain
An increase in U.S. drilling activity was enough to put oil bulls on pause on Mondaywhile traders looked forward to a meeting of major oil producers to take place this week.
There have also been signs that Russia wants to end an agreement on output restraint that has been a major factor behind oil's rally so far this year. Saudi Arabia has argued that an extension is still necessary. A meeting initially scheduled for this week was canceled in March due largely to differences between the two.
U.S. crude oil futures fell 55 cents, or 0.9%, to $63.34 by 5:44 AM ET (9:44 GMT), while Brent oil traded down 52 cents, or 0.7%, to $71.03.
After oil notched yet another weekly gain, data from Baker Hughes showed on Friday that the weekly rig count, an early indicator of future output in the U.S., rose by two units last week after the previous week's 15-rig climb. The longer oil prices stay at their current elevated level, the likelier it is that U.S. shale producers will increase output.
Read more: Commodities Week Ahead: No Easy End To OPEC Cuts; Gold Watch ON China, Economy - Barani Krishnan
IMF Spring Meeting ends with hopes for economic rebound
Global finance chiefs ended the spring meetings of the International Monetary Fund and World Bank on a cautiously optimistic note at the weekend.
Officials voiced concern over the slowdown in the global economy but expressed confidence that a rebound is around the corner. They cited a generalized step back from tightening monetary policy by global central banks, along with increased stimulus from China and easing trade tensions between Washington and Beijing.
Posted using Partiko Android