Its boring to write about BTCs ATHs every 2nd day and predictions. Currently more and more analysts speak of 1 million by 2020.
Those are UP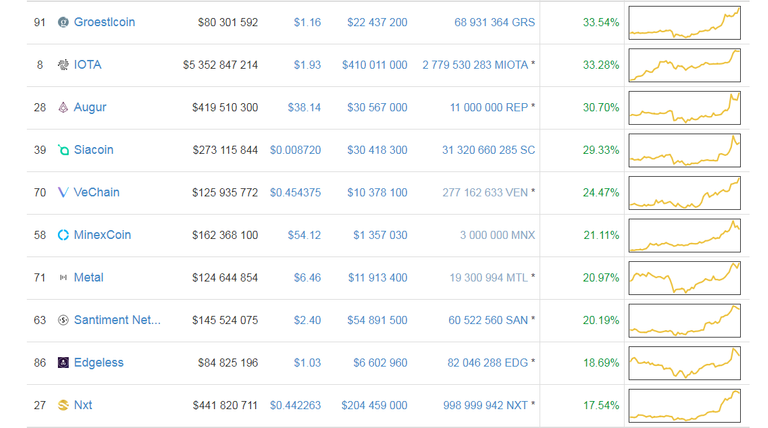 IOTA debuted on BitFinex currently you can also get it on Binance. So has 2 superb exchanges and loads of faith in its future. I would say its still cheap. Augur/NXT are good technologies Bittrex is the spot. Minex here is very expensive and trades mostly LiveCoin, thing is - it keeps raicing daily. Pretty much all of this coins are good and worth checking news of.
Those are DOWN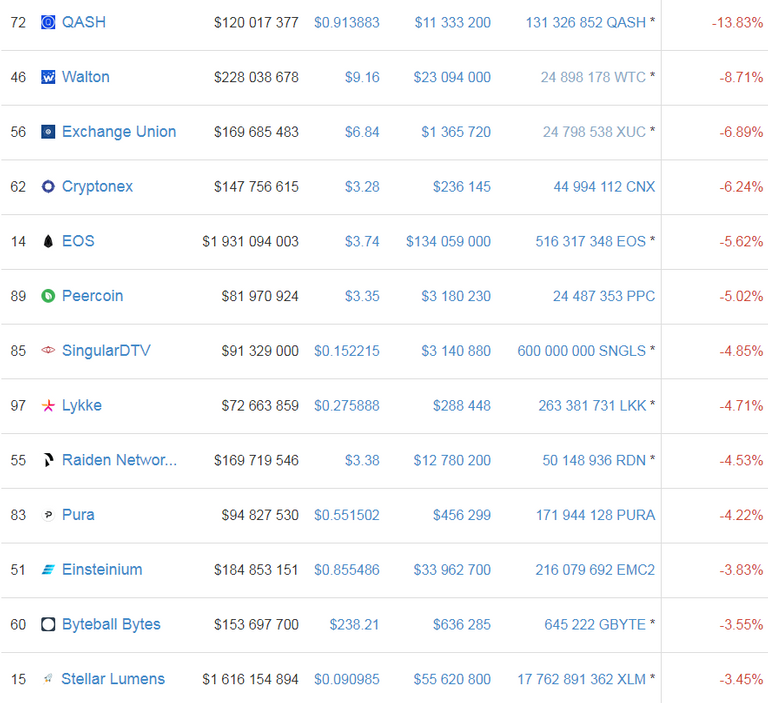 QASH had debut on BitFinex lately, not sure where its going but with such exchange worth to keep eye on. Walton is a chinese blockchain traded on Binance so also looking good. RDN/PPC/XLM/GBYTE are good projects mostly on Bittrex. I would avoid CNX, XUC, EMC2 - big manipulation here imho.
Those Pay or Will Pay Dividends
This are coins that are used be some services or exchanges and if you hold them they will either be rebought in some time (at least thats promised) or they pay monthly/quartely dividends.
COSS - Buy it on COSS exchange or HitBTC, pays monthly just you need to deposit it to their exchange
ICOO/OBITS - Buy on Bitshares Exchange and hold there (its decentralized anyways). ICOO pays BTC monthly, OBITS gets rebought and burned.
BNB - native currency of Binance, will be bought back in future.