Well, you all know the story about Antshares (ANS), pumpin' the price before conference held 06/22. Microsoft HQ was a perfect place to bring up the hype. Many forum speculators were talking others into buying this. But who can judge them?
One, and maybe the only thing on our minds that we have to held is - CHINA
Antshares were announced like chienese ethereum and main thing that hyped the price is that chienese lead party is so much into cryptos. Conference was held, price was at its ATH and then - BOOM! Conference was over, it was "just" a rembranding with a, in my opinion, very cool name - NEO. But every project they've announced was a long termer.
So my question is: is this a classy pump and dump? Were people too mesmerized with the news? Once again, buy the rumours, sel the news...
I didn't want make any technical analasys on this crypto, nor the subject of this post is about scam.
But the biggest question of all - DO YOU REMEBER WHEN ETHEREUM WAS UNDER 10$? Do you know that China is most populated country on Earth.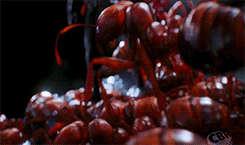 food for thoughts...