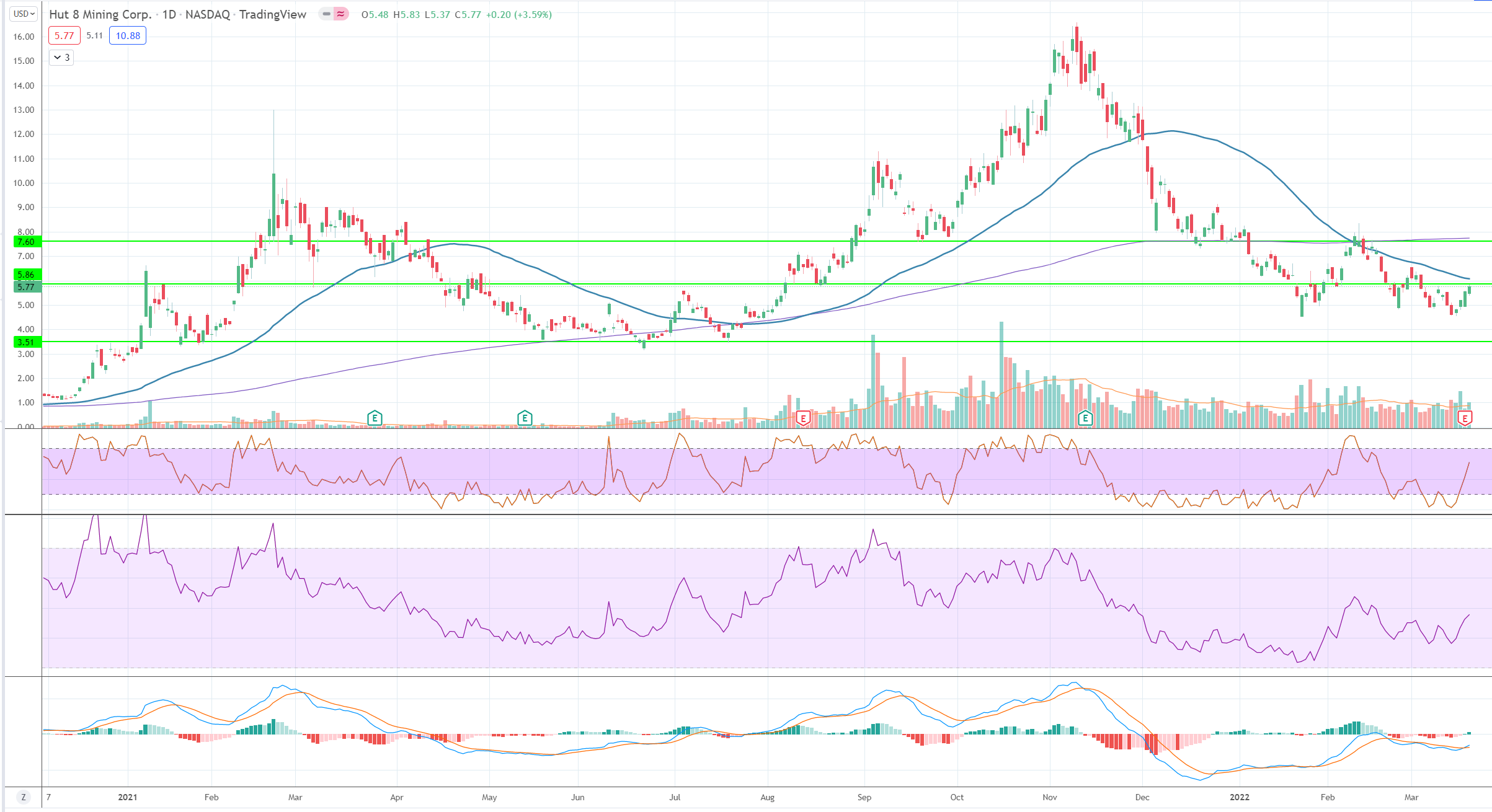 HUT8 lost -$0.53 a share as opposed on a $0.13 estimate. This was a huge disappointment but the stock went up anyway as it is tracking Bitcoin. The change is primarily due to non-cash revaluation loss on liability warrants of $114.2 million partially offset by increased revenue.
HUT8 is lagging Bitcoin as it has not crossed the 50 day moving average yet.
HUT8 holds 5,518 Bitcoin with a market value of $323.9 million, including 2,000 Bitcoin loaned as part of the Company's fiat yield strategy.