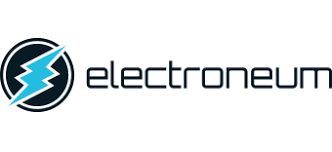 Electroneum will be listed on the QRYPTOS exchange and will be working with QUOINE to be accepted onto QUOINEX, the fully regulated Japanese exchange.
We are pleased to announce that we have agreed a strategic partnership with Japanese crypto platform QUOINE. QUOINE was the first exchange platform to achieve full regulatory approval from the Japanese Financial Services Agency (JSFA) and is known as one of the most secure and reputable crypto-focused fintech companies in the world. It is one of very few global exchanges to have been accepted by Deloitte and Touche as an auditing client and has a highly experienced management team with expertise earned at Bank of America, Goldman Sachs and Credit Suisse.
Electroneum will initially be listed on QRYPTOS and will work closely with QUOINE to gain regulatory acceptance of Electroneum by the JSFA.
This news is bound to create huge excitement among the vast Electroneum community. Gaining regulatory acceptance from JSFA will enable Electroneum to fast track acceptance as a payment solution, which would be another stride forwards towards mass adoption.
The listing further cements Electroneum's strategic position as a currency that is focused on long-term sustainable growth rather than instant returns. Richard Ells. CEO of Electroneum, said:
"This is a great step for Electroneum. Not only will it allow our users to deposit USD or EUROs to trade ETN, but QUOINE sponsoring us through the regulatory process with the Japanese Financial Services Authority will open up exciting new corporate opportunities."
With recently becoming the first cryptocurrency to be accepted as a member of the GSMA, and now this partnership with QUOINE, we are well on our way to becoming a formidable player on the world stage.
source:
https://electroneum.com/2018/02/12/electroneum-announces-partnership-with-quoine/