Hello Crypto Fans
SKALE (SKL), another #smallcap #crypto is beginning to look very interesting...After a few weeks of consolidation in the $0.70 area, the short term target of $1.00 is getting closer...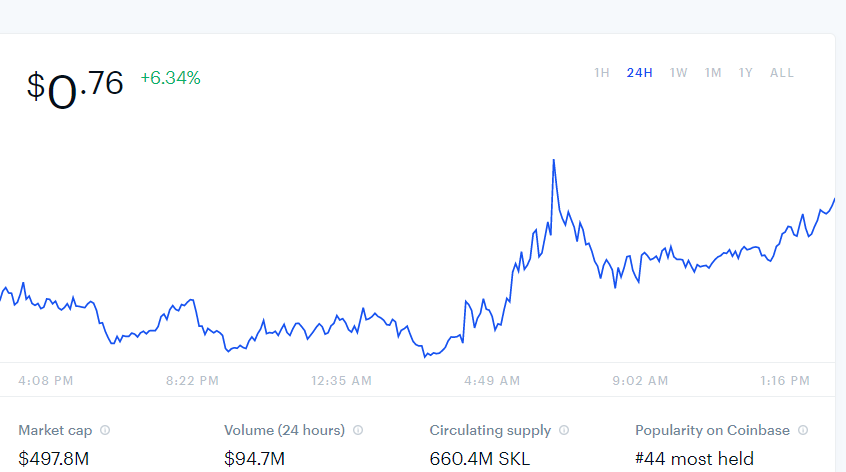 Screenshot from Coinbase...
I have bought today, $0.725 average price...Looking for the short term pump, reaching $1.00... No doubt that this will go even higher, if the perspective is a bit longer...But this is i nice short term trade...
What do you think??..