Good day. At the moment the bitshares are on consolidation - the level is 0.00006000 - 0.00006200. On the last local growth, we rested in the fib 0.00007003 (61.8%) and rolled back for the retest of the level of 0.00006053.
In the near future, I expect growth to the level of 0.00007400 and with its consolidation the next target will be the price 0.00009034, where the fib is 50%.
On the AO on the daily chart, we can observe a slow but sure move to the green (plus) zone.
The probability of dropping the bitshares below 0.00006000 is extremely small, provided that the grandfather (bitcoin) does not start creating the drifts.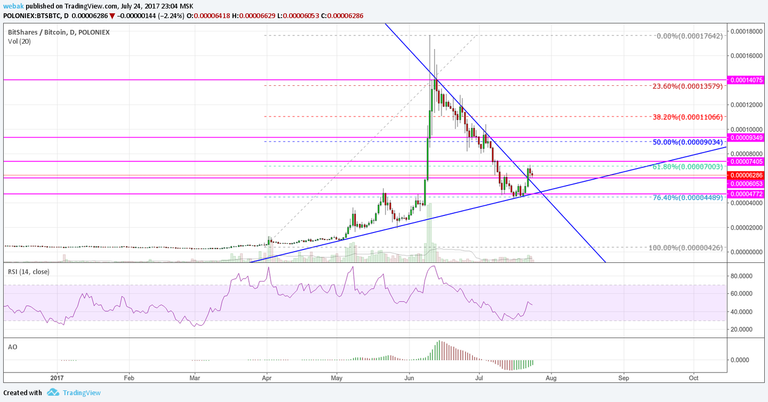 Thank you for attention. Keep for updates.
P.S. All reviews are just my opinion based on experience and are not a 100% call to action.