Introduction
I am generally more of a lurker when it comes to mediums such as SteemIt, Reddit, and Medium, but I thought I'd try to lend a hand to the many beginners entering the cryptocurrency world as I get asked this question on a very regular basis. When I first started dabbling in the cryptocurrency markets and technology (2011), it was a very overwhelming and daunting task. Especially with the limited resources for learning (at the time). Now though, there are many great Reddit forums, YouTube channels, forums, blogs, and other sources of information. However, one thing that is the most daunting and the least (properly) covered, is picking the right exchanges.
In this article. I'll cover a few different exchanges, what makes them stand out, different features, customer support, etc.... Without further ado, lets jump right in!
#1 Binance - Exchange the World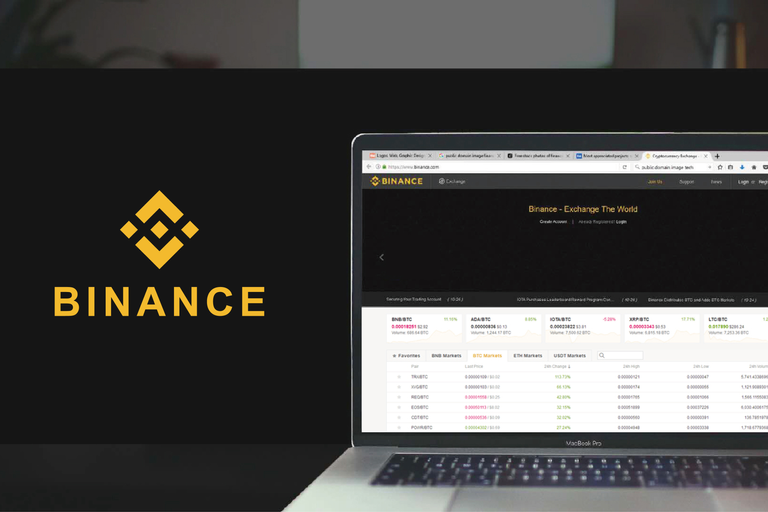 Binance (Binary + Finance = Binance) is by far my personal favorite exchange on this list. It is also the most widely used and talked about Altcoin exchange as of the time of this writing. Binance sets itself apart from the crowd for a many major reasons:
Ease of Use; The most important factor for beginners and Binance NAILS it. Their website is intuitive and straightforward, with a good design and layout, keeping it clutter free and easy to read and interact with. Their mobile app follows suit with a gorgeous design and functionality to match (I've found very few bugs in the many hundreds of hours I've spent trading with through the app). However, I would recommend staying away from their desktop application for the time being, as this is where Binance falls short (not beginner friendly and needs an exterminator for all those creepy crawlies).

Ease of Access (Platform Availability); Another important factor when it comes to picking your exchanges and once again, Binance has all the flavors. They offer a variety of different options, whether you prefer to use your web browser, their standalone Windows/Mac application, or their mobile app, Binance has you covered!

Market Trading (Buying & Selling); Here is also very beginner friendly. There are millions of users on Binance and trades happen rapidly, so there is very little to no wait time if you are buying/selling at market prices. Additionally, graphs are easy to read, minimal, and not cluttered out of the box, so there is no need for tweaking to make it comprehensible to new users. There's honestly not much more to say here as everything checks out!

Support & Customer Service; For some reason, this gets overlooked far too often, but really comes in handy when you mix up your Bitcoin Gold and Bitcoin addresses (don't ask), or when anything else goes awry. I've never had a bad experience with the support staff at Binance and I would say that if trouble should ever befall you, you'll be in good hands as they really seem to care about their customers.

Security; Often overlooked and can never be covered enough. Especially when it comes to digital assets. Since their launch, Binance has only had one security incident and although hackers took control of multiple accounts, the Binance team immediately took notice (due to many security precautions alerting them to an issue) and reversed the fraudulent trades the hackers made. This is yet another testament to the devotion of the Binance team to their customers. Don't let a story like this scare you away as these accounts did not have 2FA setup and/or clicked a malicious link pretending to be the official Binance website or support staff. Remember kids, ALWAYS use multiple factor authentication (email, 2FA, etc...).

Identification; ID or Passport verification is only required above a certain limit here (2 BTC or greater withdrawals per day), so unless you have big money that you move frequently, you won't need to compromise that aspect of your privacy.
Binance: https://www.binance.com/
#2 Huobi - The Leading Global Digital Asset Exchange
Another one of my favorites, only second to Binance is Huobi. Huobi is a slightly more complex exchange and that is one of the main reasons Binance beats it out in this list. For the same reason that it's lower on this list, is why it may be higher on others, as Huobi offers multiple different types of exchanges and features that can be very useful once you've learned the ropes. For the adventurous beginner, intermediate, or expert trader, this is another great exchange option.
Ease of Use; Much like Binance, Huobi is very easy to use, from their mobile app to their website, everything is well laid out and easily understandable.

Market Trading; Graphs are easy to use, but have a slight learning curve as, out of the box, there are multiple on screen at a time (e.g. Price, Volume, and MACD), however, once you get the hang of it and learn the basics of trading, these become very useful.

Support & Customer Service; I have only ever had to contact Huobi's support once, but if that experience was anything like other's experiences, then you are in good hands. Quick responses and proper resolutions!

Security; To this date, Huobi has never been successfully hacked, so there isn't much to say here other then they must have hired some good people!

KYC & AML Compliance; Huobi follows KYC (Know Your Customer) & AML (Anti Money Laundering) compliance per various different foreign and domestic government regulations, so take that as you will, but it only applies to transactions above a certain limit. This means if you have big money, you better have your Passport or ID handy!
#3 Kucoin - The People's Exchange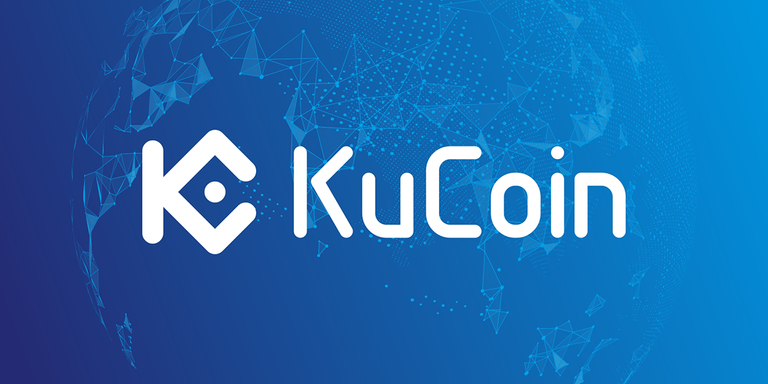 Before you say it, no, this exchange is not communist. The tagline simply works. This is the third and final entry on my list. KuCoin sets itself apart from the others on this list because of the sheer number of different currencies they cater to. Another big selling point for KuCoin is how simple an easy it is to use. However, they don't have near as big of a userbase as Binance or Huobi. That is why they only make number 3 on my list.
Ease of Use; This is an area where KuCoin sets itself apart from the other two. KuCoin's user interface on both their website and their mobile app, are very simple and to the point with minimal clutter.

Market Trading; Graphs on KuCoin are done through Trading View, this makes them incredibly complex and feature rich. A great selling point if you are an intermediate or veteran trader, however, this is a beginner's guide and unfortunately this is another reason why KuCoin only makes 3rd on this list.

Support & Customer Service; I fortunately have had no reasons to contact KuCoin's customer service before, however, from others I know who use this exchange, they have had nothing, but good experiences.

KYC/AML/CFT; At this time KuCoin does not have any official identification requirements upon signup. Making it another great exchange for those who value their financial privacy and anonymity. However, they take a risk based approach to this, meaning that if they suspect you of funding terrorism, money laundering, or engaging in other illegal activity with the funds you are working with through their exchange, then they could freeze those assets. However, this is very unlikely to happen to the average user. If your nose is clean then there shouldn't be much for you to worry about.
Synopsis
I really hope this relatively brief overview helps clear up a lot of confusion when it comes to exchanges and helps you to pick your first, second, or even third exchange. If you have any questions or general discussion items, feel free to leave a comment and I will respond to them as soon as I can. If you liked the article and want to say thank you, sign up using the links provided in the post as they are my personal affiliate links and it's a free way for you to say thank you. I look forward to seeing you all on the trading floor!