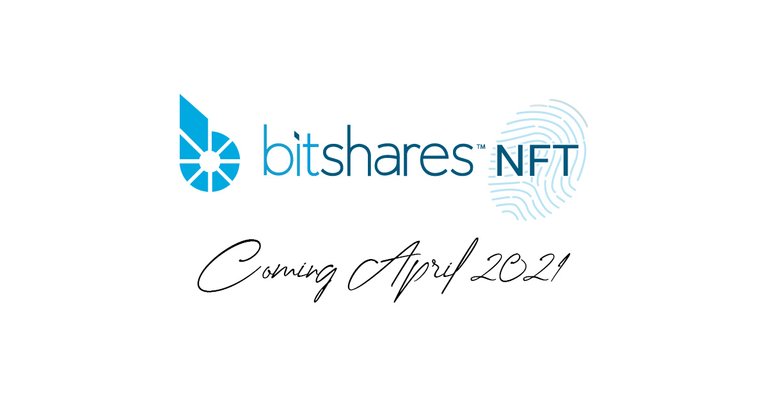 Knock Knock?
Who's there?
NFTs!
NFTs Who?
Why BitShares NFTs, of course!
BitShares NFTs began in community chat, then became a new initiative by some key members and core devs, and has now quickly become a project reality.
What are NFTs?
NFTs are a big thing at the moment. They allow for example a unique work - a photograph, a logo mark, a song/composition, a painting, a digital artwork, etc, to become 'minted' on the blockchain. An indelible and proven record of uniqueness or limited edition, even for a digital file. The prospect of this technology being embraced by music and art worlds, has caused a lot of excitement. BitShares was of course built from the ground up with the ability for unique or limited supply tokens. For full general knowledge and non-technical coverage, please lookup things like "What are NFTs - all you need to know about crypto collectables" from CNBC. There are similar current articles about NFTs from all major outlets. NFTs have become the most talked about area of Crypto during Q1 2021.
Since NFTs are such a spotlight on blockchain technology, BitShares blockchain are also formalizing an NFT offering. BitShares NFT comes about with minimal change to the core software. BitShares will soon enable it's users to implement this new class of asset.
NEW - Dev based Stakebot Coming
BitShares has always had the Token Factory, enabling mostly what we require for the NFTs as well. They are, sorta just another flavor of 'User Issued Asset' (UIA). Further development is however in need of funding to get the project fully complete and delivered as a profitable offering to the general public. More details to follow, however what is also coming is the option for BitShares holders to place their funds in a development stake-machine that will both fund development whilst providing generous benefactors with a return at the same time. It's a win win for funding dev, and making tech investment available to those wishing to further use it for business purpose. More information to come.
More BitShares NFT information follows!
There's links and video down below. Community dev efforts are factoring all aspects of the spec right now, you can also follow the link below to read in full. Some requires a little development resources and a website interface, however it won't take much before BitShares will begin offering NFTs. The BitShares NFT website already has a full mockup and construction is underway.
Read the Specs, Watch the Video, Join the Conversation
Check @iamredbar out on YouTube going into some excellent details and discussing more about the NFTs:
More technical info in the vid
Read the BitShares NFT Specification on GitHub.
Join the Telegram group discussing NFTs.
Gallery - BitShares NFT website mock-up
The following screenshots are from the website mock up which is being developed to become the main UI for BitShares NFTs
---
Conclusion
Mainnet NFTs are coming April 2021 including a website with all the details at launch. NFTs are another great marker of just how flexible the BitShares platform core actually is in terms of use-cases on the blockchain. This is also a great boost all round to the kind of new innovation the BitShares community have been waiting patiently for.
---
Posted from BitShares News with Exxp : https://news.bitshares.org/bitshares-nft/
---